Juice Recipes- Love fruits? It's the perfect time to indulge and make the most of nature's sweet offerings by shaking up spectacular juices at home. It's summer and there is no better way to beat the heat and stay hydrated than juicing up. Loaded with essential minerals and fiber, fruits can work wonders to energise and refresh you in the scorching heat. And you needn't stick to plain old mono-flavoured juices reminiscent of packaged varieties to enjoy them. Go all out and shake up a spectacular range of fresh fruit juices by mixing and matching, and using herbs and spices to spruce things up a little.


Get your hands on seasonal mangoes and lychees, berries, grapes, watermelons, pineapples, oranges and other popular fruits to make your glass of energy boosters. Use fresh herbs like mint, dill and basil to add some zing, or red chilli powder, black salt and cumin for a masala fix. There's absolutely no end to the number of ways you can shake up fresh fruit juices at the comfort of your home.


If you are wondering how to kickstart your juicing experience, we present our 10 best fruit juice recipes to help you get started. From desi favourites like aam ras and anaras da panna to fruity punches, we have a whole lot of happiness lined up for you. All you need to do is bring home a bunch of your favourite fruits and have some fun.
Here is a list of 11 best juice recipes that you can prepare at home. So go on, juice up!
A refreshing way to beat the heat. Throw in rsome watermelon pieces along with ginger, mint leaves, lemon and lychee topped with lots of ice!


( Also Read Been Eating Watermelons for Dinner? You Need to Read This)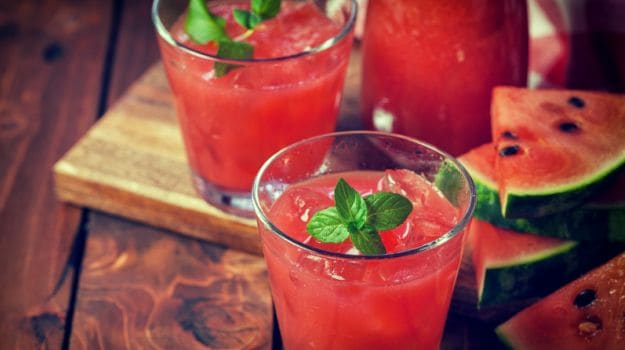 Relish the refreshing flavours of watermelon and lychee swirling in this icy cool granita. Image credits: iStock
A tall glass of refreshing drink with cucumber, kiwi and the zing of Thai ginger.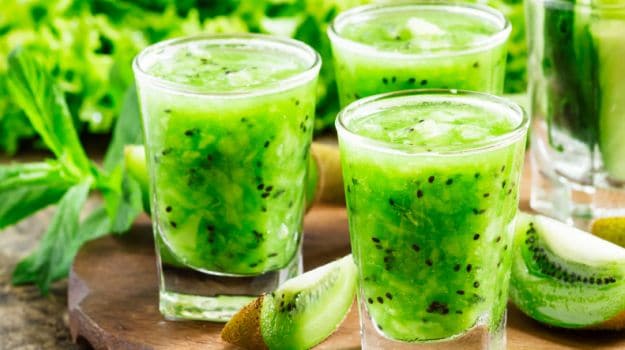 Topped with bean sprouts, this kiwi juice is a must have in summers. Image credits: iStock
The fruit of the summer shines its way into your glass. A lovely blend of mango pulp, lime juice and spices.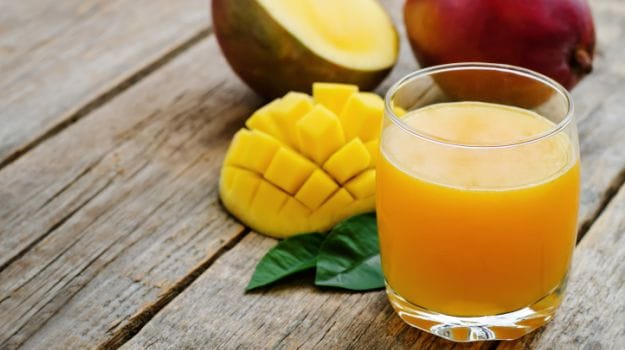 Just a few ingredients and a couple of minutes is all you need for this delightful summer drink. Image credits: iStock
A twist to the popular mango drink, this recipe calls for fresh pineapple pulp which is blended with cumin powder, black salt and lime juice.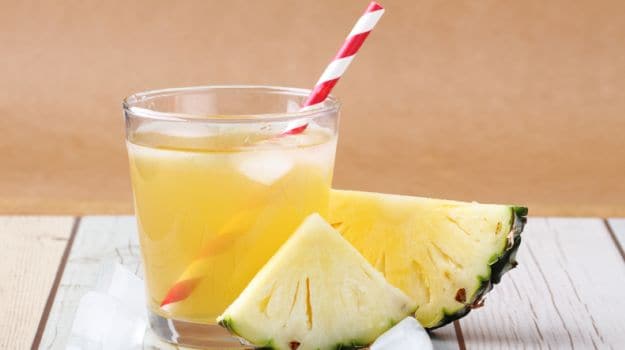 Ananas da panna. Image credits: iStock
Make the most of lychees by using them to make this delicious summer cooler. Add lime and fresh dill for some zing.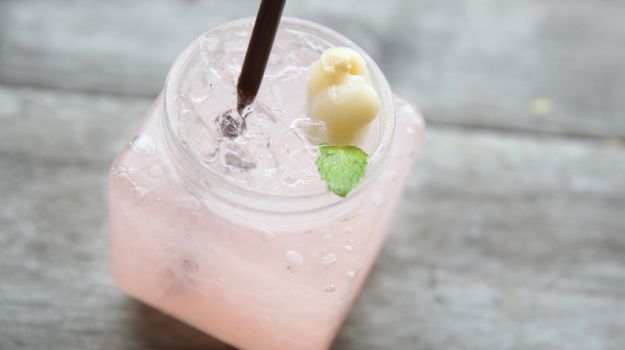 Lychee and Dill juice. Image credits: iStock
Enjoy the tangy notes of mulberries, lime, orange, grape juice and kala khatta in this tantalising beverage.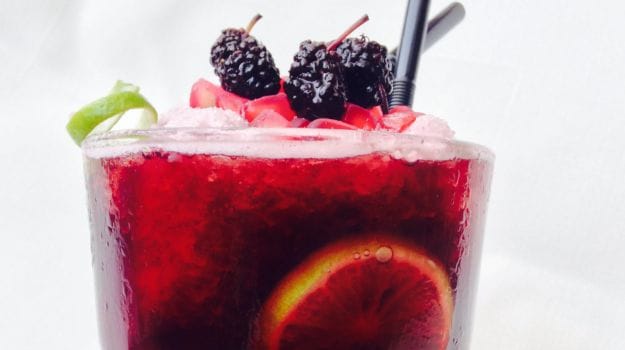 Tangy, sweet and everything delicious! Image credits: iStock
Fruity, with an instant power to boost up your energy levels, this juice recipe makes the most of fruits like apple, mango, orange and some sparkling lemonade.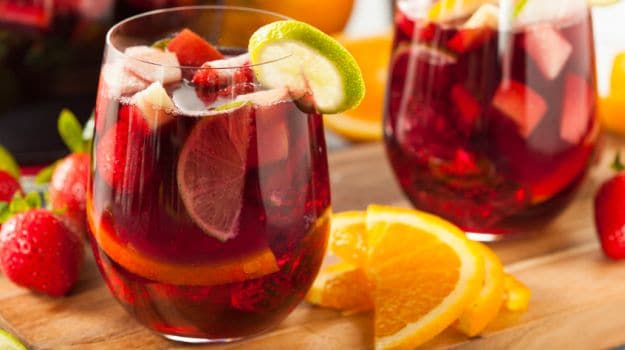 Juices of fruits like apple, mango, orange and some sparkling lemonade mixed together with lots of ice. Image credits: iStock
A sweet and tangy mixture of grape juice, lemon chunks and lychees. Overcome the summer heat with this cool mocktail.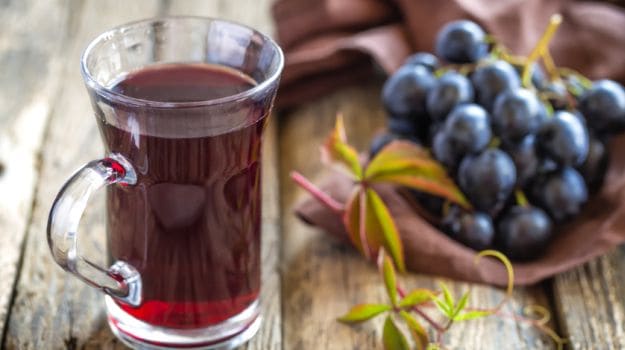 Lychee, grape and tangy lemon is all it takes to freshen up in the summer heat. Image credits: iStock
Time to reboot. Shake up this simple and incredibly delicious plum smoothie using juicy plums. This recipe of a refreshing plum drink is uses pureed plums and condensed milk which will cool you down instantly on a hot summer day.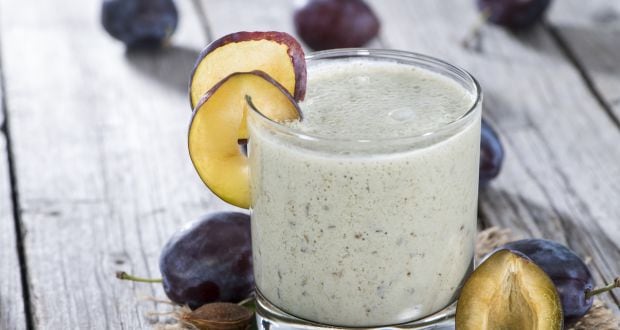 A healthy, filling and refreshing plum smoothie made with just two ingredients! Image credits: iStock
Orange and basil come together to create this revitalizing drink which is perfect to beat the heat. Top it up with ice and enjoy.


(Also Read Why Oranges Are Good for You)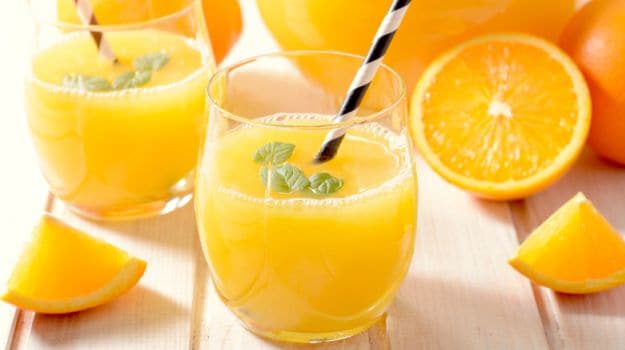 Four ingredients and just five minutes, this fruit juice is as easy and quick to prepare as refreshing this would be! Image credits: iStock
Detox with this refreshing ayurvedic juice, packed with the goodness of beetroot and pomegranate. Beetroot is a cleanser in itself, when added with aloe vera and pomegranate this juice helps in building a strong immune system!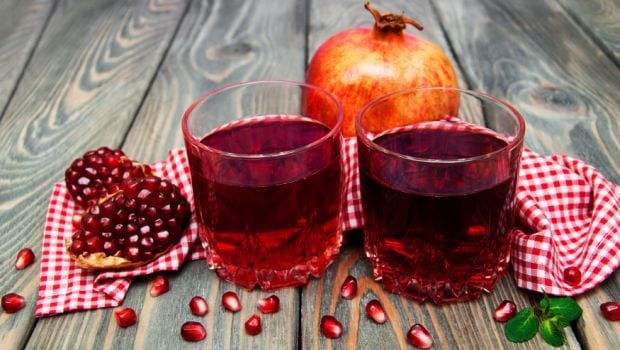 A refreshing summer juice to help you detox! Image credits: iStock
Prepare these fresh juices at home to stay hydrated and refreshed this summer season.