The weather is gloomy, the world outside is overcast and grey. Even though the evening breeze is welcome, staying indoors can get weary after a while. A good idea however, is to spend the day cooking up something comforting to snack on to lift your mood. Here are several South Indian snacks that can give samosas a run for its money. Without further ado:
1. Lukhmi

Lukhmis are also the perfect antidote to this gloomy weather.
The Hyderabadi version of a samosa, lukhmis are little parcels of minced meat nestled in a crispy casing and deep fried. Unlike samosas, they are square-shaped and bite-sized. In fact, its small size is the inspiration for its name; 'lukhmi' means 'morsel' in Urdu. Although a mutton kheema filling is traditional, it is also possible to find vegetarian variations of this popular snack.
2. Paniyaram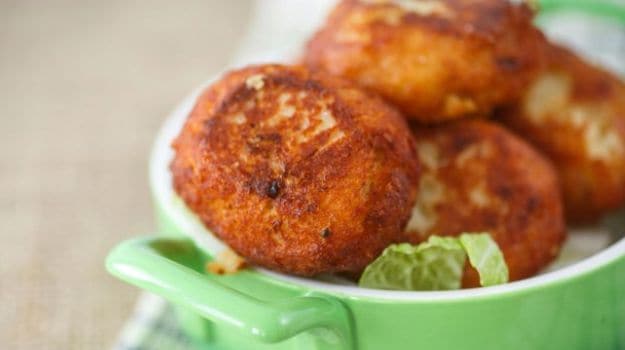 Paniyaram is very versatile and can be both sweet as well as savoury.

Paniyaram is the lesser known, but equally delicious cousin of dosasand idlis. Using the same batter as that of dosa-idli, this Tamilian snack is a cinch to make, the only caveat being that a specific pan is required to mould it into perfect roundels. The savoury variety has sautéed onions and green chillies mixed into the batter. Soft and pillowy with a few spots where the onion has caramelised, and fragrant with ghee and chillies, this snack is best eaten piping hot with a generous serving of tomato or coconut chutney.
3. Pazham Pori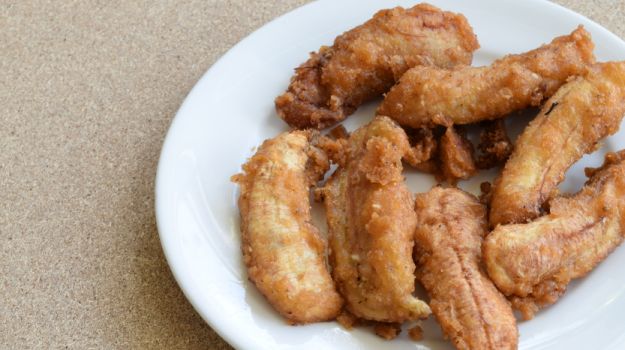 Pazham Pori is a comfort food at its best.
If there's one thing that is ubiquitous with the monsoons and train journeys in Kerala, it's banana fritters or pazham pori. Crispy on the outside with sweet succulent pieces of ripe banana nestled inside. Making this dish at home involves slicing bananas lengthwise, dipping into a batter made of rice flour and maida, and deep frying until golden. The key to making the best possiblepazham pori is to use the ripest bananas you can find.

4. Parippu Vada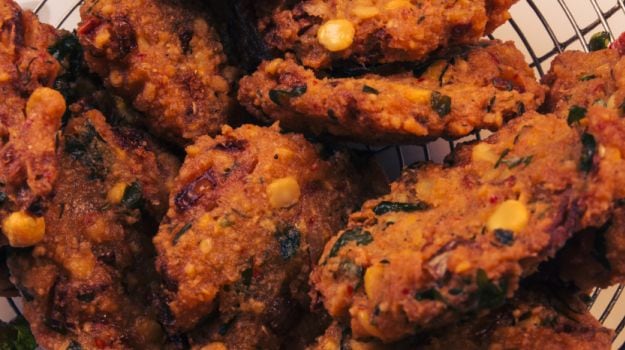 A bite of spicy parippu vada quickly followed by a sip of piping hot tea is a joy unto itself.
Deep-fried, spicy and fragrant, this dish of lentil fritters has all the makings of an indulgent snack. Along with pazhampori, parippu vada is a staple train journey food. It also happens to be the most popular snack offered at chaya kadas (tea stalls) throughout the state of Kerala.

5. Sundal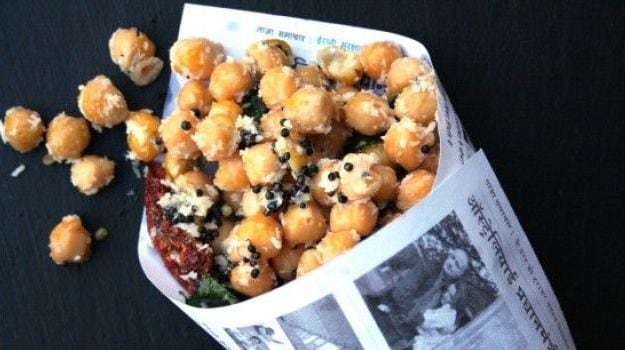 Photo credit: Pinterest, via maunikagowardhan.co.uk
The favoured snack of hungry beach-goers in Chennai, sundal is the perfect antidote to all the fried, greasy food that is inevitably consumed during the rains. Chickpeas sautéed with shredded coconut in a mixture of spices and curry leaves, sundal is best eaten out of paper cones and with a cup of filter coffee, sand between your feet is optional.

6. Rasam Vadai
Photo credit: Pinterest, via yummytummyaarthi.com
Vadai, made from a mixture of lentils that have been ground to a thick batter and deep fried are crispy on the outside and cottony-soft on the inside. This Tamilian classic that has now become a favourite all over South India, is at its delicious most when served in a bowl of piping hotrasam. Rasam, which is sort of a peppery and tangy soup, is perfect for cutting through the richness of the vadai.

7. Fruit Chips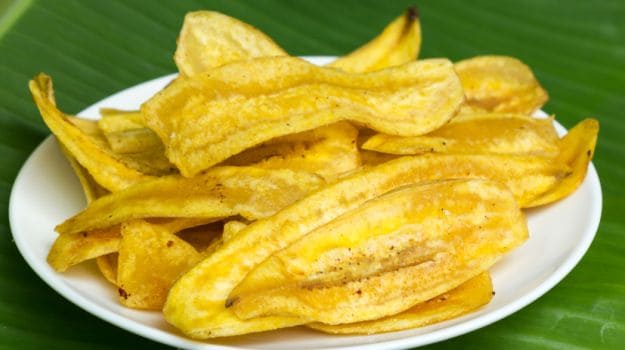 Fruit chips are the best for a crunchy, sweet and salty snack.
Although banana chips are available throughout the year, the sweet variety tastes all the more delicious during this time of the year. Unlike the more popular salted banana chips, the sweet chips are made from ripe bananas and fried in coconut oil.
Breadfruit chips that are made in households during summers are also perfect to snack on while watching the rains. It involves cutting the breadfruit into paper-thin slices, soaking them in turmeric and salt, and deep frying until crispy. When stored in an airtight container, these can last for days. The same method is applied to jackfruits that are abundantly found in Kerala.
Disclaimer:
The opinions expressed within this article are the personal opinions of the author. NDTV is not responsible for the accuracy, completeness, suitability, or validity of any information on this article. All information is provided on an as-is basis. The information, facts or opinions appearing in the article do not reflect the views of NDTV and NDTV does not assume any responsibility or liability for the same.