Vegetarianism has become the new mantra for a healthy lifestyle. With the changing dynamics, our palates have evolved and we've always looking out for something interesting and unique. Chefs are now experimenting and using their creativity to woo their vegetarian customers. So, if you have ever thought that there are very few vegetarian options on the menu, you'll be surprised. Aamchi Mumbai has a treasure trove of vegetarian restaurants that serve international and regional dishes using a variety of cooking styles and exotic ingredients. Here's a list of the 10 best vegetarian restaurants in Mumbai.


1. Burma Burma


This restaurant calls out to all Burmese food lovers. Burma Burma is known for its authentic vegetarian food from the region that's to die for. They'll often use ingredients that you may have never had before. Don't leave without trying their Khau Suey, Red Chilli Noodles, Manadalay Meeshay and Chocolate Hazelnut Dome.
Where: Kothari House, Allana Centre Lane, MG Road, Behind Mumbai University, Fort, Mumbai
Cost for Two: INR 1500 (approximately)
Contact: 022 61054592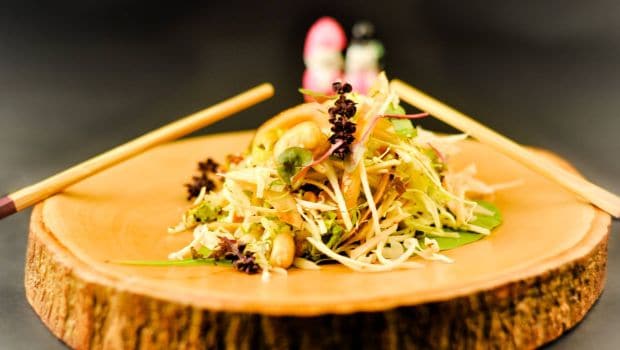 2. Tuskers


If you want a fine dining experience, Tuskers is your perfect bet. Serving authentic Gujarati and Rajasthani dishes, this restaurant is bound to make you fall in love. The menu has an array of regional dishes ranging from Gatte ki Sabzi, Dal Ka Halwa to desserts like Paan Kulfi along with a lavish Gujarati Thali.


Where: Sofitel Hotel, C 57, Bandra Kurla Complex, Mumbai
Cost for Two: INR 3000 (approximately)
Contact: 022 61175000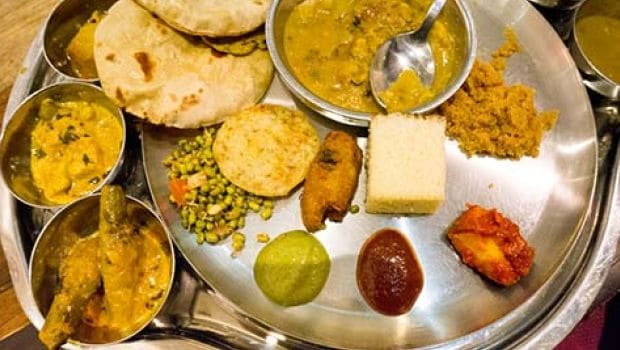 3. Soam


If you want to have the most authentic Gujarati food in Mumbai, Soam is the best deal. A simple and not-so-fancy restaurant, Soam boasts of its regional specialities that include Moong Dal Khichu, Farsan Platter, Jowar Pita Pockets, special Gujarati thali and desserts like Malpua. If you haven't been here already, it's time you visit it now.


Where: Ground Floor, Sadguru Sadan, Opposite Babulnath Temple, Chowpatty, Mumbai
Cost for Two: INR 700 (approximately)
Contact: 022 23698080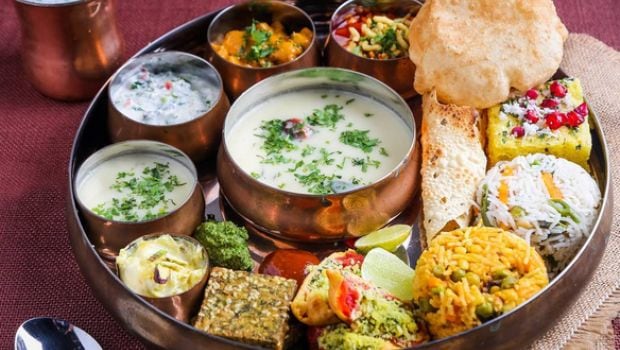 4. Revival


Revival's simple yet aesthetic ambience is bound to make you fall in love with the place. The food served here only adds to the fun. It boasts of a menu full of North Indian food, especially Rajasthani delicacies served with a twist like Bhindi Rajasthani, Paneeralay, Makai Malai Seekh and Barabanki Kofta.


Where: 39-B, Chowpatty Seaface, Chowpatty, Mumbai
Cost for Two: INR 900 (approximately)
Contact: 022 2369699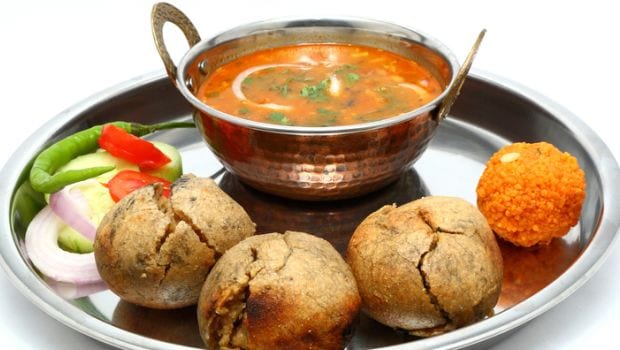 5. Shri Thaker Bhojnalay


As the name suggests, Shri Thaker Bhojnalay is an authentic Gujarati restaurant that serves the best dishes from the state. You shouldn't miss out on their refreshing Aamras, tangy Mango Kadhi, delicious Puran Poli and the wholesome Gujarati Thali.


Where: 31, Dadisheth Agyari Lane, Off Kalbadevi Road, Kalbadevi, Mumbai
Cost for Two: INR 1000 (approximately)
Contact: 022 22069916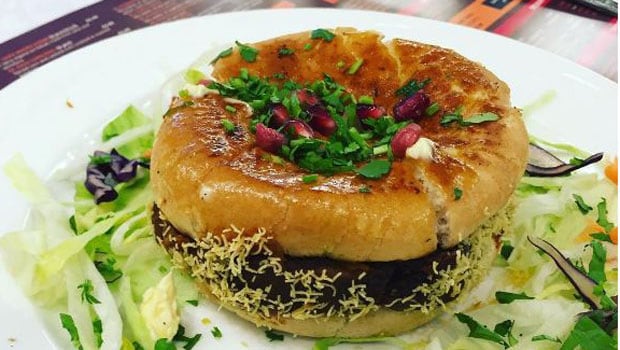 6. Aaswad


If you are looking for a typical Maharashtrian experience, then Aaswad does the job for you. Although it also serves South Indian and street food, but it is majorly known for Maharashtrian delicacies. It serves some of the best varieties of Misal Pav, Kothimbir Vadi, Thalipeeth, Sabudana Khichdi, and Patal Bhaji.


Where: LJ Road, Shivaji Park, Gadkari Chowk, Dadar Shivaji Park, Mumbai
Cost for Two: INR 200 (approximately)
Contact: 022 24451871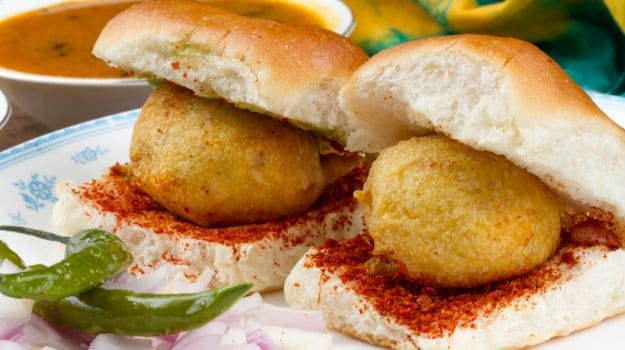 7. Gonguura


If you are a South Indian food lover, Gonguura is the place to be. It serves the best Andhra dishes. This quaint little restaurant has some amazing Pesarattu Dosas, Onion Uttapams, Andhra Meals, Gonguura Pickles and Mirapakaya Bajjis.


Where: 5/6, Juhu Ekta Co-operative Housing Society, Juhu Versova Link Road, Juhu, Mumbai
Cost for Two: INR 700 (approximately)
Contact: 8828070480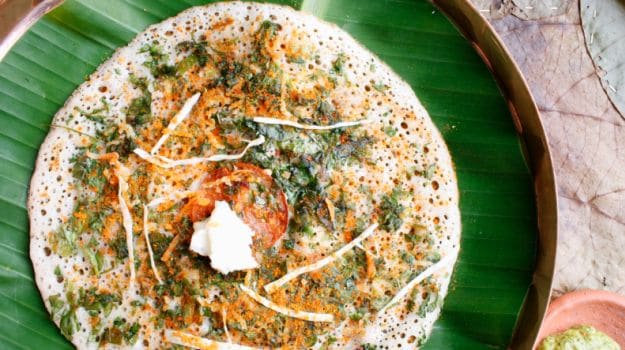 8. SpiceKlub


SpiceKlub is known for presenting famous North Indian dishes in a unique way with a touch of molecular gastronomy like the Pav Bhaji Fondue, Paneer Cigar Roll and the Cheesy Garlic Naan.


Where: 8A, Janta Industrial Estate, Opposite Phoenix Mills, Senapati Bapat Road, Lower Parel, Mumbai
Cost for Two: INR 1500 (approximately)
Contact: 022 46104610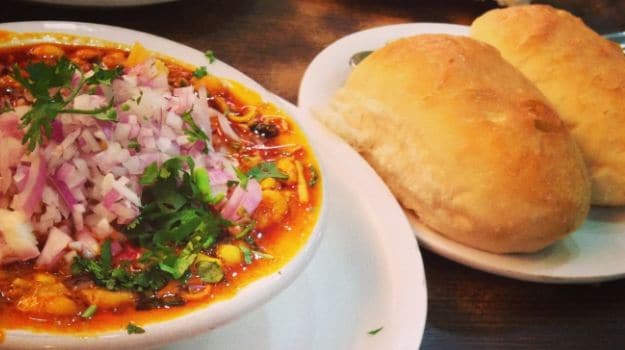 9. Ovenfresh


Ovenfresh serves a mix of Italian, Mexican and Mediterranean dishes that are definitely worth a try. The menu boasts of an interesting mix of Minestrone Soup, Broccoli Soup, Mushroom Risotto, Corn and Cheese Enchiladas, English Cheddar Quesadillas and an irresistible variety of desserts including freshly baked waffles and creamy pannacottas.


Where: Kiran Building, Ranade Road, Dadar Shivaji Park, Mumbai
Cost for Two: INR 1200 (approximately)
Contact: 9355886113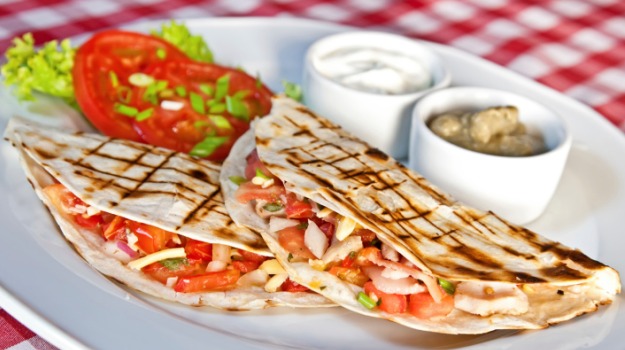 The amazing food that these restaurants offer will compel you to visit them whether or not you are a vegetarian.