The choice to eliminate cow's milk, from one's diet, is a personal one – but finding an alternative can be a little tougher; so we've put down some of the benefits of almond milk, to make that choice a little easier. Milk allergies, or lactose intolerance is not an uncommon problem – complaints cover digestive issues (bloating, gas, even diarrhea) to skin concerns. Some people react to the enzymes or hormones in cow's milk. Others react to milk that contains too many added 'nutrients' or, has been adulterated by ingredients that perhaps should not be entering the human body. Whatever the reason for giving up cow's milk, one should be sure to maintain other sources of calcium in one's diet. If the entire gamut of dairy is being eliminated, then include more nuts and seeds and green vegetables in your diet to make sure you aren't hurting your bone health.The choice these days spans everything from goat's milk to soy milk to coconut milk to cashew milk to almond milk. If you're outside India, lactose-free milk, hemp, and oat milk can also be found on grocery store shelves.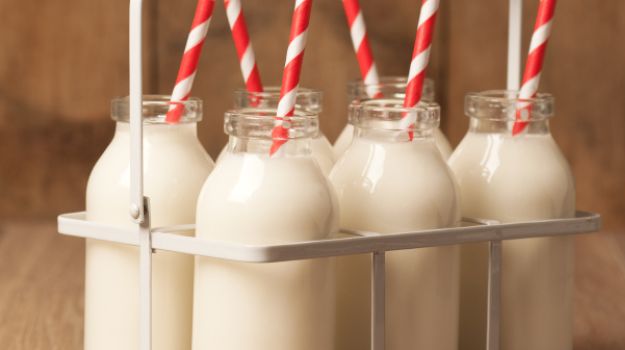 Benefits of almond milk: The choice these days spans everything from goat's milk to soy milk

What's So Great About Almond Milk?Since getting into the nitty gritty of all the pros and cons of every type of milk in the market might take a while, we're going to get into the details of almond milk – considered one of the better options for vegans.
It's easy on the stomach and comes minus the harsh and often distasteful smell of cow's milk. Made from a blend of skinned almonds and good-quality water, almond milk can be used as a base to include certain other beneficial ingredients such as
cinnamon
or chia seeds. (Cinnamon good for heart health,
weight management
, and blood sugar control, among other things; chia seeds also contain calcium, as well as a host of other super-powered nutrients).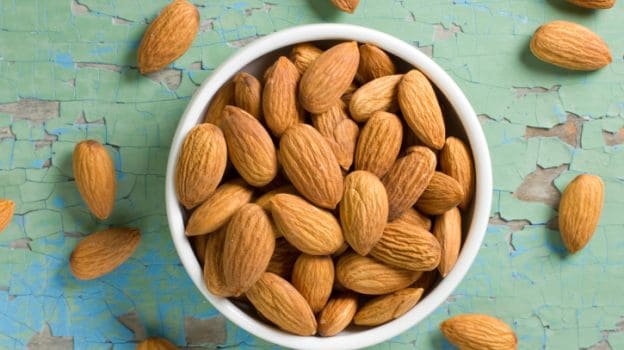 Benefits of almond milk: It's easy on the stomach and comes minus the harsh

Fewer Calories: If you're not buying the pre-packaged brands off the shelf, which have been fortified by additional ingredients, then fresh almond milk is one of the best milks in terms of keeping the caloric content at a low.Calcium and Vitamin D: Although not as much as in dairy milk, almond milk is still a decent source of calcium, and works together with Vitamin D to make sure you're getting the best benefits for your bones.Vitamin E: Want younger looking skin? Who doesn't? Almond milk is a fantastic source of vitamin E, which contributes to better skin elasticity as well as protects the skin from the harmful elements of sun exposure.Low Carbohydrates: those with blood sugar concerns don't have to be too worried with good quality almond milk (make sure it does not contain added white sugars), as the carb content is just enough for the body to convert it into the good kind of sugars that we all require for energy.Fiber: almonds are a source of fiber, so it helps keep the digestive system happy and healthy.Protein: although not as high in the protein stakes as cow's milk, almond milk still has enough of a kick to make sure the body gets some traces of protein – but be sure to supplement this with other sources of clean dietary protein such as beans and lentils, and if a meat-eater, lean chicken breasts.Almond milk is also a source of trace amounts of potassium, magnesium, copper and selenium, all of which contribute to better bone and body health, fewer headaches, and maintenance for healthy cells, nervous system, and gives it a bit of a youthful look. There's a touch of copper that helps keep the blood pressure well regulated.Using Almond MilkIt's just as good in cereal, doesn't absolutely need to be stored in the fridge (it does taste better if you do), and works decently well in coffee and tea. But if you like adding traditional cow's milk to dishes such as scrambled eggs, don't count on this as the best substitute. Almond milk is however fantastic in healthy smoothies and great as a frozen dessert for kids and adults alike. You can substitute it for cow's milk in all Indian desserts, and it works well for the bakers as well. It's also the kind of drink you can imbue at any time of day, without wanting to go take a nap afterwards!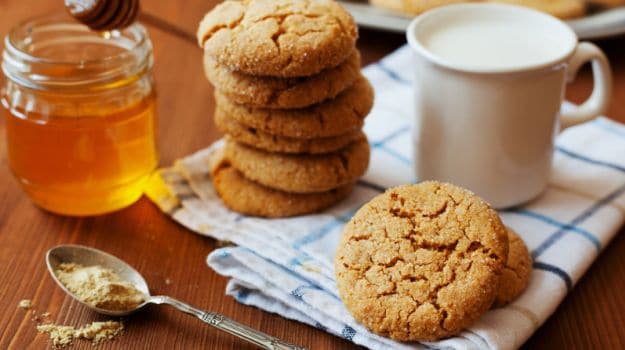 Benefits of almond milk: It's just as good in cereal, doesn't absolutely need to be stored in the fridge

Make Your Own Almond Milk Since it's a fresh product, make sure you consume it fresh and don't keep beyond 2-3 days.Makes about 2 cups of almond milk:1 cup almonds
2.5 cups water
A pinch of cinnamon
A drizzle of honey or other sweetenersMethod:1. Soak the almonds overnight; the next day the skin should be easy to peel off.2. Now put the peeled almonds into a blender and add the water.3. Once the mixture has been ground to something of a pulpy paste, sieve it into a container through a muslin cloth.4. The liquid that has sieved is your consumable almond milk. You can add your optional honey or cinnamon here to sweeten it. Store in a sealed container.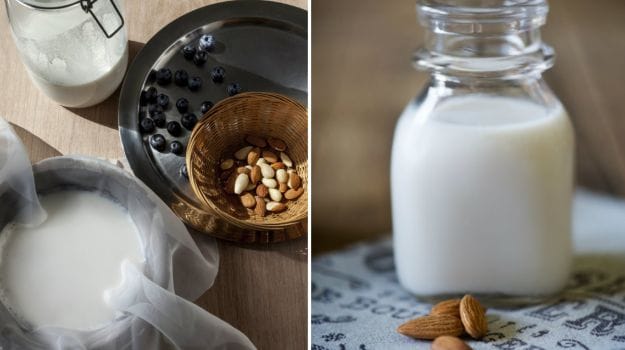 Benefits of almond milk: Soak the almonds overnight; the next day the skin should be easy to peel off.

The remaining mass of almond paste in the cloth is your almond meal. This can be used as it is, added to smoothies or cereals for an extra nutritional boost. You can also spread it onto a baking tray and bake until browned, using the meal as a baking ingredient to make healthy muffins or bread. The baked almond meal will last 2-3 months if you store it in the fridge.Disclaimer:The opinions expressed within this article are the personal opinions of the author. NDTV is not responsible for the accuracy, completeness, suitability, or validity of any information on this article. All information is provided on an as-is basis. The information, facts or opinions appearing in the article do not reflect the views of NDTV and NDTV does not assume any responsibility or liability for the same.