Who would have thought that this indulgent dessert, traditionally laden with clarified butter and solidified and evaporated milk could be adapted to a dairy free version that tastes just as delectable? How do you make the perfect Gajar ka Halwa without having to worry about the 'milk'? Find out.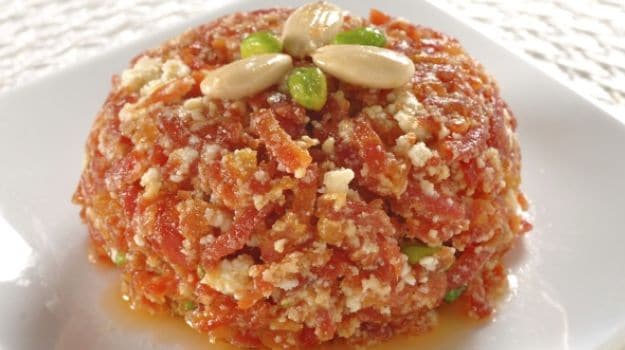 Here's for you the vegan version of 'gajar ka halwa' made with fresh almond milk.
Don't let the name fool you. This
dessert
is real stunner but one that is easy on the calories and is quick and easy. Whip up a nice, de-toxifying, fruity dessert with Tofu.
You'll never believe the magic two unique ingredients can create. Imagine a mayonnaise without eggs and any dairy product, yes that is possible! A cashew mayonnaise, totally vegan!
Go down the Mediterranean road, in style! Falafel is a popular Middle Eastern snack. Chick pea balls fried and sliced between pita bread along with sour cream and tahini sauce. Perfect Mediterranean binge!