 Here are some reasons why almonds should be trusted for weight loss:
1. High In Fibre Content
The skin of the almonds contain high amount of dietary fibre that helps in proper digestion of the food and result in healthy bowel movement. Undigested foods generally lead to acidity, bloating, et al. Moreover, fibre also keeps your tummy fuller for longer. Nutritionist Ritesh suggests soaking the almonds in water in order to remove anti-enzymes and make them healthier. The anti-enzymes prevent various minerals from being digested, which end up causing a deficiency.
2. High In Protein Content
If you want to use almonds for weight loss, then add them to your daily diet. Almonds are high in protein content that helps in the development of lean muscle mass. Moreover, the mono-unsaturated fats maintain and reduce our body mass index (BMI). It is said to target the fat stored in the abdominal region, thus reducing belly fat.
3. It's a Low-Carb Snack
Carbohydrates are said to make up just 15 percent of each almond's total nutrients, which means it is maybe ideal for those following a low-carb diet. Most health experts suggest that opting for a low-carb diet that incorporates foods high in mono-unsaturated fats can reduce the belly fat, further cutting the risk of developing heart diseases.

(Also Read: 5 Best Nuts To Consume While On A Weight Loss Journey)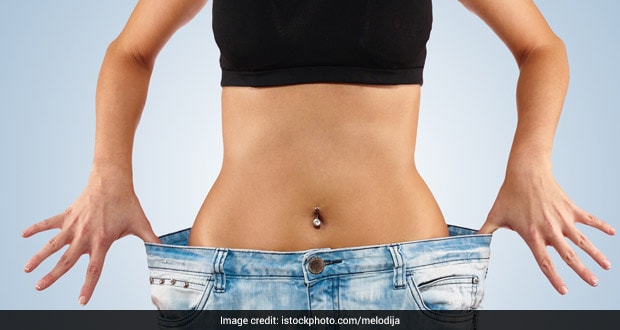 4. One of The Best Snacks
Why not try using almonds for weight loss and keep a small packet of them handy for the times you feel hungry at odd hours. This way you will not feel like overeating and still feel fuller for long.
According to Nutritionist Ritesh, "the ideal number of almonds is about four to six per day. This is because almonds are calorie-rich and you can quickly rack up the calories. One important factor to remember while eating almonds is to ensure that you soak them. The skin of the almond has casein, which is what is used to make cyanide. The human body does not digest casein well."
How To Choose Almonds For Weight Loss
Make sure you buy raw or roasted almonds and not salted or fried ones. You don't want to pack calories instead of losing them. Prefer not to buy fried ones as they only rack up saturated fats that are not good for health. Add them in your morning cereals, yogurt or salads to ensure a healthy loss of weight.
Losing weight needs dedication and patience, which means that you also need to engage in regular exercises, eat a healthy and balanced diet and ensure a healthy lifestyle. Making almonds a part of your daily diet will only boost the weight loss journey. So, do not just depend on almonds for weight loss; instead make it a part of your dietary plan.
Healthy Almonds Recipe For Weight Loss:

Baked Almond Kofta Recipe
A light and delicious snack to savour at a dinner party or a family get-together, baked almond kofta is a healthy snack filled with mashed potato and almonds along with a host of spices and egg. Click here for the recipe. Almond Granola Bar Recipe
A pre- and post-workout snack that is brimming with health and taste, almond granola bar is made with all things healthy. Even your kids will love to nibble on this granola bar that is loaded with the goodness of oats, wheat flour, jaggery, honey, almonds and sesame seeds. Click here for the recipe.

Banana and Almond Porridge Recipe
The traditional oats recipe gets a nutty and fruity twist with this porridge recipe that has the goodness of chia seeds, oats, banana and loads of nuts and dry fruits. You can make it a part of your breakfast meal or have it in the evening before dinner for a light yet healthy snack. Click here for the recipe.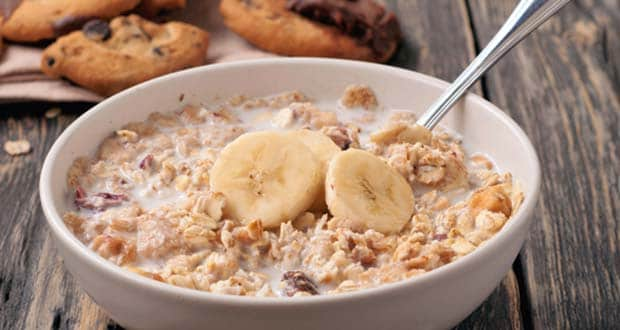 Gluten Free Almond Cake Recipe
This gluten free almond cake is an excellent choice to bake and relish during birthdays or weddings. Being gluten-free does not mean we go flavour free! Enhance your diet by deliciously flavouring your almonds. Click here for the recipe.

Almond and Cranberry Poha Recipe
The quintessential breakfast option, poha! This poha recipe is a healthier and all the more nutritious one to easily prepare at home. Packed with almonds and flavourful cranberries, it makes for an interesting combination to try at home. Click here for the recipe.
Disclaimer: This content including advice provides generic information only. It is in no way a substitute for qualified medical opinion. Always consult a specialist or your own doctor for more information. NDTV does not claim responsibility for this information.