Gluten-free is the newest buzz word in foodie town and as it happens with any new trend, the barrage of myths around it are sure to outnumber the facts. And here's why you must know about gluten intolerance. In the past twenty years, the gluten allergies and gluten intolerance has seen a growth both home and abroad. But first, lets get the basics right. What is Gluten and why it under the scanner?
Gluten is a Latin word and it means glue, mixture of proteins found in wheat, rye, oats and barley. This glue makes the dough of baked goods elastic and stretchable. When wheat flour is combined with water, the protein strands unwind and link together to form a network which is called gluten. It is this gluten that triggers number of conditions such as gluten allergy, gluten intolerance and celiac diseases.
Eminent Food writer Sangeeta Khanna, who took a live culinary session on Gluten-Free Hi Tea recipes with Chef Alok at the Imperial Culinary club, in The Imperial, Janpath, gave an insightful talk on adapting a Gluten free lifestyle, its relevance and benefits, and later in the course of the session, through the fun recipes with wheat alternatives showed how a gluten-free diet may not be all that boring, only if we are willing to look past our wheat obsession. The featured recipes by Chef Alok conjured from healthy alternate ingredients like buckwheat, ragi, quinoa, millets, water chestnut left the audience in awe of all the delicious wheat alternatives that can easily find its place in our kitchens.
From Buckwheat sandwich with beetroot and feta to Ragi Samosa filled cucumber, peas and cashew nut; Quinoa cumin and sesame crackers with orange hummus; Amaranth flour, carrot and raisin cookies and Fresh water chestnut panacotta with pecan nut and honeycomb, the menu was a treat to the senses filled with gluten free delights, and the audience was all the more delighted to take back home such easy-to cook recipes. And why not? 'Gluten-free' diet wasn't so exotic a deal after all.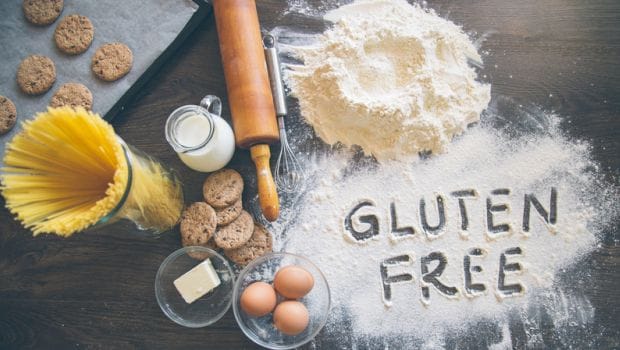 Gluten allergies as a concept wasn't as relevant to the Indian context as it is now. The percentage of Gluten is about 30 percent more than it was 20 years ago, said Sangeeta Khanna
She added, 'Gluten rose in importance after the industrial revolution. It helped make the breads softer and taller. We have since been consuming gluten in all wheat-based products. This resulted in greater demand of wheat. To the point that we have greater supply of wheat than the actual demand! India is one of the highest wheat producing nations. All our bread, cookies and pastas are wheat based or packed with all-purpose flours(the cheapest). The all-purpose flour based products are cheap, have a longer shelf life and after all the processing and refining it is not even food anymore".
While Gluten is a strict no-no for gluten intolerant, what about those who don't happen to have the intolerance? Well turns out, that the gluten-free way may pack a few benefits too. Gluten-free diet, has been known to cut down lethargy and body aches. It has also shown its impact on the gut flora too. In addition to this, the high fibrous content of all these wheat alternative flours is a great news for digestion and hearth health.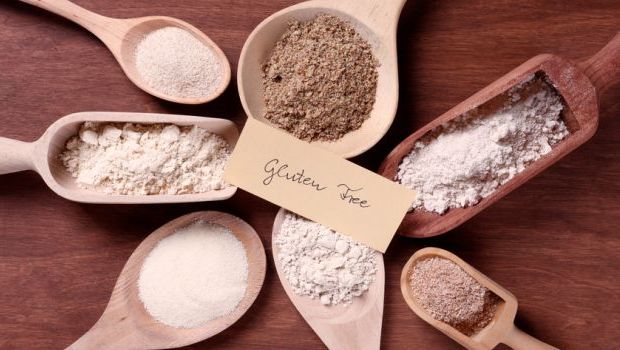 There is a dire need to bring back the likes of Buckwheat and amaranth on to the Indian Palatte, feels Sangeeta. While they have long been the Vrat staples, they can easily be incorporated in the daily cooking. In a country like India, the majority of the produce is dominated by wheat. This could be because of the fertile plains of the country that allows the production, but it also has to do with the demand. There is a need to increase the demand of millets like Ragi jowar and buckwheat not just for the Gluten intolerant but to make the most of the country's rich and versatile produce.
Coming to the taste, there is definitely a richer and bitter aftertaste that most of these flours and millets have as compared to the wheat goods. This is because of their high fibre content, that also makes them highly nutritious. But this bitterness can be managed well with how you cook them, some ingenious teaming and combinations can go a long way in embracing these wheat alternatives as a regular fare on our palattes.
Here are some ingenious recipes to make your tea-time healthy and gluten-free by Chef Alok, Executive Sous Chef, The Imperial.
1. Buckwheat Blinis Sandwich with Beetroot and Feta CheeseRich Buckwheat pancake like sandwich filled with juicy and crunchy beetroot and a dollop of feta cheese. Who said healthy food has to be boring!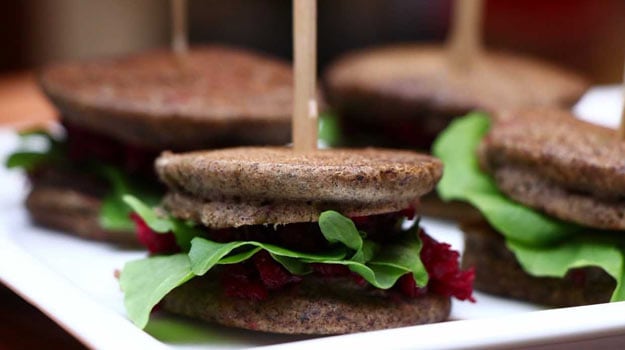 2. Ragi Samosa filled with cucumber, peas and cashew nutSamosa lovers raise your hands! This nutrition packed samosa is here to change the way you have looked your favourite go-to street delicacy. Ragi pockets filled with fresh cucumber, chunky peas and delectable cashew nuts is one soul-stirring treat you won't want to miss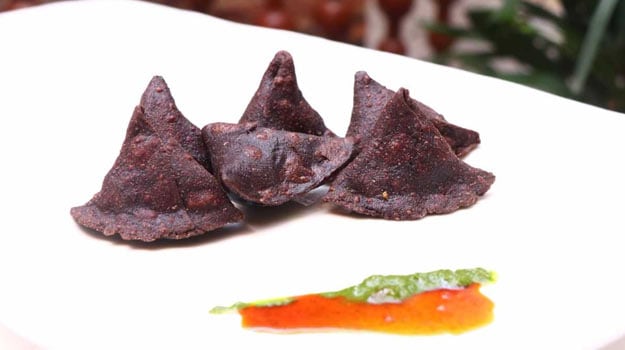 3. Quinoa and Sesame Crackers with orange hummus

You have loved your sabudana papads, now may way for the Quinoa papad. The thin and crispy Quinoa crackers in a delightful chickpea and orange based hummus- a lip-smacking treat!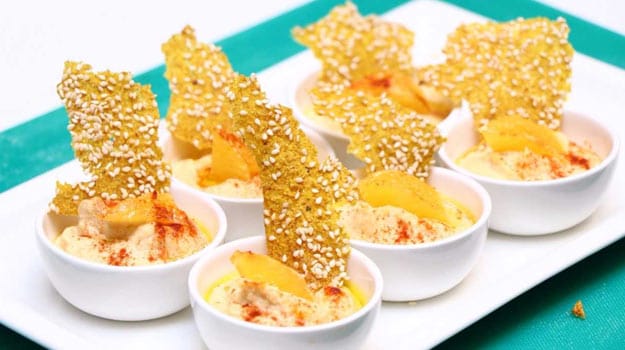 4. Amaranth flour, carrot and raisin cookies Ditch those all-purpose flour cookies, and make way for these high on nutrition and delicious cookies. Tea time was never so much fun.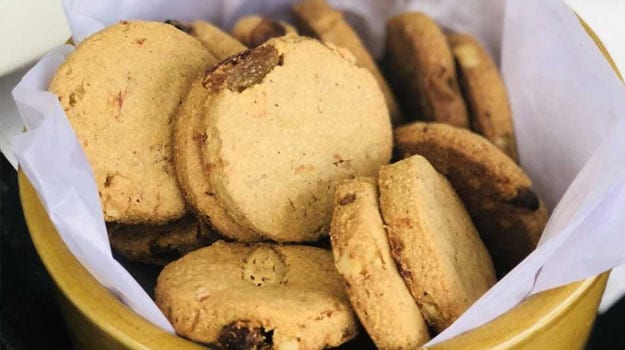 5. Fresh water chestnut pannacota, with pecan nut and honey combDesserts and health often don't go hand in hand. Not anymore. The delectable pannactoa, made with the goodness of water chestnut is a party winner and oh-so healthy!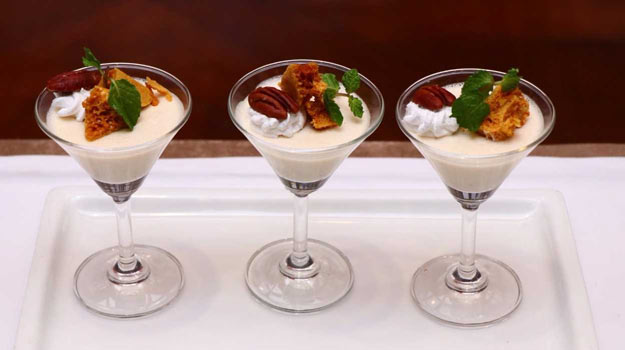 So what are you holding yourself back for? Give these wheat alternatives their fair chance. They are sure to impress.
About Sushmita SenguptaSharing a strong penchant for food, Sushmita loves all things good, cheesy and greasy. Her other favourite pastime activities other than discussing food includes, reading, watching movies and binge-watching TV shows.