A standard
masala
in every
Punjabi
household and many others in the country is the Garam Masala. By definition, it refers to a
masala
made with 'warm' spices. The whole spices used in the
masala
generate heat in the body besides adding tons of flavour. Using whole spices while cooking has its own charm but if you do not know your proportions, there's always the risk of using too much of one and not enough of the other. To the rescue - Punjabi Garam Masala. Just add in the suggested quantity of the same and you do not have to worry about the proportion every time.One can purchase store bought Garam Masalas too. However, the flavour you will get by grinding your own is unmatchable. We suggest you make a small batch at a time, one that finishes off in a week or two so it always remains fresh.
How to Use Garam Masala
Many North Indian dishes can be elevated with the use of the Garam Masala like rajma, chole, chicken curry, palak paneer and many more. It is also a great addition to daals after you cook them. Just add in half a teaspoon to a bowl of daal meant to serve four people and enjoy the kick.
There is no standard recipe for Garam Masala. Every Punjabi household makes its own version. The ingredients are standard, but the proportion and method may differ. Some, for example, prefer to sun-roast the spices. Others choose to roast them on a tawa. The second method renders the spices more aromatic and the flavour is accentuated.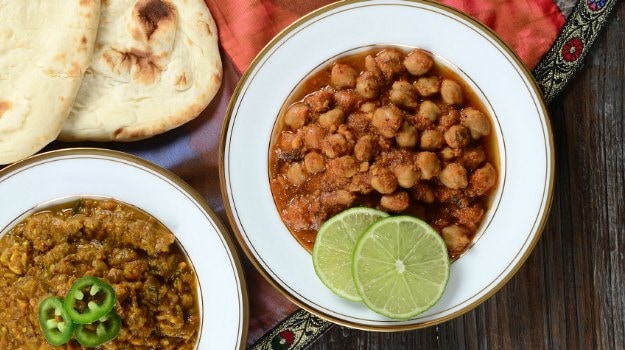 How to Store Garam Masala
Powdered Garam Masala does not keep well so make it in small batches. Store in an airtight container, in a cool and dark corner. Also, try to keep it as far from moisture as possible.
Try this simple recipe to make your own Punjabi Garam Masala at home. If you prefer, you can also lightly roast the spices on a hot tawa on low heat. This will bring out the flavours. Make sure the heat is turned down as you do not want to burn the whole spices.
Ingredients:
150 gm cumin seeds
50 gm black cardamom seeds
35 gm cinnamon
25 gm cloves
25 gm peppercorns
Method:
1. Leave them under the sun or place them in the oven to get rid of any kind of mosture.
2. Grind them to a powder in a food processor and store in an airtight jar.