Can you too feel the rise in temperature with each passing day? Yes, summers are almost here, and we have already started stashing ice cream, juice, chaas etc in the refrigerators. Come summers and we look for everything fruity, cool and soothing to beat the heat. We also tweak our diet and load up on seasonal fruits, vegetables, dahi and lassi to embrace the season the natural way. Another food that holds a significant position in our everyday meal is raita. If you are anything like us, then by now, you have already done enough experiments with raita recipes. We literally throw in anything and everything in a bowl of curd to whip up raita - pineapple being one such popular choice. Juicy pineapple chunks, mixed with curd, black salt, red chilli powder and some chaar masala, offer a burst of flavours to our palate.


Now, giving a quirky spin to the regular pineapple raita, we bring you pineapple pachadi - a fresh pickle recipe from South India that includes pineapple, spiced yogurt and a classic tadka of mustard seeds and curry leaves. Call it raita or chutney, pineapple pachadi is refreshing, flavourful and includes all you need to cool down during a hot summer afternoon. For the unversed, 'pachadi' refers to the fresh pickles from Kerala, prepared using the quintessential pounding technique. Here, various fruits and vegetables are pounded with different herbs and spices to get a rustic taste and texture of the condiment. Pachadi also holds a constant position in the sadhya platter served during Onam.


Also Read: Pachadi To Podi: 6 South Indian Condiments We Can Have All Day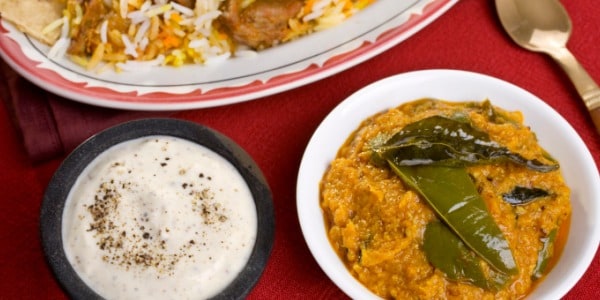 How To Make South Indian Pineapple Pachadi | Pineapple Pickle Recipe:
So, this summer, move over regular pineapple raita and prepare pineapple pachadi to pair with your everyday meal and make it a delicious affair. And the best part is, pachadi makes a stand-alone side dish and needs just a bowl of rice and some papad by the side to put together a complete meal.


For this particular pineapple pachadi recipe, we need coconut, pineapple, green chilli, ginger, salt, crushed mustard seeds, yogurt et all. First cook pineapple with ginger, green chilli, salt and some water until it turns soft. Grind coconut and red chilli into a smooth paste and add it to the pineapple and cook everything together. Also, add crushed mustard seeds to it. Once cooked, remove it from the stove and add yogurt to it and mix. Finally, add a tadka of mustard seeds, red chilli and curry leaves and voila!


Click here for the step-by-step recipe ofSouth Indian Pineapple Pachadi (Pineapple Pickle) Recipe.


You can serve it with plain rice, and if you plan to put together a traditional meal, prepare appam and vegetable stew by the side. Click here for the appam recipe. Click here for the Kerala-style vegetable stew recipe.


About Somdatta SahaExplorer- this is what Somdatta likes to call herself. Be it in terms of food, people or places, all she craves for is to know the unknown. A simple aglio olio pasta or daal-chawal and a good movie can make her day.