There's a soft corner for Madurai in the hearts of most true-blue Tamils. This is one of the world's oldest inhabited cities with a colourful history that dates back over two millennia. At the
heart
of Madurai's rich history and traditions is the Tamil language. My connection with Madurai has always been with the city's rich
culinary heritage
. This is not a city where you have long drawn conversations over a meal and yet almost everyone you meet in the city has strong opinions about their food.
Recipes
carefully bequeathed from one generation to the next.
Restaurants
where
masalas
are still hand ground and where factory-made
masalas
are frowned upon. The city that never sleeps. Madurai's location in the heart of
Tamil Nadu
has always seen a steady flow of visitors who keep 'floating' through the city almost round the clock. The city's markets are a hub for local produce from all over Southern Tamil Nadu. It's been one of the biggest drivers for the city's food culture with a host of
street food
options. We pick 10 dishes you must try when you are in Madurai. Of course, there are no fine dining options:
1. Kari Dosai at Konar Mess
The Konars were originally cow and goat herds and therefore, offal dishes are a big part of their daily menu. The three-tier
dosai
at Konar is now a local legend. A thick
dosa,
an
omelette
and a layer of minced mutton. This is not a
dosai
you can take lightly! Order a repeat at your own risk and do wash it down with Bovonto, Madurai's very own soft drink that's become ultra-cool post the state's Jallikattu protests.(Also read:
How to Make the Perfect Dosa at Home
)
2. Kola Urundai at Chandran Mess
The owner of this famous local establishment proudly took me around his squeaky-clean
kitchen
that is still supervised by his family. I watched the staff painstakingly grind down the mutton and transform them into melt-in-your-mouth mutton balls that are crispy on the outside. Don't leave town without sinking your
teeth
into these pockets of joy.
3. Idli at Murugan Idli Shop
Murugan Idli is now a household name in Chennai and has blossomed into a restaurant chain. The Murugan story began in Madurai with a restaurant that's walking distance from the iconic Meenakshi Temple. Murugan's
idlis
are soft, sticky (a complete contrast from the grainier Udupi-style
idlis)
and served with an array of chutneys. (Also read:
How Many Types of Idlis Have You Tried?
)
4. 'Full Meals' at Shriram Mess
Madurai's 'mutton-heavy' meals can be overwhelming even for hard-core
meat
fans. Shriram Mess is the perfect detox before you head home. This restaurant serves one of the finest
vegetarian
meals on a
banana
leaf in the city.
5. Idiyappam at Burmah Idiyappa Kadai
'Hole in the wall' might not be an inaccurate description of this tiny eatery that serves just one dish.
Locals
and visitors patiently wait for their turn opposite Mission hospital to sample idiappam (string hoppers) served with
chutney
and
coconut milk
. The simplest dishes are often the tastiest.
6. Kalkandu Sadham at Sri Nagalakshmi Annexe
The Madurai Saurashtrians moved here from Gujarat during the reign of the Nayaks. The community speak their own dialect and are a fascinating subculture in Madurai's rich tapestry. This community loves their 'mixed rice' dishes. Nagalakshmi Annexe is one the city's few surviving Saurashtra style restaurants and their kalkandu (sugar candy)
rice
is a must-try.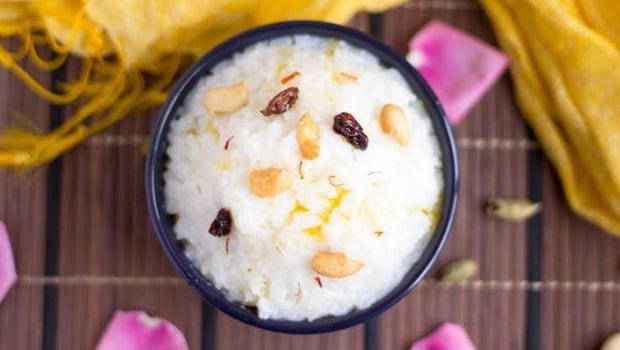 Photo Credit: facebook/shrividhya
7. Paruthi Paal
Madurai's food scene truly comes alive just before the sun sets. It's about the same time you will find push carts hitting some of the city's streets with Paruthi Paal (translates to cotton milk). Cotton seed extracts are combined with a small quantity of
rice flour,
cardamom, dry
ginger
and sweetened with palm sugar. Tasty and full of goodness.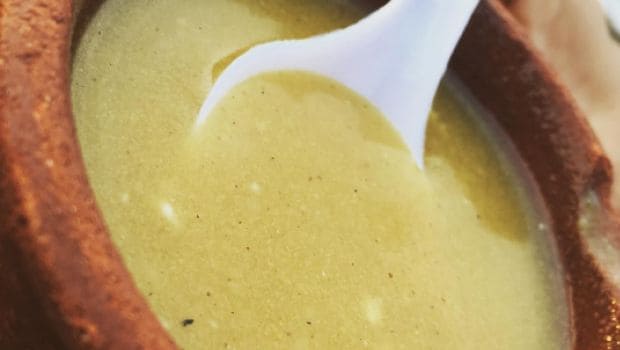 Photo Credit: Instagram/Dineshbalaji5088
8. Meen Kuzhambu at Amma Mess:
You are never alone when you eat here. It's not just the never-ending sea of diners but also pictures of celebrities – mostly Tamil film stars (who have dined here), that stare at you from every corner. The highlights from this home-style menu are the fish gravies (try the Muthal Mariyathai Meen kuzhambu, that takes its name from a popular 1980's Tamil film). If
seafood
is not your scene, do sample their truly unique bone marrow omelette.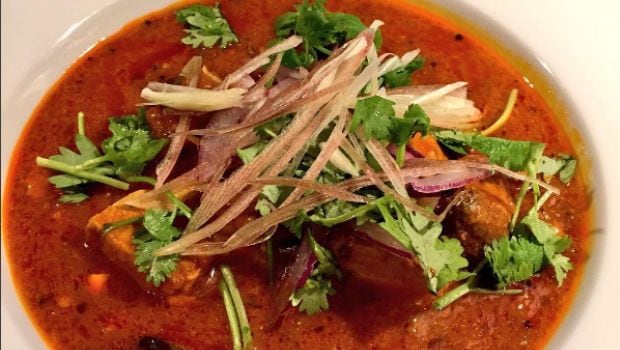 9. Parotta at Sulthan restaurant:
Madurai loves its
parottas
and the city's
parotta
'artistes' love the attention - the kothu (minced) parotta 'masters' turn up the decibel levels to attract customers. Sulthan's is quite popular for their
biryani
but it's their flaky, multi-layered
parotta
that is their biggest draw.(Also read:
What it Takes to Perfect a Malabar Parotta
)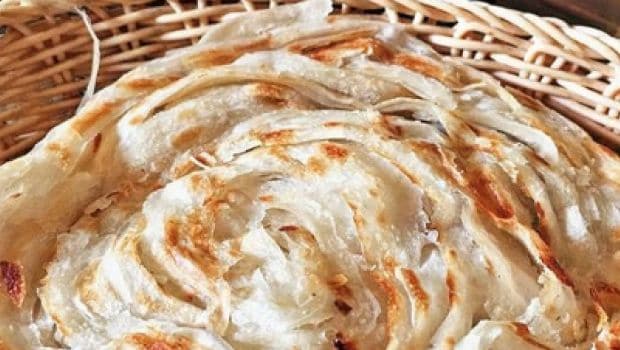 Photo Credit: Instagram/kerela_godsowncountry
10. Jigarthanda at Famous Jigarthanda
There's one theory that the Nawabs of Arcot brought this sugary sweet dessert to Madurai. It doesn't matter now; this is Madurai's most popular
dessert
and possibly the city's answer to falooda. Hand churned ice cream, condensed milk with tree gum. The perfect antidote to all the spices and flavours of Madurai's meat dishes.
About the Author:
Ashwin Rajagopalan is a Chennai-based writer who writes on topics related to food, gadgets, trends and travel experiences. He enjoys communicating across cultures and borders in his weekday work avatar as a content and editorial consultant for a global major and one of India's only cross cultural trainers.Disclaimer:The opinions expressed within this article are the personal opinions of the author. NDTV is not responsible for the accuracy, completeness, suitability, or validity of any information on this article. All information is provided on an as-is basis. The information, facts or opinions appearing in the article do not reflect the views of NDTV and NDTV does not assume any responsibility or liability for the same.
About Ashwin RajagopalanI am the proverbial slashie - a content architect, writer, speaker and cultural intelligence coach. School lunch boxes are usually the beginning of our culinary discoveries.That curiosity hasn't waned. It's only got stronger as I've explored culinary cultures, street food and fine dining restaurants across the world. I've discovered cultures and destinations through culinary motifs. I am equally passionate about writing on consumer tech and travel.