The melting point of culture, heritage and history, Gujarat, impressed me the most with its lavish vegetarian spread. If India has earned global recognition for its rich range of vegetarian delicacies, Gujarat with its extravagant vegetarian fare has a lot to contribute to the fame. And one particular Gujarati dish has become my favourite. It is none other than their popular Sev-Tamatar Ki Sabzi. My love affair with sev didn't end here. As I strolled down the streets, I spotted the crunchy delicacy in several snacks like Bhelpuris, Dabeli and Raj Kachoris.
In the book, 'The Historical Dictionary of Indian food' by renowned food historian KT Acharya, he reveals that the term 'sev' was first mentioned in the 'Manasollasa' a 12th century book compiled by King Someshwara, but probably the origin of the snack is much older. He writes, "Sev is the term for crisp-fried noodles of besan flour, extruded either thick or thin from a batter."
Sev is a noodle-like crispy snack made of gram flour or chickpea flour typically seasoned with turmeric and ajwain (carom seeds) before being deep-fried. The thickness varies from preparation to preparation. Sev is used in several Indian dishes and snacks as a main ingredient or mostly as a crispy garnish. Ratlami Sev from Ratlam in Madhya Pradesh, made from cloves and chickpea flour, is a renowned sev variety across the country.
Chef Sadaf Hussain, a contestant of Master Chef India in 2016, "Some say that the name 'sev' comes from 'siv' (thread) referring to sewing. Sev is one of India's most popular munching snack. Some of these are spicy and thick, while others are very fine and unseasoned. Sev is quite famous in Indore, Ratlam, Bikaner and Gujarat."
"Sev is very versatile. You can have it by itself or mix it on top of any street food or chaat and it will just elevate the flavour and texture of the dish. If you travel around Gujarat and Mumbai, you will find many different snacks that use sev. For instance, the Sev Puri, Ragda Patties, Dabeli Chaat and Katori Chaat. All of them will be incomplete without a sprinkling of sev. If you go up North towards Delhi and Jaipur, you'll find chaat items like Raj Kachori, Pani Puri, Sev Puri and Aalo Chaat decorated with sev. In Madhya Pradesh, you will find locals relishing on Sev Poha or a snack of peanuts with sev," he adds.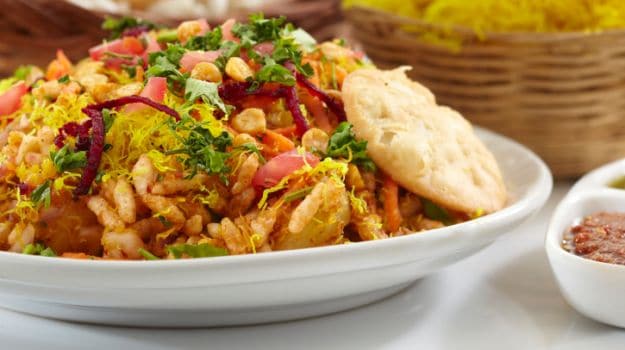 Chef Gurpreet Singh from Punjab Grill shares, "Different states like adding a their own twist to a the snack, say for instance, a Maharashtrian Sev Puri would use garlic chutney, while in North India people like to add potatoes to their Sev Puri while in Punjab, we add chickpeas."
There are small manual machines available to make sev where you can feed the batter and it can help you extract uniformly fine sev. If you are making sev at home, make sure the oil is hot otherwise the sev won't come out as crunchy. According to Chef Gurpreet, mustard oil are the best to fry your sev. Add a hint of spices like cloves, carom seeds and cayenne pepper to the batter to give it a spicy edge.
Here's a lovely recipe of Sev ki Sabzi, you can try at home.
Sev ki Sabji
Recipe by Chef Aditya Bal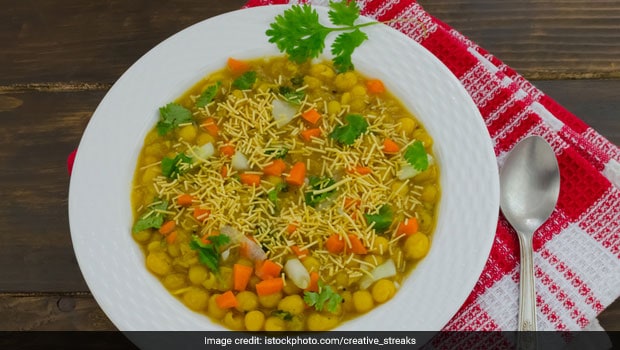 Ingredients Of Sev Ki Sabji
1/2 a cup of ghee
1 tsp cumin seeds
2 medium onions, julienne
1/2 inch ginger, chopped
2 green chilies, chopped
1 tsp turmeric powder
1 1/2 tsp red chili powder
1 1/2 tsp coriander powder
2 large potatoes, diced into cubes
1 large daikon radish, diced into cubes
4 tsp fresh yoghurt
1 large cup of moti sev
1 cup of water
1 lime
A handful of fresh coriander, chopped
Salt to taste
How to Make Sev ki Sabji
1. Crackle the cumin seeds in hot ghee, add in the onions and saute for two minutes.
2. Add in the ginger and the green chilies, fry together with the onions for 5-7 minutes on a medium flame.
3. Mix in the turmeric powder, the red chilli powder, and coriander powder.
4. Deglaze the pan with a little water, Add salt and let the masala cook uncovered, on medium heat, for 7-8 minutes.
5. Add in the diced potatoes and radish, mix well.
6. Add half a cup of water, cover and let cook on a low flame for 15 minutes or till the vegetables are tender.
7. Stir in the fresh yoghurt, and continue cooking on a medium flame for 2 minutes.
8. Add in the moti sev, stir well to coat the sev with the masala.
9. Add in 3/4th of a cup of water, and let the sev ki sabji cook uncovered for 5-7 minutes.
10. Garnish with fresh coriander, and the juice of a lime
About Sushmita SenguptaSharing a strong penchant for food, Sushmita loves all things good, cheesy and greasy. Her other favourite pastime activities other than discussing food includes, reading, watching movies and binge-watching TV shows.