Breakfast is arguably the most important meal of the day. After a long night of rest, the body needs to replenish itself and stock up enough energy to glide through the day. With the global Indian traveling widely, it is to be expected that the breakfast plate will have influences of the west. A quick breakfast of eggs and toast or cereal with milk is popular with urban Indians. However, India is a land of culinary diversity and offers a variety of delicious morning treats, often termed as
nashta
.Here is a quick round-up of some popular breakfast dishes from various communities:
Paranthas
North India, particularly Punjab, is partial to its
paranthas
for breakfast. Unlike the popular belief,
aloo paranthas
(stuffed with a potato mixture) are not the only option. Make yours with a filling of
mooli
(radish) or
gobi
(cauliflower). You may also try methi paranthas in which the fenugreek leaves are kneaded into the dough itself. A high-carb breakfast, you can decide to limit your indulgence by pairing it with low-fat yogurt or go all out and add a dollop of butter on top.(
Parantha
Recipes
)
Fafda Kadhi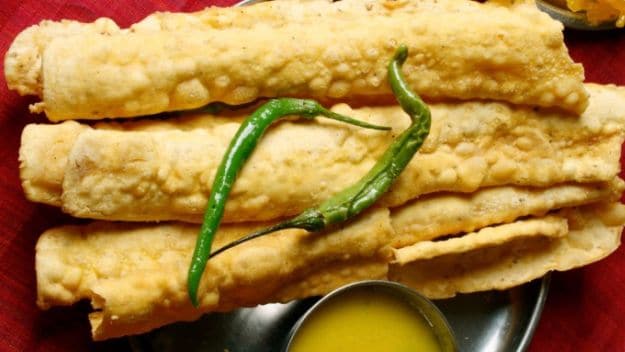 Nudging out the popular
dhoklas
,
theplas
and
khandvi
, a trip to Gujarat deserves a breakfast of
fafda kadhi
. Enjoy the crispy long fried strips made with
besan
(gram flour), served with a dip made with
yoghurt
,
green chillies
and gram flour. Often eaten with
jalebis
on the side, this sweet and savoury combination is a huge hit in the state which relishes its food.(
10 Best Gujarati Recipes
)
(
Fafda
Recipe)
Idli Sambhar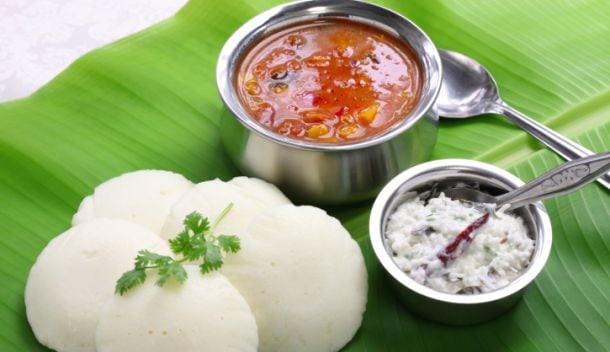 Across the southern part of the country, you may find various delicious breakfast options including
idlis
,
deep-fried
vadas
,
crispy dosa
or a
hearty upma
. However, it is the fluffy and steamed
idli
which wins hands down out of all. Healthy, tasty and easy to cook, it can be teamed with coconut chutney or tangy sambhar.(
Idli Recipes
)
Puttu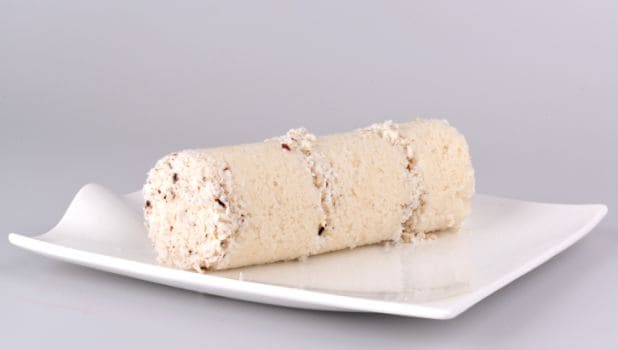 Though the traditional south-Indian breakfast dishes like
idlis
have their takers in Kerala too, another unique dish from this state you should try is called
puttu
. Cylindrical in shape, this steamed cake is made by layering ground rice and coconut. It may be accompanied with palm sugar, black chana curry or simply a steaming cup of sweet black coffee. (
Puttu Recipe
)
(
10 Best Kerala Recipes
)
Misal Pav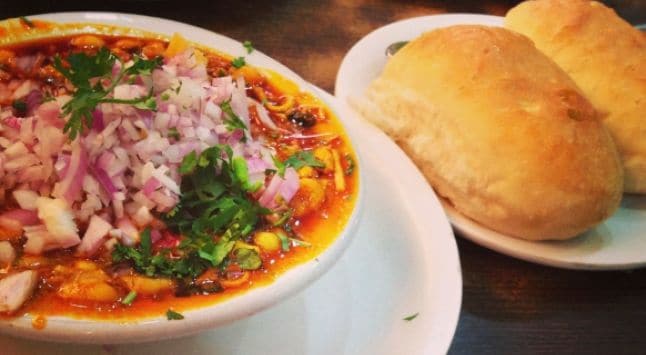 Maharashtra loves its food spicy. If you're taking a road trip across the state, chances are that your breakfast options will be limited to
Misal Pav
,
Usal Pav
,
Vada Pav
and
Bhajia Pav
. Though
Vada Pav
has reached iconic status, it really is the
Misal Pav
which you should give a try. A flavourful vegetable curry topped with crispy
namkeen
, lap it up with freshly baked
pav
.(
Misal Pav Recipe
)
(
10 Best Maharashtra Recipes
)
Poha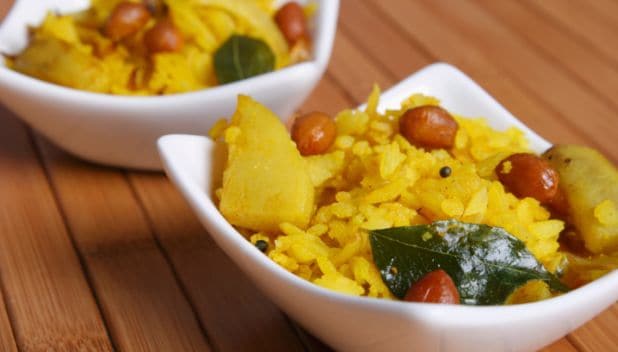 Though both Maharashtra and Madhya Pradesh (MP) vie for credit, it really is the Malwa region in MP that poha traditionally comes from. Till date, it is a standard breakfast across the state and relished with zeal. Fluffy flattened rice flakes are cooked with potatoes and then tempered to add flavour. Subtle or spicy, whatever be your palate preference, there is a poha recipe that is sure to wow you.(
Poha Recipe
)
Sali Par Edu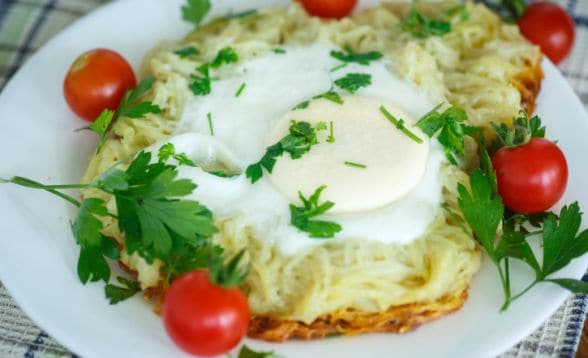 Not particular to a state, but to the Parsi community, this lip-smacking breakfast dish is found easily in Mumbai. Sali (crispy potato straws) are topped with eggs and cooked to perfection. Easy to make and delectable to taste!(
10 Best Parsi Recipes
)
Nihari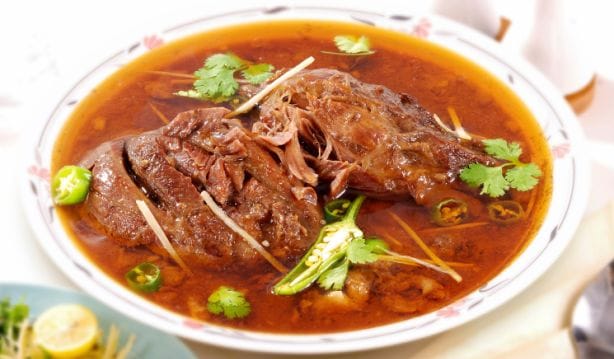 If you are a meat-lover, this is one of the most memorable breakfast dishes you can ever have. Traditionally cooked with beef or lamb, it is stewed overnight, often in an earthen pot, to let the flavours permeate into the meat. Rumoured to have its origins in the lanes of Old Delhi, it came to be popular during the Mughal Era. Eat it with hot fluffy
naans
or just enjoy it by itself and savour the rich flavours.
(Nihari
Mutton Recipe)
(
10 Best Indian Mutton Recipes
)