Heavy downpour, windy weather and a nice company; monsoons are here and how! Adding to this beautiful weather, a dose of healthy munchies is all you need to enjoy the rainy season. However, monsoon brings along the chances of you getting sick more often; thanks to the weakened immunity system. Therefore, it is important to munch on something healthy yet delectable. Not that we are asking you to not enjoy your share of fried snacks, but it is also good to keep your tummy light with some salads. You can create some interesting salads at the comfort of your home; and if you have no idea what to do, we are here to help. We enlist amazing monsoon special salad recipes that have no leafy greens, which you should ideally avoid during this time. During the monsoon season, it is best to avoid green veggies like lettuce, cabbage, broccoli and spinach as they can give you an upset stomach.


We have curated a list of these salad recipes that are monsoon-friendly and will definitely leave you asking for more.


1. Cucumber Salad On Himalayan Salt Block Recipe
Up your salad game by flavouring cucumber with thick Greek yogurt, cumin powder, onion, pomegranate and coriander or dill leaves. Serve the salad cold and enjoy with a cup of tea.
2. Olive And Peppers Salad Recipe


Olive is pure love and when added to salads, it can do wonders for your health. This amazingly healthy and delicious Greek inspired salad is what you need to satiate your hunger without really compromising on your taste buds. You'd need olives, red bell pepper, capsicum, cucumber, lemon juice, garlic infused olive oil and salt to make this healthy delight.
(Also Read: 10 Healthy Monsoon Snack Recipes)
3. Mixed Sprout Corn Chaat Recipe


This sprout and corn chaat cum salad is just the perfect recipe for monsoons. Corns, that are generally available during rainy season, will not only add colour to your salad but also treat your palates. You'd need sprouts, boiled corn, coriander chutney, cumin powder and pomegranate among others to make this salad.
Get a stock of red and juicy tomatoes to make this colourful and simple salad. Add some black olives, onions, peppercorns and basil leaves to make the best of this delight. Toss them in a bowl and spice them with balsamic vinegar and chaat masala.
5. Cucumber And Peanut Salad Recipe


Also known as kakdi chi kochimbri in Marathi, this cooling cucumber and peanut salad along with some grated unsweetened coconut is all you need to make your rainy day special. To add some tanginess, don't forget to add lemon juice.
6. Caribbean Rice Salad Recipe


If you wish to make your salad slightly heavy, this recipe is just perfect. To make this healthy recipe, you'd require prunes, boiled rice, pineapple, cashew nuts, spring onions, bell peppers and green olives.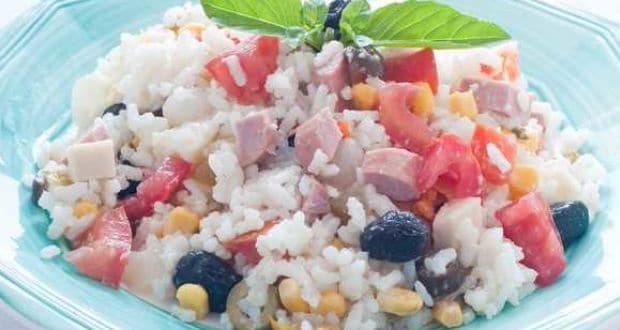 7. Chilled Mushroom And Capsicum Recipe


A chilled salad made with mushroom and capsicum, drizzled with a creamy sauce. Stirred mushrooms will make your rainy day even better. Make sure you serve the salad chilled!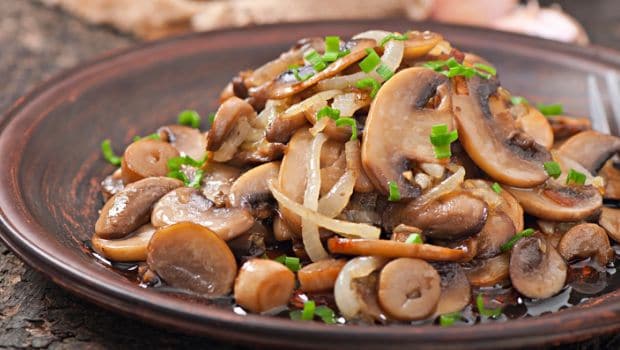 8. Potato And Yogurt Salad Recipe


What's monsoon without having a treat that has no potato in it? Well, we have got just the perfect salad recipe made with boiled potatoes, whipped yogurt, spring onion, pineapple, et al. You are bound to fall in love with this one.
Go on and enjoy the weather with these healthy yet amazingly delicious salad recipes. Happy Monsoon!