Idli is an all-time favourite breakfast option. This South Indian delight is often paired with piping hot sambar and coconut chutney. Steamed, light and easy to digest, idli is a favourite among fitness and health enthusiasts too. They are low in calories, rich in fibre and may also help in managing cholesterol levels, which makes them one of the healthiest Indian dishes. Not just this, having idli (in moderation) keeps us full for a longer period of time, meaning you will not indulge in junk food later to sate your cravings. So, if you're someone who's on a weight loss journey, here we have curated a list of 5 quick and easy idli recipes that are ideal to add to your weight loss diet.
Here're 5 Quick And Easy Idli Recipes To Add To Your Diet:
1. Oats Idli (Our Recommendation)
Oats are a great source of important vitamins, antioxidants and fibre. This oats idli is low in calories and will keep you full for a longer period of time. It is not only healthy but also tastes delicious. Click here for the recipe for Oats Idli.


Also Read: 13 Best Oatmeal Recipes | Easy Oatmeal Recipes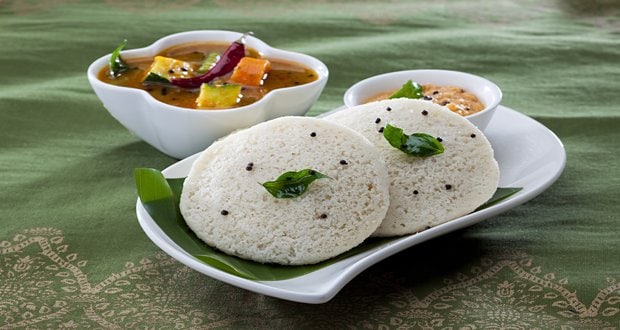 2. Beetroot Idli
Beetroot is a powerhouse of nutrients. While it is commonly added to soups and salads, we have a more exciting way to add this nutritious veggie to your daily diet. This beetroot idli is ideal for weight loss. Click here for the recipe for Beetroot Idli.
3. Lauki Idli
Many people avoid having lauki (bottle gourd) as they think it's boring and tasteless. We are here to make you relish this harmless and nutritious veggie! Make these super easy lauki idlis and add them to your weight loss diet. Click here for the recipe of Lauki Idli.
4. Carrot Idli
Carrots have both soluble and insoluble fibres, which makes them perfect for weight loss. This low-calorie carrot idli has the perfect balance of taste and nutrition and will prevent you from bingeing on other fattening foods. Click here for the recipe for Carrot Idli.


Also Read: Carrot Nutrition: Benefits Of Carrot, Nutrition Chart And More
5. Sprouts Idli
In this recipe, we have given the classic urad dal batter a twist by making it from sprouts. You can pair these idlis with sambar and coconut chutney to turn it into a South Indian spread. Click here for the recipe for Sprouts Idli.
Try these recipes and let us know which one turned out to be your favourite in the comments section below.


About Vaishali KapilaVaishali finds comfort in eating parathas and rajma chawal but is equally enthusiastic about exploring different cuisines. When she's not eating or baking, you can often find her curled up on the couch watching her favourite TV show - FRIENDS.