Hindi Fast Food Recipes- Fast food need not be unhealthy. As long as it is quick to prepare and makes for a delicious yet comforting dish, it can be called fast food. So, we're trying to tell you that it is super easy to make healthy and wholesome fast food at home with fresher and good quality ingredients that not only your kids will love but you can also enjoy. Homemade fast food is also a great way to cut out all the junk from your diet. It gives you a change to play different flavours, experiment as you like and swap with healthier alternatives.
Here are our 13 best fast food recipes in Hindi that you can make at home:
When we think of fast food, the image of a big fat burger dripping with cheese comes to our mind. Recreate the magic at home with this brilliant chicken burger recipe. You can pick your own fillings and opt for whole wheat buns for a healthy twist.

You can pick your own fillings and opt for whole wheat buns for a healthy twist. ​
Learn the art of making pizzas at home from scratch. Make the base with a mix of whole wheat flour and oats, smear it with freshly made tomato sauce and top it off with sauteed mushrooms. It's healthy yet delicious and your kids will never know the difference!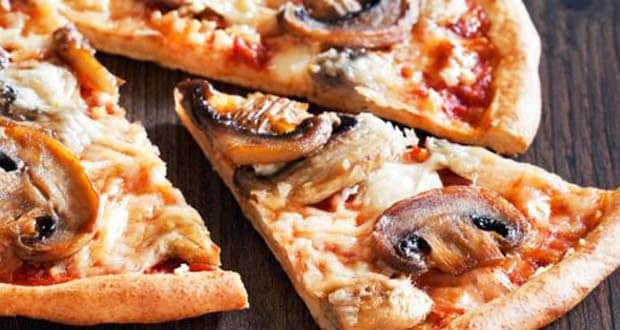 A healthy pizza recipe, perfect for a kids party. Learn the art of making pizzas at home from scratch with this recipe.
One of the most love street foods, make momos at home. You can fill it with a juicy meat stuffing instead of vegetables or even experiment with paneer. The recipe to make it remains the same. The trick to get them right is to make sure that you steam them for the right time - not too much or too less. Don't forget to make the red hot garlic chutney too!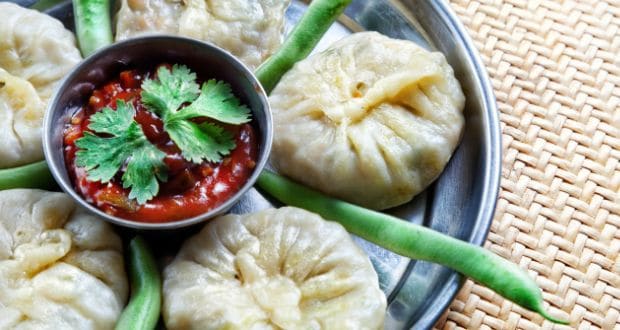 One of the most love street foods, steamed momos are even better when homemade.
Ditch the sugar and cream-laden milkshakes and make a wholesome smoothie at home that tastes as good. You can use a mix of skimmed milk and bananas and add some peanut butter for your dose of protein. This peanut butter smoothie is quick fix for instant energy.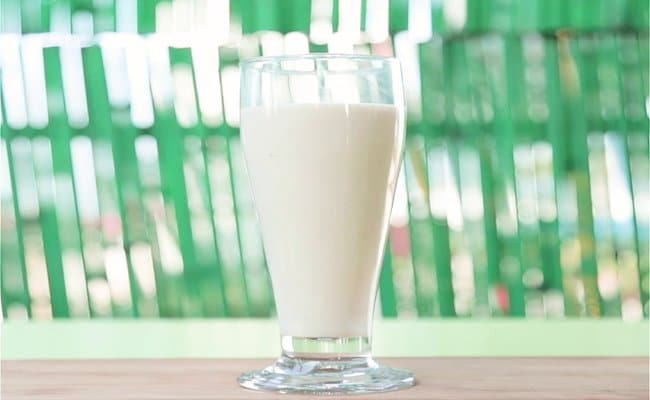 A healthy and filling smoothie to get you started in the morning.
For the perfect plate of pasta, it is important to do the red sauce right. When you make it at home with juicy tomatoes and fresh herbs, you'll know the difference. You can add onion and garlic to it to enhance the flavours. A delicious pick for breakfast or even light dinner along with a glass of wine.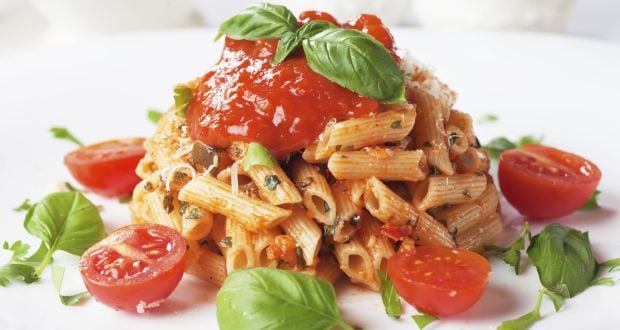 This is a great recipe for brunch or to pack for your kids tiffin box.
Your favourite fried chicken can now be made at home with this fool-proof recipe.What makes your fried chicken truly stand out is the coating and the frying. So, make sure you coat it well with a mix of egg whites and maida to get a crispy outer coating.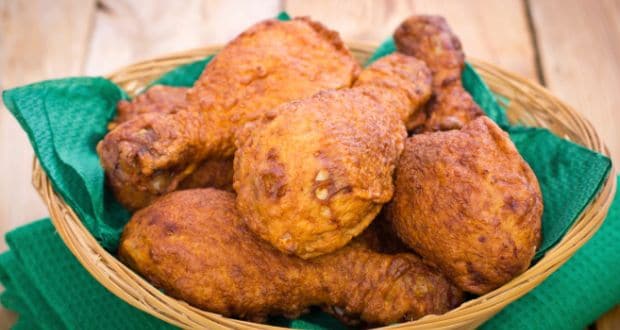 Give your loved ones a real treat by re-creating this quintessential snack at home.
Who says muffins can't be guilt-free? Try these healthy bite made with sweet bananas and crunchy walnuts. You substitute maida with whole wheat flour or oat meal. These tiny treats are perfect to satisfy your sweet cravings.
The crunchiness of walnuts and the sweetness of bananas makes this muffin a healthy breakfast option or a filling evening snack.​

Start your day with a healthy breakfast dessert - isn't it the best thing to do? Whip up these quick energy boosting pancakes with the goodness of bananas. The perfect recipe to get soft and fluffy pancakes.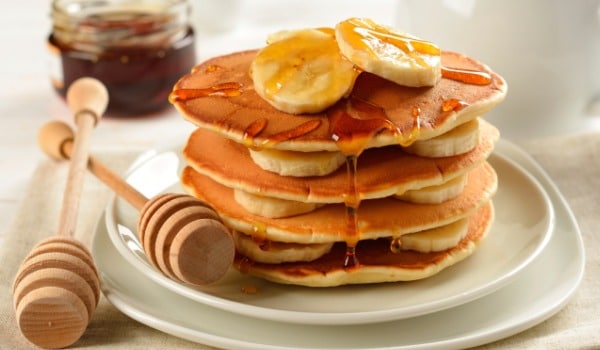 Delicious banana pancakes for your morning breakfast fix.
A hugely popular Chinese dish, honey chillli potato is another one of our favourites. Fried potatoes doused in sticky, sweet and chilly flavours. This is the best kind of comfort food that is also a popular street food in India. With this simple recipe, you can make honey chilli potato in minutes and enjoy snuggled in your bed.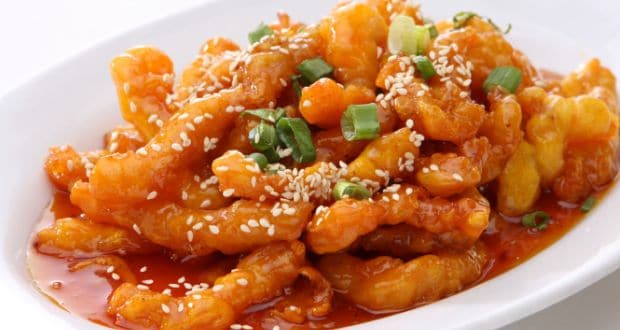 Try this recipe of honey chilli potato and you'll never head to those street stalls again!
The good old sandwich made healthier and more wholesome without losing any of its deliciousness. A grilled cheese sandwich is the best thing to make when you're struck with a hunger attack and need something quick to devour. Add a fried egg to it to make your meal more filling and satisfying.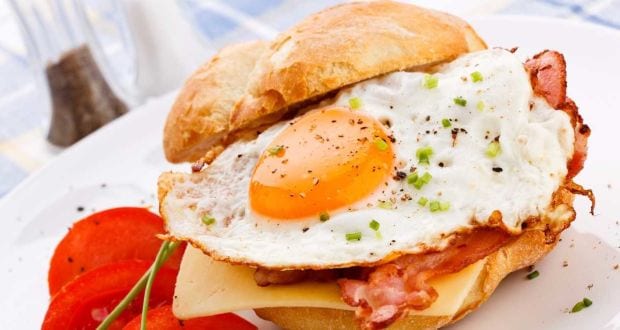 Have your breakfast menu sorted with these delicious, quick and easy sandwich recipe.
A Chinese stir-fried noodle dish which is now a popular street food dish across the globe, specifically in Asia. Chow mein is made in different ways with many different variations in different places, this one here is the quickest and easiest chowmein recipe, made under 30 minutes. Serve as a brunch or breakfast that kids would just love. You can also serve this as an evening snack or a side for an oriental dinner.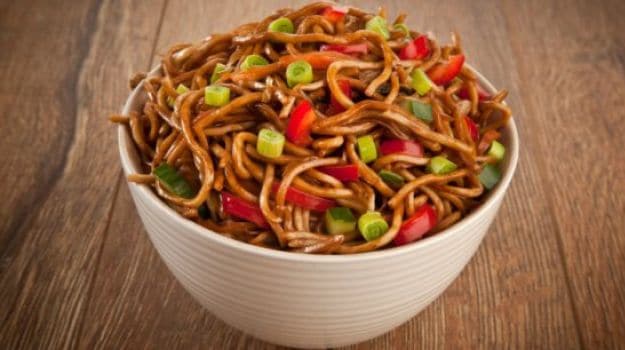 Loaded with veggies and spices, this recipe boasts of glossy noodles that makes this a perfect solution to hunger pangs.
A super delicious Indo-Chinese dish that will cater all your snack cravings and leave you wanting for more! This quick and easy dish is ideal for any occassion at home.


One of the most loved Chinese snack, here is the recipe of vegetarian spring rolls.


Next time you're hit with a craving, run into your kitchen instead of dialing in for home delivery. These recipes can be prepared in minutes and enjoyed in the comfort of your home.