Cinnamon Recipes: The distinct aromatic fragrance of cinnamon is one that can instantly teleport you to a bakery full of sweet puddings and baked goods, which we all must have relished through our childhood. Cinnamon is an aromatic condiment used as a flavouring agent in both sweet and savoury dishes across various cuisines. It is a spice that is obtained from the inner bark of several tree species of Cinnamomum and comes with a host of health benefits. Cinnamon (dalchini) is one of the first spices to be used in the ancient world and was brought into Egypt as early as 2000BC.


Cinnamon has a warm-sweet taste and fragrance that reflects its freshness and can instantly delight your senses. Nowadays we have cinnamon powder and sticks stocked in our kitchen cupboards since they have now become essential spices to most of our dishes. From spicing up the curries to make them a bit earthy to stirring a cinnamon stick in a cup of tea for its umpteen benefits and a fresh flavour, cinnamon is a go-to ingredient in various recipes.


Besides being a great ingredient, cinnamon boasts of countless health benefits. Loaded with antioxidants and antibiotic properties, cinnamon may work wonders when infused in water and consumed on a daily basis. Let's look at how cinnamon may help if consumed daily.
Health Benefits Of Cinnamon:
1. Help Heal Cough & Cold: Scratchy throat and running nose got you down? Soothe your cold and cough by just adding a hint of cinnamon in warm water with a drop of honey. To relieve congestion, one can also boil cinnamon sticks and inhale the released vapour for effective results. As per Ayurveda, cinnamon can also calm the vata and kapha doshas.


2. Cinnamon For Weight Loss: Cinnamon may help boost metabolism, which in turn is essential to your body if you are looking to lose some weight.


3. Boosts Immunity: Packed with antioxidants such as polyphenols and proanthocyanidins, cinnamon gives a boost to the immunity system. The antiviral, antibacterial and antifungal properties help in reducing the chances of various health problems like respiratory disorders, heart problems, etc.


4. Helps Healing Menstrual Cramps: According to a study in National Center For Biotechnology Information, women consuming cinnamon experienced lesser pain which lasted for a shorter duration. A cup of warm cinnamon water every day may help reduce the effects of menstrual cramps.


With all this and more, let's look at how you can include cinnamon in your daily diet. From scrumptious dalchini recipes like cinnamon rolls and pancakes to cinnamon cookies and muffins, we've got a list of delectable dishes that you can easily prepare at home and relish.
Here Are 5 Best Cinnamon Recipes To Try At Home
A warm and delicious cinnamon recipe to perfectly accompany a cup of tea, these cinnamon rolls can be easily made at home contrary to what you might think. In a little more than half an hour and with a few ingredients, you can relish these cinnamon rolls made with flour, sugar, butter, milk, baking powder and cinnamon.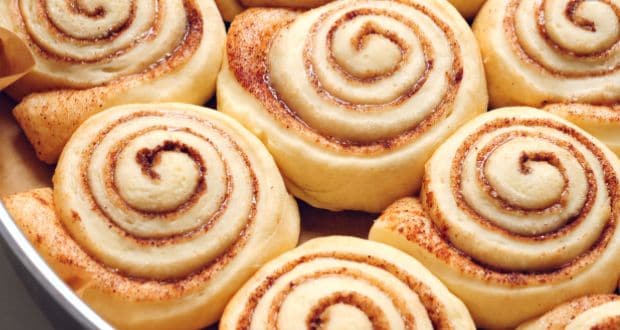 Cinnamon Recipes: Crisp on the outside, warm and soft on the inside.
A perfect one to make for breakfast, brunch or high tea! Apple cinnamon muffins come with a crumbly mix of flour, sugar, baking powder, orange zest and nutmeg combined with apple, yogurt and eggs, baked and served with a garnish of cinnamon-sugar mix.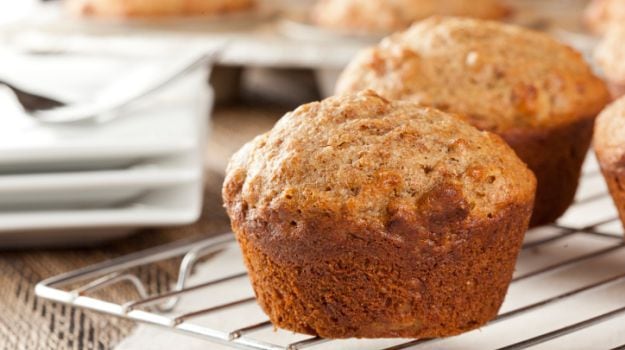 Dalchini Recipes: These muffins are great for breakfast on-the-go or as a mid-day snack.
An amazing cocktail for every occasion! Smoked cinnamon has whiskey and apple juice stirred well with cinnamon syrup and served with a cinnamon stick, smoked just right, in the glass filled with ice. This would be a great cocktail for your next house party.
Cinnamon Recipes: A refreshing cocktail for your next party.
A fun cinnamon recipe to bake with kids! These cookies come with a hint of cinnamon and are perfect to bake on festive occasions such as Christmas. Made with an interesting mix of buckwheat and bread flour, whipped with cream, soda, honey, glucose, sugar and butter, these are rolled out and made into beautiful shapes and baked to golden brown cookies.


(Also Read: 11 Best Christmas Cookies Recipes | Easy Cookies Recipe)
Cinnamon Recipes: These star cookies with a hint of cinnamon are an absolute favourite among the kids.
Packed with the goodness of oats, these pancakes are made with buttermilk stirred together with flour, baking powder, baking soda, cinnamon and salt along with honey or maple syrup. These are just perfect to prepare as a healthy breakfast option.
Healthy Cinnamon Recipes: Cinnamon oatmeal pancakes are the perfect solution for your hunger pangs.
With oodles of benefits and so many tasty cinnamon recipes to relish, we are sure you won't be able to resist including cinnamon in your daily diet. Try these recipes and let us know your favourite one in the comments section below.
About Aanchal MathurAanchal doesn't share food. A cake in her vicinity is sure to disappear in a record time of 10 seconds. Besides loading up on sugar, she loves bingeing on FRIENDS with a plate of momos. Most likely to find her soulmate on a food app.