Fried Chicken Recipes: Let's just agree already that chicken meals are the way to a non-vegetarian's heart. And when it is about fried chicken, can we ever say no? What is better than some freshly made, crispy, fried chicken to relish on? The crunchy crust of fried chicken that cracks on the first bite and burst into flavours of spices, lime and sauces that the juicy meat has been tossed into, is just heavenly! From outdoor picnics to game or movie nights with friends or a weekend special get-together with family, you can always find a reason to prepare a fried chicken meal at home.


Besides everything, many fried chicken recipes are super easy to prepare and require a few ingredients. With bone or without, dipping your hot and crispy fried chicken in a tantalising, smoky sauce is one of the simplest pleasures to rejoice. While we all have wolfed down delectable fried chicken wings or stir fried chicken in many restaurants, have you tried preparing the same dishes at home? Let's make it easier for you as we get you the best of fried recipes from kitchens around the world that you can try at home. The key to perfect fried chicken lies in the art of coating it in the right spices and then frying.
Before we get on to the recipes, let's look at some of the tips and tricks to cook the best fried chicken at home:
1. Heating The Oil Right: Before you dip the chicken pieces in the oil, test with a small portion of flour, if it sizzles, your oil is ready. The oil should be hot enough for the chicken to be crispy. If the oil is cold and you fry the chicken in it, it would turn out to be soggy and greasy fried chicken. Similarly, if you over-heat the oil, you will end up with under-cooked chicken. An oil with a high smoke point and neutral taste, like peanut or canola oil can be a good option for fried chicken.
2. Time To Fry: Don't fry the chicken immediately after coating. Let it sit for about ten minutes for the spices to settle or else the coating might fall apart in the oil.


3. Don't Overcrowd: Make sure to fry the equal-sized chicken pieces together so they cook evenly. Also try and give breathing space between the pieces by not putting too many together or they might stick with each other.


4. Utensils To Use: A heavy pan with deep and high sides is ideal for a fried chicken dish to cook since it would help in regulating the temperature of oil.


Now, that we know the dos and don'ts, let's find out the tantalising fried chicken recipes to prepare at the comfort of our homes and relish with friends and family.
Here are 7 Best Fried Chicken Recipes To Try At Home:
An oriental favourite, chilli chicken is one of the most popular dishes across various cuisines. Boneless chicken chunks coated and sautéed with garlic, chillies and salt, further cooked in chilli sauce, tomato puree, soy sauce and a hint of sugar. Topped with basil and stirred well, stir fried chilli chicken is a perfect snack option with mouth-watering sauces and spices that is loved by kids and adults alike.


(Also Read: 7 Best Chicken Snacks Recipes To Try At Home | Chicken Snacks Recipes)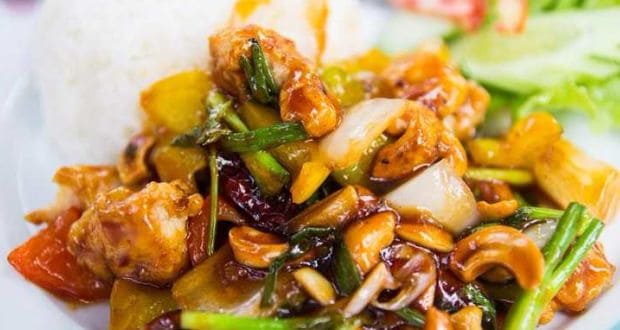 Fried Chicken Recipes: A quick and easy oriental style chicken recipe.
Get over your favourite restaurant and make the fried chicken right inside your home! Marinated in salt and pepper, chicken is coated in a myriad of spices consisting of salt, red chilli, garlic- ginger powder and onion powder along with oregano, chilli flakes, white pepper and basil with a final coating of egg. Deep-fried to perfection, this restaurant-style fried chicken recipe is perfect for a game night with friends.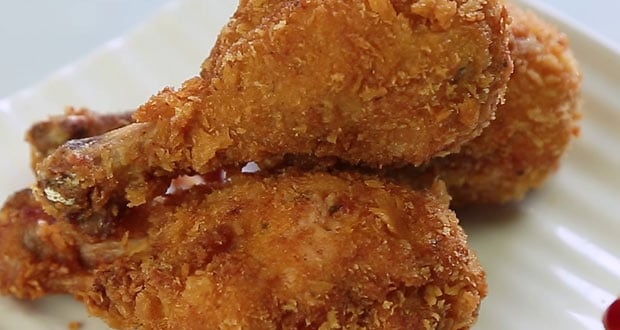 Fried Chicken Recipes: The fried chicken from that restaurant that you've been craving for can now be easily prepared at home.

Photo Credit: NDTV Beeps.
A rich fried chicken recipe full of garlic and chillies, inspired by the Spanish flavours. First poached then fried till crisp, cooked with garlic and finally tossed in chillies. Spanish fried chicken is then served with garlic mayo and a tangy tomato salsa that compliments the chicken.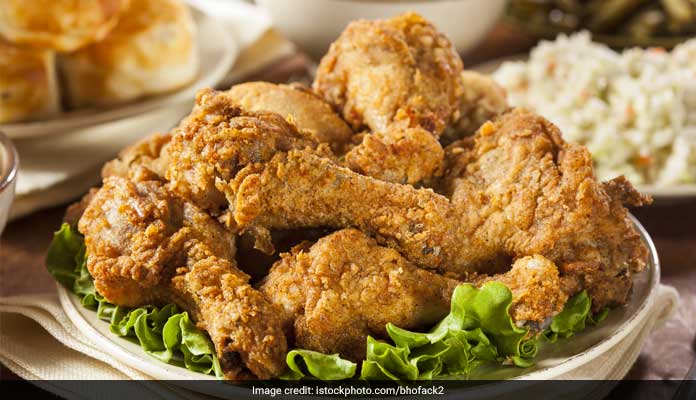 Fried Chicken Recipes: Chicken the way they like it in Spain, first poached and then fried crisp with garlic.
Packed with the goodness of oats, this fried chicken recipe is ideal as an appetiser along with a few drinks. Succulent chicken tenders coated with the goodness of ground oats, and deep fried to crunchy crisp, this appetising chicken dish can be best served with tomato ketchup as evening munchies. We bet your kids won't be able to have enough of these!


(Also Read: 11 Best Oatmeal Recipes | Easy Oatmeal Recipes)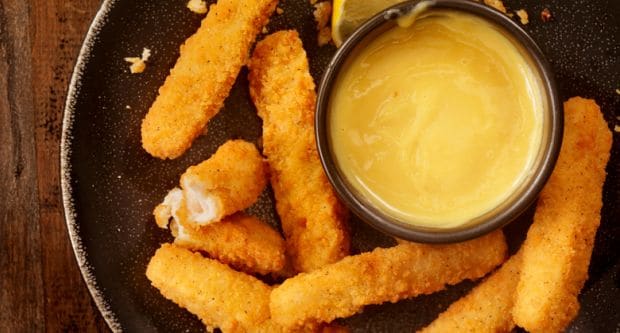 Fried Chicken Recipes:Tender chicken smeared with a bunch of spices and fried crisp.
Mandarin Chicken is a flavourful oriental chicken dish that can be a great dinner recipe for parties at home. It has sliced chicken breast marinated in a host of spices and sauces like garlic, green chilli, soya sauce, salt, and rice wine, deep fried to perfection. Sauteed further in a tantalising mix of onion, garlic and red chillies along with spicy sauces like oyster and soya, and chicken seasoning, bell pepper and shitake mushrooms. Easy and absolutely irresistible!
Fried Chicken Recipes: A Chinese chicken recipe with sliced chicken breast coated in a host of sauces and chillies.
Spicy, zesty, simple and quick, this fried chicken wings recipe is perfect for a movie or game night at home. Pair it with your favourite dip.
Nothing better than a fried chicken breast stuffed with a mouth-watering mix of quinoa, bell peppers, garlic, onion and cheese.
We all love juicy and succulent kebab recipes. Here we bring you a recipe with the taste of both street style chicken wings and authentic kebabs. Take a look.
This chicken masala recipe has a dry consistency and can also be eaten as a snack. However, if you want to turn it into a whole meal, pair this with roti/naan, steamed rice, some spiced onion rings and set yourself for an indulgent meal!
With these sizzling fried chicken recipes, you know what to do when you crave for one! Try these at home and let us know your favourite one in the comment section below!
About Aanchal MathurAanchal doesn't share food. A cake in her vicinity is sure to disappear in a record time of 10 seconds. Besides loading up on sugar, she loves bingeing on FRIENDS with a plate of momos. Most likely to find her soulmate on a food app.