Picnic Snacks: When you feel the warm, dry weather with a nip in the air, you know it is time to plan a picnic with friends and family. A meal in the park over the weekend with the sun shining bright on you and winds blowing in the hair is way better than a boring meal at your dining table. Fun games with family and friends amidst some savoury picnic snacks sounds like the perfect weekend plan. I remember as a kid, when the trend of pubs and luxury restaurants were not as popular and were not the sole meaning of going out. My family used to plan many weekend outings to some or the other park or forts for a fun picnic. It could be as simple as planning it over our terrace or going around at the popular India Gate circle. We would come up with exciting ideas, work out the nuances of the plan and, of course, decide on the picnic menu.


Whether it's your kid's school picnic, a potluck with your friends or a Sunday family picnic, food is always of prime importance. Kids would often get excited about each other's tiffin and your friends would be competing about who gets the most delicious snack to the table!


With the changing times, the concept of outdoor feasting has taken a tour too. From sandwiches, fries and cutlets we have moved on to elaborative, inventive yet quick and easy picnic snacks that are loved by kids and adults, alike; for example, unique egg recipes, chicken salads and Stromboli - the list is simply delicious and endless.
Here's A List Of 9 Best Picnic Recipes That You Can Prepare At Home For Your Next Picnic:
The name itself screams how perfect these would be as picnic snacks! Deep-fried, crispy and crunchy eggs stuffed with cheese, ham and onions along with a myriad of spices and chillies. Serve with chutney of your choice and the kids would absolutely love it!


(Also Read: 11 Best Egg Recipes for Dinner | Top Egg Recipes | Top Dinner Recipes)
Deep-fried eggs stuffed with ham, cheese and onion. These won't disappoint you!
A type of turnover (a type of baked, stuffed pastry) originating in the United States, packed with mozzarella cheese, cold cut Italian meats or veggies and tantalising tomato sauce, Stromboli is a flavourful picnic snack that is handy to eat and easy to bake. While it is usually stuffed with Italian meat, you can also make a vegetarian Stromboli by stuffing your choice of vegetables.
Stromboli is known to have originated in United States.
I think there's no way we are getting over with the tiny, little miniature cakes wrapped in vibrant paper cups that has taken over the world. Topped with a thick, smooth and creamy frosting and adorned with colourful sprinklers, aren't just a treat to eyes but immensely satisfying to bake and devour. Loved by kids, cupcakes are ideal dessert snack to prepare for a picnic.
Delectable cupcakes for all occasions!
Just four ingredients and about 20 minutes, you can prepare the most-loved snack by kids! Mac and cheese or macaroni and cheese, is a complete comfort food for not just kids but all of us. The cheesy delight is easy and quick to make and yet you can experiment a lot. You may add different cheeses or use any type of pasta but mac and cheese wouldn't disappoint ever! Ideal for picnic and tiffins, your kids would always rejoice.


(Also Read: 11 Best Vegetarian Pasta Recipes | Easy Vegetarian Pasta Recipes)
With just a few ingredients and a little more than ten minutes you will be having the best cheese dish!
Garlic makes everything all the more better! Garlic bread is another favourite food that no one can ever resist! It works wonders as an accompaniment to pasta. There's no denying the fact that one bite of garlic bread can make you order two more baskets of the same. There can be many variations to choose from - cheesy, pickled, bruschetta or baked. Here is a healthy multi grain garlic bread with just four ingredients that can be prepared in just 20 minutes. Perfect picnic snack to munch on!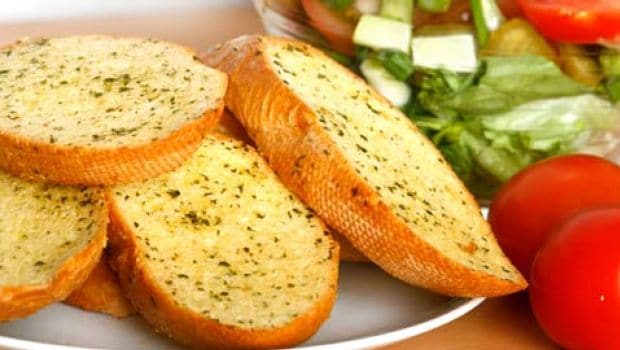 A top favorite munch, oven toasted multi-grain bread lathered with a garlic and butter.
Easy, delicious and a life saviour during the midnight hunger pangs, all of us just love sandwiches. Sandwiches have been the part and parcel of our lives since childhood and the staple on family picnics and road trips. Here is a chicken sandwich recipe with just a few ingredients and cn be prepared in less than an hour.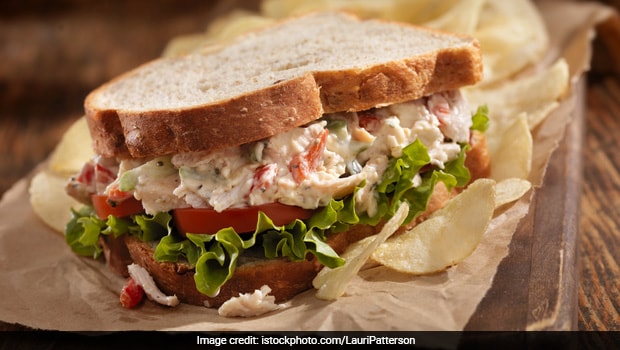 A delicious mix of mayonnaise, chicken, pepper and some veggies spread on the bread, all done at home in no time!
A flavourful bread recipe, packed with spices and goodness of chana, bread chana basket is an interesting snack recipe, which is ideal to serve for snacks. With the tang of chilli powder, chana masala along with other spices cooked with tomatoes, onions, ginger and garlic paste, bread chana basket is a perfect finger food to pack for a picnic.
Bread chana chaat is a simple, delicious and healthy recipe for kids and adults.
Salads never fail to surprise us! It is an all-time, all-season dish that is sure to refresh everyone. Crunchy, light, refreshing and bustling with colours, salads are perfect on all occasions. Here is a chicken minced salad packed with proteins and a host of veggies like carrots and cabbage along with delicious sauces. Served in little tarts, this salad would be the ultimate crowd pleaser!
Perfect little munchies for a picnic menu!
Finish off your picnic meal with a scrumptious, fruity dessert! Luscious and creamy, custards are simple yet satisfying to the core. It does not require extravagant plating or exquisite ingredients yet would be extremely satiating. With the goodness of fruits, milk and custard powder, dig into this sinful dessert post meal!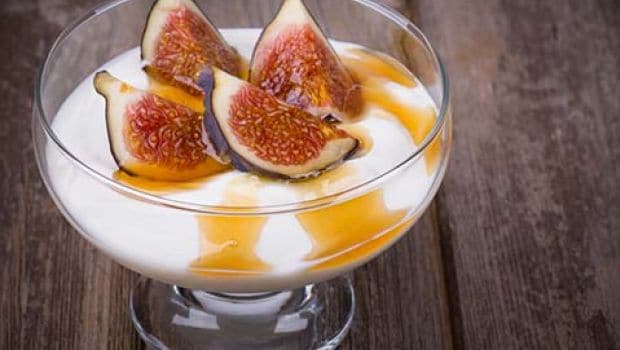 Fruit custard is a great summer option for dessert.
With the best of picnic snacks right at your fingertips here, planning the menu wouldn't be a hassle anymore. Try these and let us know your favourite one in the comment section below.
About Aanchal MathurAanchal doesn't share food. A cake in her vicinity is sure to disappear in a record time of 10 seconds. Besides loading up on sugar, she loves bingeing on FRIENDS with a plate of momos. Most likely to find her soulmate on a food app.