Ginger Recipes: We all must have heard our parents and grandparents suggesting ginger tea or ginger water for all our health woes. From an upset tummy to cold and flu and what not, ginger time and again has proved to be an extremely beneficial herb. Native to India and China, ginger is a perennial herb known as Zingiber officinale and is actually a stem that grows underground in tuberous joints. The stem is known as the rhizome is actually what is most commonly used as the spice and referred to as the ginger root.
Ginger Health Benefits
Packed with umpteen medicinal properties, ginger's healing properties have been adopted across various countries. Brimming with various essential nutrients like potassium, manganese, copper and magnesium, ginger is a nutritious herb that is also versatile and can be added to many dishes for a healthy yet flavourful touch. Let's look at the health benefits of including ginger in your daily diet:
Aides Digestion: Ginger is known to work wonders for digestive health. According to the book, Healing Foods by DK Publishing House, "ginger hastens the movement of food through the gastrointestinal tract and helps in reducing bloating and cramps. It also helps in awakening the taste buds and get the digestive juices flowing."
Remedy For Cold: Ginger is one of the best remedies to fight cold and flu. The anti-inflammatory shaogals and gingerols in ginger root help relieve common cold. A steaming hot cup of adrak ki chai or ginger water works like nothing else for a sorer throat or streaming nose.
May Helps Lower the Cholesterol: According to experts, ginger is also linked to lower level of Low Density Lipoproteins (or bad cholesterol), which leads to increased risk of heart diseases. Adding ginger to your daily diet may help in lowering the bad cholesterol.
Eases Joint Pains: The high anti-inflammatory properties present in ginger can help easing joint pain to a great extent. As per Dr. Ashutosh Gautam, "it can be used in food, as medicine, dry powder or fresh root slices."
(Also Read: Kitchen Hacks: 3 Easy Ways Of Increasing The Shelf-Life Of Fresh Ginger Roots)
Besides having numerous health benefits, ginger has also been used in the culinary fare for way too long because of many flavourful benefits it has. Dry ginger powder is a very common spice used in many curries and stews and the evergreen masala chai, which is great for common cold and sore throat. From refreshing ginger beverages to tangy adrak achaar, there is a host of ginger recipe that are easy to prepare at home.
Here Are 9 Best Ginger Recipes To Try At Home:
A classic ginger beverage, ginger ale is a simple recipe of carbonated water sweetened and flavoured with ginger. It is one of the easiest soda recipes to prepare in the summer heat. With the goodness of mint, lemon and ginger mixed together and topped with soda, this beverage is perfect to prepare for parties at home. It can be used as the base for many alcoholic and non-alcoholic drinks.
Ginger (aadrak) Recipes: The freshness of mint juice, lemon juice and ginger are sure to beat the summer blues.​
A delicious dinner recipe, ginger chicken has stir fried chicken mixed with a host of spices and herbs along with a tomato-milk sauce and topped with julienne ginger cooked until thick. It is a mouth-watering chicken-ginger recipe to prepare quick and easy at home for a dinner party.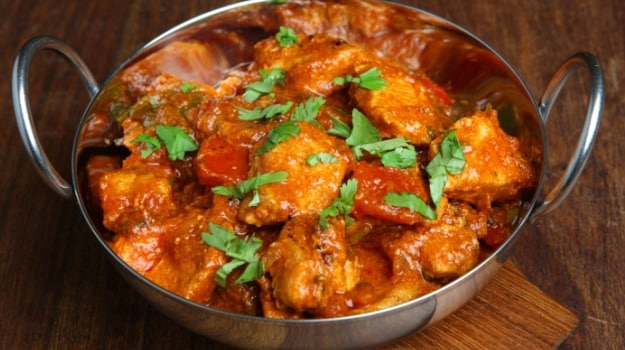 Ginger (adrak) Recipes: Chicken cooked in simple and mild flavors with an extra ginger punch.
Indians have had a long love affair with tangy achaars and accompaniments. A meal is always incomplete without the generous serving of pickle on the table. Here is a tangy ginger pickle recipe made with four basic ingredients and in just about an hour. Julienne ginger shaken with vinegar, salt and lemon juice in a jar, made into a tantalising accompaniment to be relished with sabzi and parathas.


(Also Read: 11 Best Pickle Recipes | Easy Pickle Recipes)
Ginger (adrak) Recipes: This adrak ka achaar is super easy and quick. Very popular during the festival of Navratras.​
Another accompaniment that Indians swear by for every meal is chutney. From classic mint chutney to coconut, there is no end to the variety that we have and how we have churned out lip-smacking chutneys from various ingredients. Here is a coconut ginger chutney recipe to go with your next meal. Packed with green chillies, tamarind, coconut and ginger, this chutney recipe can surely dazzle a dull dish.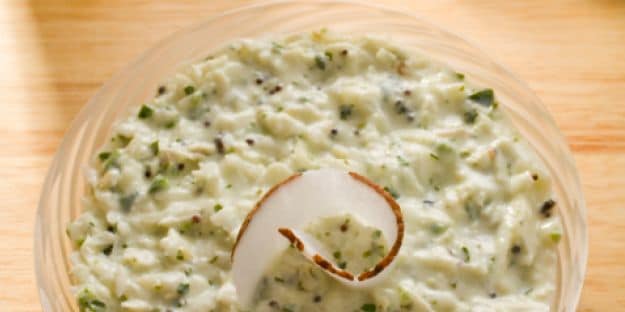 Ginger (adrak) Recipes: A zingy coconut chutney with tamarind, ginger and chillies​.
Perfect tea-time munchies, ginger cookies are just the right accompaniment to your cup of evening tea. Sweet and crispy, this cookie recipe is packed with ginger and honey made completely eggless and baked to perfection.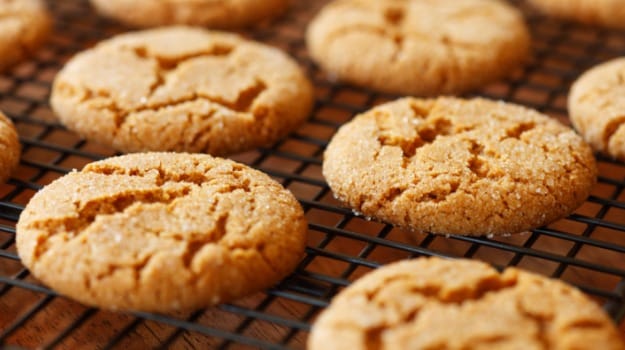 Ginger (adrak) Recipes: Ginger cookies can be made with just a few ingredients and some simple steps, all in just less than hour.​
Quench your thirst with this refreshing and healthy almond, ginger and custard apple smoothie. It is an instant, fresh and fruity treat that will enhance your taste buds.
A tantalising chutney from the Andhra region, this ginger-based pachadi is a perfect accompaniment to all your meals!
A flavourful and aromatic mutton curry made with a blend of masalas, ginger, onions, lemon and yogurt. The use of ginger gives this mutton curry a unique and earthy flavour.
A light and easy soup to prepare at home, carrot ginger soup is packed with all things healthy and nutritious. Garnish with chopped fresh thyme and serve hot!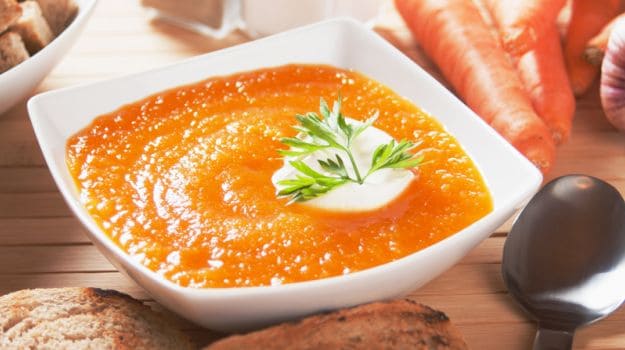 With multiple benefits and a versatile nature, it's time to include ginger in your daily diet with these delightful ginger recipes. Let us know your favourite one in the comment section below.
About Aanchal MathurAanchal doesn't share food. A cake in her vicinity is sure to disappear in a record time of 10 seconds. Besides loading up on sugar, she loves bingeing on FRIENDS with a plate of momos. Most likely to find her soulmate on a food app.