Khoya Recipes | Mawa Recipes: Being a true-blue dessert fanatic, traditional Indian sweets have been my weakness since childhood. Decadent khoya-stuffed sweets and snacks are never enough on the plate. The melt in the mouth khoya barfi, aromatic gajar ka halwa or the Holi special gujiyas are a huge part of our childhood. The earliest memory of Indian sweets I have is of when my mother used to prepare khoya barfis at home for 'bhog' as an offering to the deities or when in winters she spoilt us with delightful gajar ka halwa, both packed with the wonderful ingredient, khoya.


Indian sweets aren't just about the sweetness; it is also about the delicate mix of nuts, milk and ghee that churn out the irresistible flavours. These flavours are actually what khoya is all about, a magic ingredients that can turn around not just desserts but even savouries. Also known as mawa, khoya is the ultimate, solid, thickened milk used extensively in preparing a variety of dishes not only in India but across Pakistan, Nepal, Bangladesh and Sri Lanka.
How To Make Khoya (Mawa) At Home
Since khoya is easily available in the market, you can always use the store-bought one, but wouldn't it is safer to prepare it all by yourself at home to avoid the chances of consuming adulterated store-bought khoya? Making khoya at home is a fuss-free and extremely easy since all you need is full cream milk and a wok.
Pour milk in the wok, simmer it on low flame until it is thickened and starts to collect into a solid mass. Keep stirring all this while and you'll be done before you even realise! Now, that you've mastered the art of preparing khoya at home, let's unleash those culinary skills and look at the many tempting khoya recipes to prepare at home.
9 Best Khoya Recipes To Prepare At Home:
A Holi special treat, gujiyas are sweet, deep-fried dumplings made with flour and stuffed with a delightful mix of khoya and dry fruits. You can prepare this mouth-watering sweet at home during the 'festival of colours' within an hour. Many household also dip the fried gujiyas in sugar syrup since there is no added sugar in the stuffing.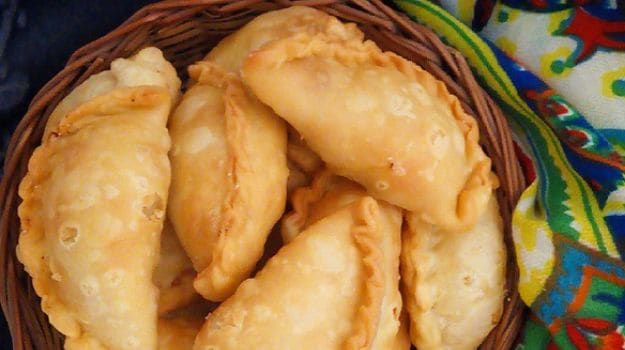 A must have during the festive season of Holi.
Khoya works equally well in curries and savoury snacks as it does with sweets and this recipe of khoya paneer would prove this perfectly! A perfect blend of cashew nut, paneer chunks, khoya (mawa), chillies and curd, khoya paneer is a luscious, creamy curry dish that can be paired perfectly with butter naan.


(Also Read: Khoya versus Chenna: Do You Know What Differentiates the Two?)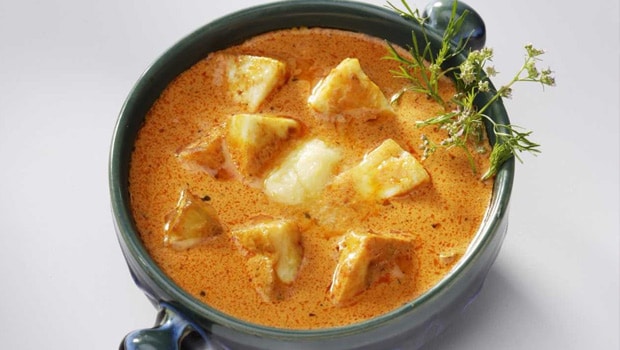 Serve this creamy, rich curry with fresh home made naan or even enjoy with some zeera rice and salad.
Packed with the goodness of pistachios, figs and almonds, mawa anjeer roll perfectly combines the flavour of mawa, saffron and mango pulp with the nuts. A tricolour treat, this Indian dessert looks as delicious as it tastes and you can prepare on festivities and special occasions at home in about an hour. Yes, it is super easy and super quick!
A delicious Indian dessert which tastes even better than it looks.
A winter favourite dessert, gajar ka halwa is a sweet treat that none of can ever say no to! The delicious blend of carrots, mawa, sugar and a host of dry fruits cooked in desi ghee gives out an aromatic treat which is hard to resist. Gajar ka halwa is a delightful treat to relish in winters post-dinner with family and friends.
Staple winter dessert, gajar ka halwa is loved by kids and adults alike.
Crisp outside, soft and simply melt-in-the-mouth inside! Khoya stuffed matar ki tikki is a great combination of flavours that varies from tangy pea stuffing to a sweet khoya and dates filling. These shallow fried tikkis when served with tangy chutney makes for a great tea-time snack to relish in the evening.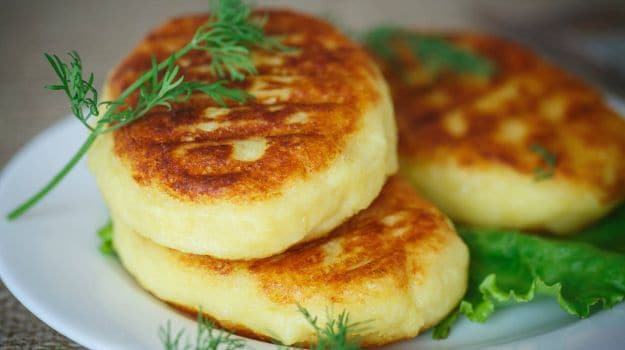 Balance the flavors with a tangy pea tikki stuffed with a sweet khoya and date filling.
A unique paratha recipe to try for a feast at home. Khoya khurchan paratha is a sweet delight with a generous stuffing of khoya, saffron, sugar, cardamom and more.
Perfect snacks to ring in the celebration of country's biggest day, these paneer seekhs soaked in the tricolour are a delight to relish.
Green peas cooked with khoya, tomatoes and spices. This khoya matar can be made in just under 30 minutes and is an ideal dish to make for lunch or dinner.
A unique paratha recipe to try for a feast at home. Khoya khurchan paratha is a sweet delight with a generous stuffing of khoya, saffron, sugar, cardamom and more.
Try these mawa (khoya) recipes at home to prepare decadent Indian sweets and snacks fresh in the kitchen and let us know your favourite ones in the comment section.
About Aanchal MathurAanchal doesn't share food. A cake in her vicinity is sure to disappear in a record time of 10 seconds. Besides loading up on sugar, she loves bingeing on FRIENDS with a plate of momos. Most likely to find her soulmate on a food app.