There is a reason why Indians have an undying love for desserts. Indian sweets are decadent, doused in sugar and hard to resist. It is not only the sweetness that satisfies our sweet tooth but an intricate meshing of nuts and flavours rendered by items like pure desi ghee, rose petals, saffron and nuts that makes them so hard to resist. Talking of Indian desserts, chenna and khoya are a couple of ingredients that pervade the Indian dessert repertoire; most Indian sweet preparations are either cooked using chenna or the melt-in-your-mouth khoya, but do you know what differentiates one from the other? Let us find out.
Both variants are derived from dairy. All you need is full cream milk to arrive at freshly made khoya and chenna, just the treatment of milk differs during the process involved in procuring the two. "Milk can be thickened to various degrees by boiling down. Each product has its special use. The stages noted by Keladi Basavaraja in the Shivatattvaratnakara (AD 1700) are panapaka (to half), lehyapaka (to one-third), ghutipaka (to one-sixth) and shakarpaka (to one-eighth). The last stage gives khoya or mava, a base for sweetmeats," notes food historian and critic K.T Achaya in his book, A Historical Dictionary of Indian Food.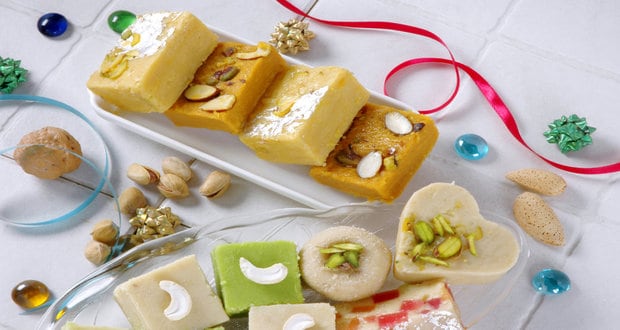 Khoya is the ultimate thickened milk and is known to have received lot of mentioning in early Bengali literature associated with cooking sweets and desserts. "The precipitation of milk with slightly acidic whey yields solids in the form of chenna, the base of innumerable sweatmeats," writes Mr. Achaya.
Simply put, both chenna and khoya are milk derivatives, procured by treating milk differently. While obtaining khoya is a laborious process of boiling milk till it is reduced to one-eighth of its consistency and begins to yield a solidified matter, chenna on the other hand requires milk to curdle with the help of a souring, acidic agent (preferably lemon juice). As the boiled milk meets an acidic agent and is boiled, whey begins to separate from chunks of curdled milk which is then accumulated and stored as chenna.
Making chenna or khoya at home is an extremely easy and fuss-free process; however the practice of making chenna or paneer at home is fairly more common as people often end up using curdled milk for the purpose rather than discarding it. Interestingly, chenna and khoya are both used in creating a range of sweet delicacies; these are also fried to arrive at other lipsmacking preparations. Chenna on the other hand, when solidified further, becomes paneer and is also widely used in creating an array of savoury preparations including some of the most loved Indian curries.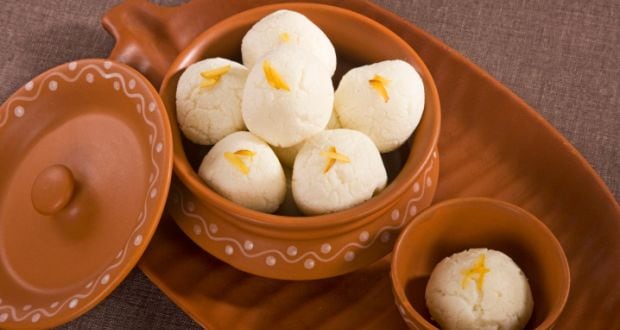 How to Make Khoya from Scratch
Take full cream milk and bring it milk to boil. Let it simmer on low flame while stirring. Allow milk to thicken and collect into a solid mass. You're done. Try these recipes to get cooking with freshly made khoya:
Khoye ki barfi - one of the most loved of all Indian desserts. Easy to make and extremely fuss-free!
Khoya stuffed matar tikki - Khoya when used in savoury delicacies renders a distinct silken texture to the dish. Try this tea-time snacks loaded with the goodness of khoya and green peas.
How to Make Chenna at Home
Take lemon juice and mix with warm water. Bring milk to boil and let it cool. Mix lemon juice water in milk and keep stirring, milk will begin to curdle leaving behind greenish liquid. Keep stirring until the liquid is clear and curdled milk is completely separate, you can perform the process while keeping the mix on low flame. Once milk has curdled completely, strain the liquid and wrap the remnants in a muslin cloth. Squeeze out the extra liquid after running it under fresh water to get rid of any smell or flavour of lemon juice. Some people let chenna hang in muslin cloth for some hours before finally taking it out. Press the final product gently to avoid any lump formation, use as soon as possible without refrigerating as it may lose its pillowy texture and turn solid to become paneer.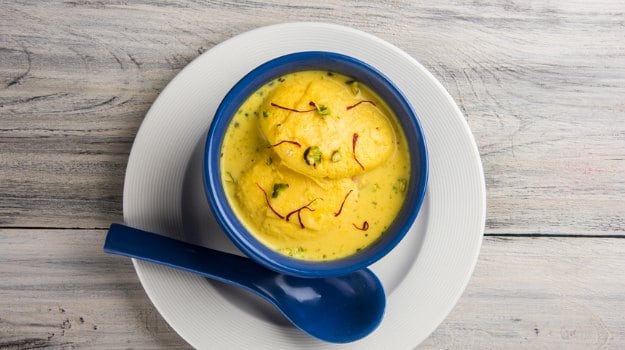 Try these recipes to get cooking with freshly made chenna:
Rasmalai - a dessert so ambrosial, you won't be able to stop at one.
Rasgulla - the pillowy texture of this classic Indian dessert will linger in your senses for a long time.