If you are looking for texture in your sald without an overpowering flavour then this sun-kissed yellow, crunchy and crispy baby corn is the answer to your quest and also one of the season's most prized possessions. It goes well with many vegetables, can be cooked easily and can also eaten raw. Sometimes known as 'candle corn', it's harvested while the stalks are very small and immature. It tastes a bit like regular corn but is lighter and much softer.
Thailand is one of the biggest producers of baby corn which is why it's used generously in Asian cooking. India also produces a lot of its baby corn but its commercial value still seems to tilt towards the higher side. There are special varieties of corn that have been developed specifically to produce more ears per stalk, making baby corn easier to harvest but the vegetables need to be harvested by hand which needs a lot of manual labour. The most common types of corn can produce baby corn and so some farms use the same stalk to harvest baby corn and regular corn later on.
Corn is considered a starchy vegetable because of its carbohydrate content, but baby corn has the make-up of a non-starchy one. It has several health benefits and can keep your appetite in check. It's rich in proteins, vitamins, iron and phosphorus and a great source of fiber.
Baby corn is a good choice for those trying to stay fit which is why baby corn soup and a simple, mildly spiced stir fry are recommended. It's also rich in Vitamin C, E and antioxidants which work wonders for the hair and skin. Pregnant women are also advised to eat this vegetable as it's a rich source of folic acid which is important during pregnancy. Baby corn also controls cholesterol and anaemia.
Baby corn is used in Asian salads, stir fry vegetables, Indian curries and Chinese Manchurian. Whether stirred or fried, baked or steamed, baby corn can turn your everyday meal around. Here are 7 quick, easy and no-fuss recipes that will make your meal a happier one.
Baby Corn Bezule with Peanut Chutney - Recipe by Chef Karan Suri
Baby corn marinated in Indian spices, coated in rice flour and besan and then fried to perfection.
Baby Corn Masala - Recipe by Chef Niru Gupta
Tomatoes, onion, coriander seeds, ginger and a handful of spices cooked with baby corn desi style. It's enjoyed best with steamed rice or plain roti.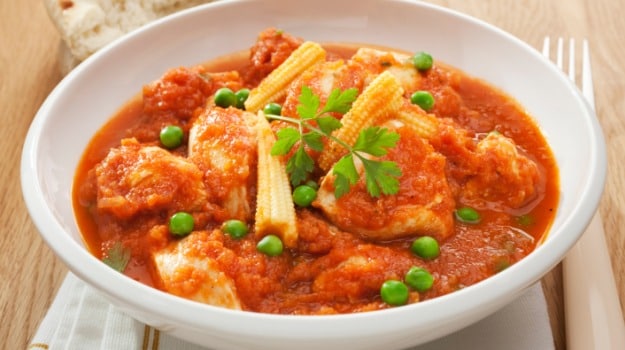 Baby Corn Fritters - Recipe by Chef Vicky Ratnani
Baby corn coated in a light salt and pepper batter, fried crisp and served with fried fish.
Baby Corn Manchurian - Recipe by Chef Niru Gupta
In the mood for some Chinese? Try this delicious baby corn Manchurian. Fried baby corn laced with a tomato and vinegar sauce.
Okra with Baby Corn - Recipe by Chef Roopa Gulati
If you're looking to get creative with baby corn then this is your chance. This 25 minute recipe is easy and downright brilliant. Baby corn cooked with okra, three types of seeds: onion, mustard and fennel and a range of zealous spices.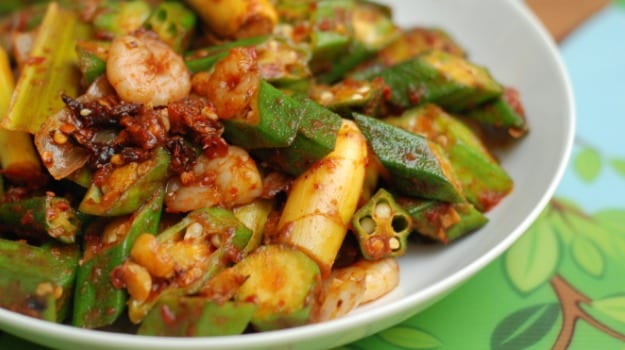 Baby corn soup - Recipe by Chef Niru Gupta
Please your taste buds with a healthy bowl of steamy and well textured soup cooked with baby corn and a few other seasonal vegetables.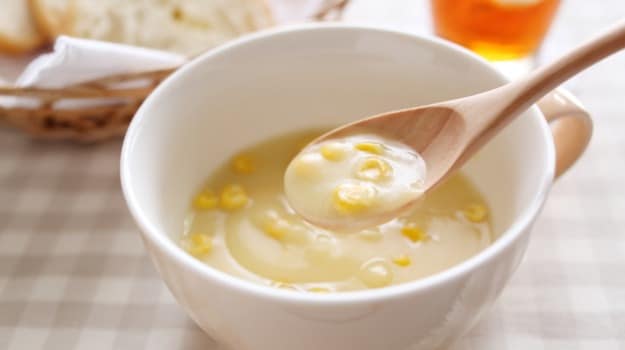 Baby Corn Pakoda - Recipe by Aditya Bal
Baby corns coated in masala then dipped in a gram flour batter and deep fried till golden.