What is the first thing that comes to mind when someone discusses South Indian curries? Is it the famous Chettinad chicken, Kozhi curry, Malabar curry, or Hyderabadi haleem? Well, there are several South Indian delicacies that we just can't get enough of. The combination of sweet, tangy, and spicy flavours demonstrates how versatile South Indian cuisine is. Most people, however, believe that South Indian cuisine is primarily meant for non-vegetarian food lovers. We agree that non-vegetarian curries abound in South Indian cuisine. But that's not completely true, there are many delicious vegetarian curries and they are just as tasty as their non-vegetarian counterparts. If you are a vegetarian looking for some delectable options for curries, here are some recipes for South Indian vegetarian curries that you can easily make at home. These veg curries are simple to make and really tasty. You may serve them with rice or parotta and surprise your family!


Also Read: 19 Best South Indian Breakfast Recipes | Easy South Indian Breakfast Recipes
Here Are 7 Delicious Veg South Indian Curries You Must Try
1. Avial Curry
Avial, also known as Aviyal in Kerala, is a traditional south Indian dish. It's a mixed vegetable curry with a creamy white sauce prepared from curd and coconut milk. The vegetables involved while preparing this recipe are drumstick, chopped pumpkin, ash gourd, beans, yam (jhimikand), tindora and carrots. Click here for Avial Curry recipe. Click here for Avial Curry recipe.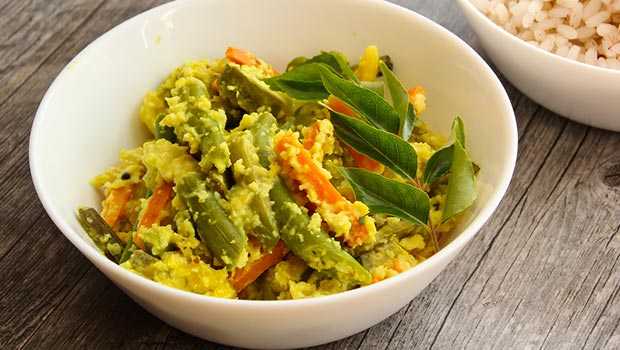 2. Peerkangai Kootu
Tamil Nadu cuisine is vast. From bread to side dishes, curries and more, you have options galore to pick and choose from. Even though the spread is loaded, nothing ever appears extra or "too much." Peerkangai Kootu is one such Tamil Nadu dish that we absolutely adore. It is a protein-rich veg gravy made with ridge gourd, moong dal, and shredded coconut. Click here for Peerkangai Kootu recipe.
3. Aloo Kurma
For those who are unfamiliar, aloo kurma is simply a curry made with potatoes (of course) and a flavourful gravy. This comforting Potato Kurma is elevated to a whole new level when served with Pulao or Biryani. This kurma dish is influenced by Andhra and Tamil cuisines. It is ideal for an easy and quick lunch. All you need are a few common ingredients from your pantry. Some examples are aloo, spices, and oil. To know the complete Aloo Kurma recipe, click here.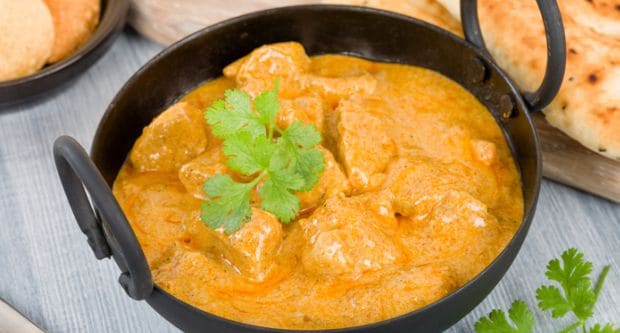 4. Khatkhate
Following that, we have a delectable Konkani-style veg curry for you. Khatkhati is a delicious winter dish made with coconut, toor dal, veggies, and tirphal. It needs no oil at all, which is the cherry on top. Click here for Khatkhate recipe.
5. South Indian-Style Okra
South Indian-style okra, a dish made with ladyfingers, coconut, and a few spices, is ideal for a light lunch when served with chapati. You may even pack this okra meal for tiffin because this quick and simple bhindi recipe can be made in just a matter of minutes. Click here for South Indian-Style Okra recipe.
6. Kadala Curry
This Malabar dish is made with black chana and an assortment of spices. Other ingredients needed for the dish include classic Keralite spices like coriander and mustard seeds. Grated coconut and curry leaves are also added to enhance the flavours of the curry. Click here for Kadala Curry recipe.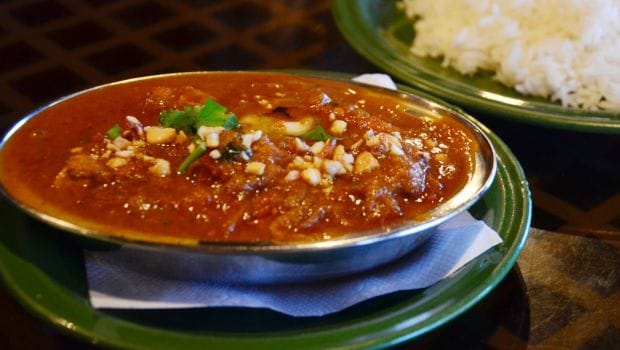 7. Beans Poriyal
Poriyal is a famous South Indian sabzi that is made by sautéing vegetables with South Indian spices. This vegetable is known as poriyal in Tamil, palya in Kannada, vepudu in Telugu, and mezhukkupuratti in Malayalam. It can be created using a variety of vegetables, including spinach, cabbage, carrots, and now even beans! This simple sabzi is a staple dish among South Indians. If you need a quick lunch or dinner, poriyal is a wonderful option that will be ready in no time. Click here for the Beans Poriyal


Also Read: 15 Best South Indian Recipes | Easy South Indian Recipes


Try out these South Indian veg curry recipes and let us know how you all liked them in the comments below.