Avial Recipes- While the summer heat might be out to get you it brings with it a range of beautiful vegetables. You've got potatoes, carrots, drumsticks, yard long beans, ash gourd, pumpkin and an endless list of garden fresh veggies. So you've got not one but many reasons to cook this pretty delicious summer.An ideal dish for the season would be the Keralite favourite, Avial. Avial or aviyal is a delicious mix of vegetables in a light, delicately spiced yogurt gravy.It's roots can be traced back to Kerala but it is also found to be popular in Tamil Nadu and some parts of Karnataka. It was initially born out of a need to create something tasty with leftover vegetables but is now a regular feature during festivities, weddings and all other kind of celebrations down South. While the preparation might seem easy at sight, it is important to get the right balance of colour and that pronounced coconut flavour.

We've put together our popular Avial recipes, each with its unique combination of ingredients, preparation time and cooking techniques. These four best Avial recipes are high on taste and nutritional value and we hope you enjoy them.
This delectable dish uses potato, carrots, raw banana, drumstick, beans and a small piece of raw mango. It's served on a bed of Kerala rice that you'd want to dig into right away!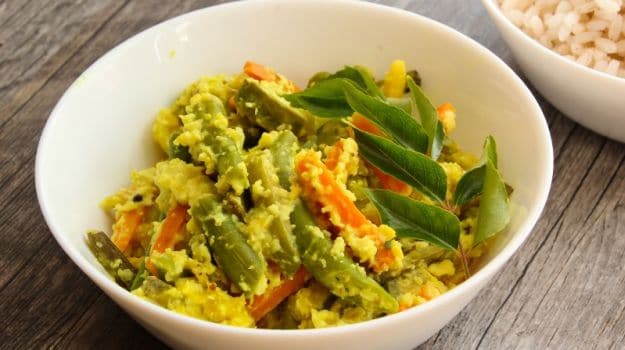 A delectable combination of veggies, this avial recipe is a must have for lunch.
Perfectly chopped pieces of drumsticks, yams, carrots, pumpkin and beans cooked with curd, coconut and varied seasonings. This one goes brilliantly with sambhar and is an absolute delight for any vegetarian feast.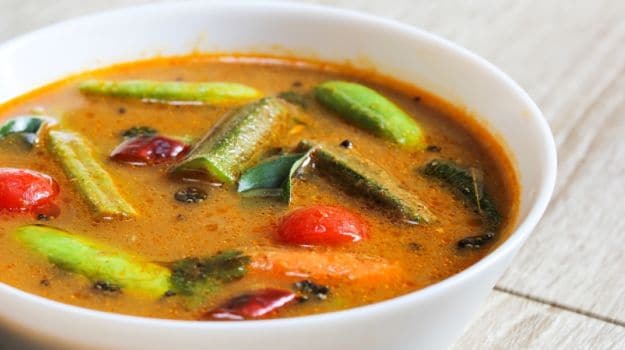 A delicious avial curry that you can prepare to celebrate Onam and other festivals.
Raw bananas, drumsticks, ash gourd, yam, pumpkin and beans cooked in a rich and smooth curry.
A short preparation time of 25 minutes and vegetables cooked in a smooth coconut paste makes this dish a complete winner.