Crispy fried, boiled or curried, how would you like to have those luscious lotus roots? Kamal Kakadi or lotus stem is one of my favourite foods. I personally like to cook them Indian-style or munch on the deep-fried ones. I still remember how my diet conscious sister was craving honey chili potatoes and we replaced the potatoes with lotus stems. What we got turned out to be a real mouth-watering treat. Lotus stems or lotus roots are widely used in Asian cuisines and are known to be a good source of dietary fiber, phytonutrients and other essential vitamins and minerals. They're also super low on calories and saturated fat. Every 100 grams of cooked lotus stem has just 75 calories. You can easily incorporate them in your daily cooking. They can be boiled, fried, added into salads or even eaten raw. Lotus stems can also be dried and ground into flour which can be a good option to other types of flour.
Nutritionists have long vouched for the health benefits of lotus stems. They are known to be an excellent source of vitamin C that is essential for protecting the body against diseases. They are also rich in B Vitamins, copper, iron, zinc, calcium, magnesium, and manganese. The fibre present in them helps in reducing cholesterol levels when coupled with slow digesting complex carbohydrates. They're inherently rich in sodium and potassium: Sodium gives them their sweet taste while potassium combats the ill-effects of sodium by regulating heart rate and blood pressure. Try these interesting lotus stem recipes like Fish Curry With Lotus Stems, Bhuni Hui Kamal Kakadi, Nadroo Yakhni, Lotus Stem and Potato and Haak and Nadur and impress your guests.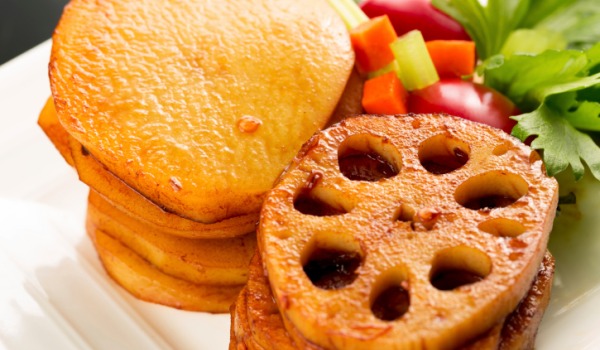 The fibre present in lotus stem helps in reducing cholesterol levels when coupled with slow digesting complex carbohydrates.
There you have it, an opportunity to experiment with a versatile vegetable and cook something sensational. After knowing about all its health benefits, you now have no excuses left for not using it in your daily menu. Wondering how to use it? Here, we have our best Indian recipes spread right in front of you.
Here Are 6 Best Lotus Stem Recipes For You To Try:

Tender fish pieces and lotus stems bathe and simmer in a rich Kashmiri gravy incorporating hot spices, gheeand kokum.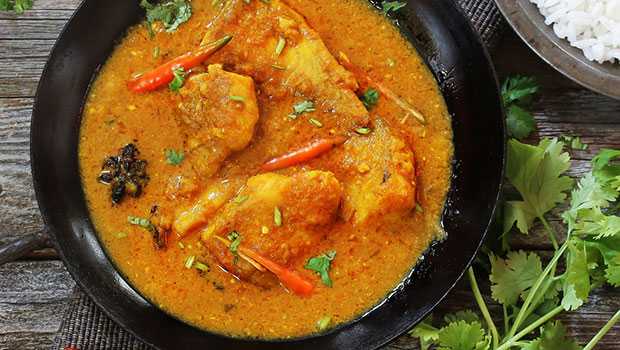 This lotus stem recipe can be your main course lunch recipe.
A fiery blend of desi masalas and beautiful lotus stems simmering in it is a real delight! Experience this culinary brilliance straight from Niru Gupta's cookbook.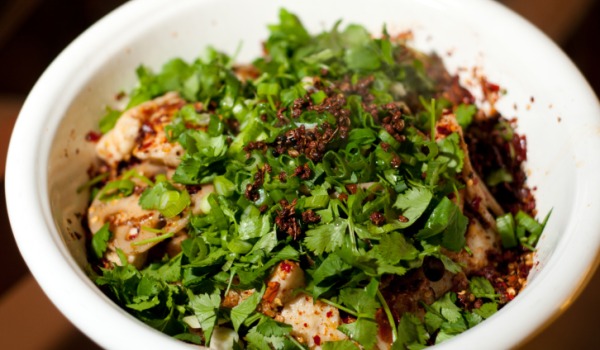 Looking for a yummy yet healthy evening snack for your kids? Try this lotus stem recipe and you are sorted.
Another traditional delight straight from the land of valleys. Lotus stems are cooked with mild spices and a generous helping of yogurt, rendering the dish a special creamy texture.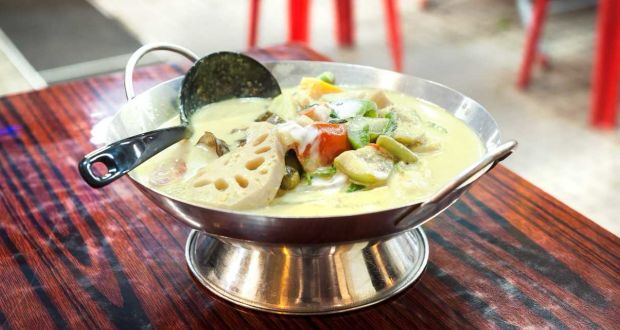 Not a fan of spicy food? Try this mild spicy lotus stem recipe.
This is a simple and easy preparation. Combine potatoes and lotus stems, add some basic spices with a dollop of ghee and gram flour each.
A perfect evening snack for your kids and family.

A little bit of time and a handful of ingredients along with lotus stems is all you need to cook this authentic Kashmiri delicacy.
This lotus stem recipe will not disappoint you. Pair it with your evening tea and you are sorted.
Deep fried and crisp, lotus stems are served with walnut or radish chutneys.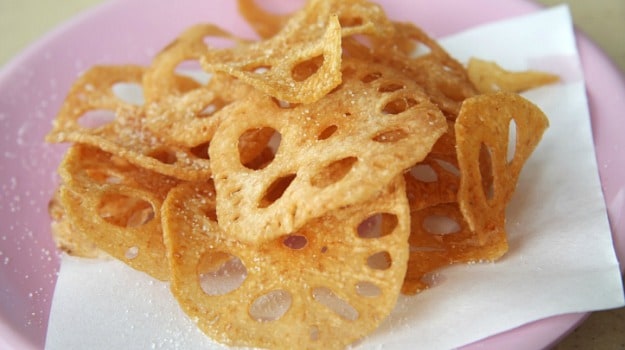 The dish can please adults and kids, alike. A yummy yet healthy all-time snack.
Never thought that lotus stem can be so delicious and interesting. Try these lotus stem recipes and surprise your friends and family.