'Tis the season: the phrase is popularly used as a lingo for festivities today. Originally it goes back to the Christmas music album by Vince Gill and Olivia Newton-John. Since then, this phrase has become synonymous with the festive spirit. Talking about spirits, what's Christmas without a splash of the traditional tipples, right?
Brandy, wine, rum and what not! Chefs across the globe have been using alcohol for long to add that extra punch to food. Alcohol transforms ingredients and infuses them with new flavours. From de-glazing to braising, there is a lot of room for creativity. Different recipes call for various types of alcohol. Wine is a popular choice when it comes to poaching fruits. Beer, sherry, brandy and spirits work well for braising food as well as creating sauces. For flambéing, its is ideal to use rum, cognac, or other flavorful liquors which have a higher alcohol content.
Cooking with alcohol: It is much easier than it appears. Not only is pairing alcohol with food interesting but easy as well. Light colored wines, beers and spirits get along with light proteins and cheeses. Dense, thick and heavier ingredients pair well with darker beverages. For instance, you can use rum for a dark, nutty chocolate cake or Chardonnay to grilled chicken.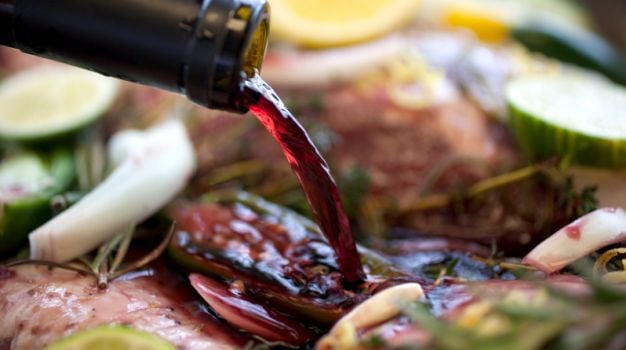 Contrary to what you may have thought, the alcohol used during cooking does not completely burn off. Though cooking reduces the alcohol content, it does not completely evaporate. How much of the alcohol remains in the dish depends on the amount of alcohol added, heat, type of cookware used as well as the cooking time.Tip: If you want to reduce the amount of alcohol in a dish, simmer or bake it in a wide, uncovered pan for a long period of time. In case you want to enhance the flavour, flambé the dish. And now for the best part, we've dished out our favourite boozy recipes for you. So, cook away because 'tis the sesaon!
Penne Ala Vodka
Recipe by Chef Divya Burman
A palatable
pasta
tossed in cream and a splash of vodka sauce. Do not worry about the vodka as most of the alcohol burns out in the cooking process.
Mulled Wine
Recipe by Chef Bill MarchettiA combination of red wine and warm spices, a glass of mulled wine makes for a perfect winter drink to warm your mittens!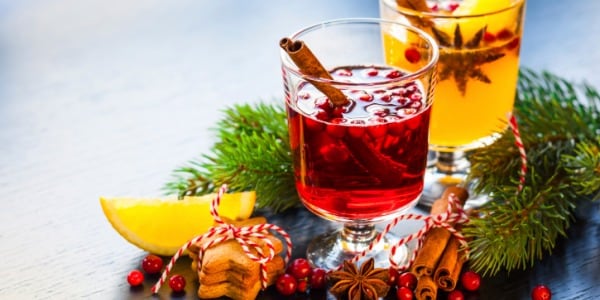 Fish in Red Wine Butter Sauce
Recipe by Chef Vicky RatnaniVicky Ratnani gives this dish an elegant crimson hue with a splash of red wine, finished with a creamy sauce!

Rum Balls
Recipe by Chef Niru Gupta
Rum ball is truflle-like popular confection where the flavour of chocolate is enhanced with a hint of rum.


Plum Pudding with Brandy Sauce
Recipe by Chef Andy VermaThis dessert is the classic Christmas pudding that is fruity, dark and delicious. A mix of plums, dry fruits and brandy.