Last week being a long weekend, I headed off into the hills, looking for some respite from Delhi's rapidly advancing summer. For my getaway, I chose a little cottage called Juniper, tucked into the folds of Uttarakhand. There was nothing around for miles altogether, the closest dhaaba or café being at least a 30 minute drive. And yet, the trip proved to be one of my most memorable food trips ever.
Confused? Let me explain.
On one of my walks along the jungle trails down the mountain, I came across a village where our caretaker lived. And wafting from his hut, were aromas of freshly cooked food that made me stop in my tracks. A little bit of convincing later, we managed to self-invite ourselves into his home for lunch the next day. We trekked over, apprehensive on what to expect. Little did I know, that afternoon would change the way I perceive the food we eat.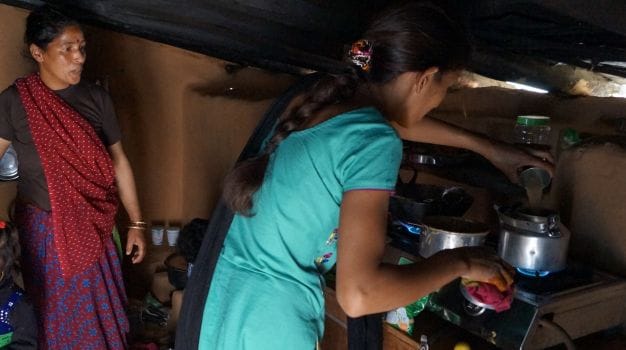 The lady of the house, Asha, welcomed us to a plastic table and chairs they had put out especially, with a beautiful red flower in the middle. Always the explorer, I found myself wandering into their mud-walled, spic and span kitchen where they had a choolah as well as a LPG stove. There, as we chatted, Asha and her sister made us steaming hot cups of chai and a plate of crispy vegetable pakodas. This was just the prelude though, for what was to come.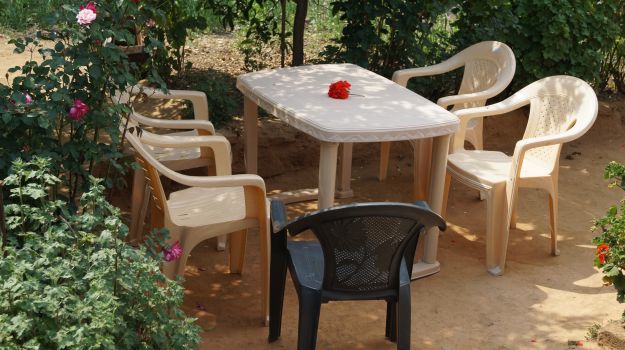 After a walk through their 'vegetable garden' (a fancy city word for what is essentially ghar ke khet for village folk) where they grew wheat, spinach, tomatoes, garlic, onion, mint and far more, we were called in for lunch. The meal was not extravagant, rajmah cooked in a manner different from the Punjabi or Kashmiri styles (smaller beans, not too soft and with a 'bite'), a boiled arbi preparation with tomatoes and the most incredible palak sabzi I have ever had in my life. With a mustard oil and onion tempering, the spinach was so delicious that my 5 year old daughter couldn't stop eating it.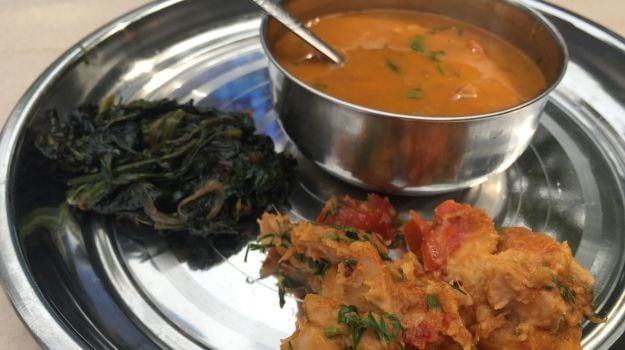 The general perception of village food is that it is heavy and laden with ghee and chillies. This food, however, was as 'healthy' as it could get. There was not a drop of oil visible on my plate and besides whole spices, there was no chilly for the food to hide behind. What made it spectacular was the produce and the simplicity with which it was used. Growing their own produce, in the middle of the mountains where the soil is rich, enables them to eat what we now call 'Organic' food. They use flours that India has been using for generations, bajra, ragi and others, and know tricks of how to blend the 'gluten free' ones with a little wheat flour to make perfect rotis. The chutneys are made with fresh herbs grown by them, and pounded by hand, the perfect way to get them to release their flavours.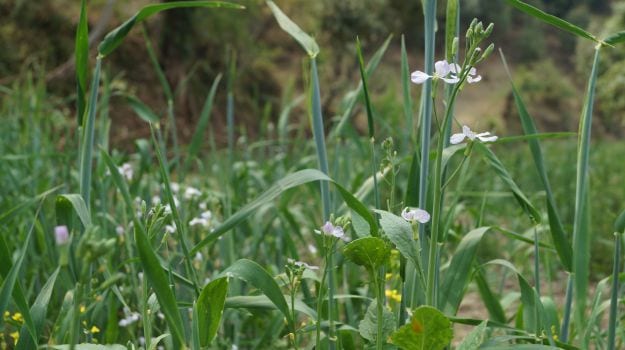 Life comes a full circle. We came from villages, populated cities and started living the 'western' way. Our food habits too, changed over time and went more towards processed foods, re-engineered better-looking produce, etc. Now that we eventually realise the folly of going too far from basics, many of us are trying to find a way to live and eat healthier. The beauty of the whole thing, is that we don't need to look too far for inspiration. The very lifestyle that we are trying to achieve, is the life we left behind a couple of generations back. We only need to look at what our forefathers ate, or even what people eat in the interiors of our country today, and we will find the path towards healthy living. Good wholesome food, an active life and simple joys, these go a long way in shaping a more 'balanced' you.