I believe that it is entirely possible to dine only on the
spring onion
. Nonsense, you say, merely eating spring onions for a meal does not sound satisfactory at all. Moreover, the spring onion is always considered the ugly sister, the supporting act, while all other vegetables steal a march on it. But it needn't be so and in fact, in Catalan country, the calçot (a sort of large spring onion) is celebrated in a festival called Calçotada, about which Wikipedia says, "is an annual event in Tarragona, Catalonia celebrating the harvest of Calçots. They are grilled over a hot fire, wrapped up in newspaper, served on terra cotta tiles and eaten after peeling with bare hands by dipping them one by one in
Romesco sauce
, accompanied by
red wine
and bread. Then follows a course of
roasted lam
b and sausage and white beans. For dessert, oranges and white cava are served."
The Allium Family
But first, a small ready reckoner on the spring onion. A member of the allium family (its cousins are
garlic
and
leek
, and of course other onions), the spring onion is a lean, soigné sister to its older, squat brethren, the red onion. The spring onion is actually just a very young onion, pulled out of the ground before it has fully matured into the round red onion. Thus it follows that its flavours too, boast of a sweetness and delicacy that the pungent, more assertive
onion
lacks.The spring onion is often confused for leeks (which have a much more pronounced tuft of fibres at the end of the stalk) and scallions, which indeed look quite similar, but lack the snowy swell at the end that is so characteristic of the spring onion. I haven't seen too many scallions in my Mumbai market though, whereas the spring onion reigns supreme. Although it blooms to perfection in winter, it is a hardy plant and can be grown all year round. You will find little bunches of them sold everywhere.
Cooking with Spring Onions
You needn't be a perspicacious chef to appreciate the gentle flavours of the spring onion. Of course you can use a spring onion to brighten a
salad
; sometimes I chop them up (white and greens) and fling them into a
kachumber
. It helps that they lack the sharp sting of the red onion's pyruvic acid that make one's eyes water. But spring onions aren't delicious only when raw; they also taste delightful when roasted.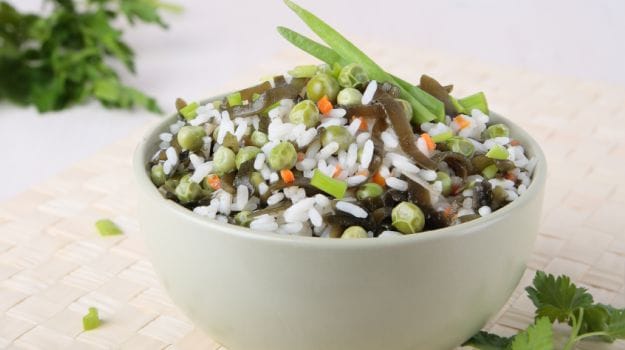 The first time I roasted a spring onion, I was living in London and had purchased a tiny, portable charcoal barbecue for a birthday picnic. The barbecue was more or less just a bunch of charcoal and a small container to rest them in. At the picnic, my friends chucked all manner of sausages on it but I triumphantly produced a straggly bunch of green onions and flung them over the coals. Needless to say, this was not a success and later I understood why. The spring onion benefits tremendously from a short soak in bubbling hot water, it softens them up and makes them less fibrous, especially when they are large in size.You may not of course, possess a
charcoal barbecue
, in which case, I suggest the following. Take your spring onion and submerge them in boiling water for a few minutes until they soften. Then toss them on the grill and serve with a squeeze of lemon, a few splinters of cheese and a sprinkle of seasoning. Or serve them as the Catalonian people do, with some Romesco dipping sauce. Romesco sauce is made from oven-roasted red peppers, almonds and bread (for heft and body) and pairs wonderfully with roasted spring onions.You can also roast them in the oven, until they have a broody
caramelised char
all over them. For this you need spring onions, quartered lengthwise; salt for seasoning, some paprika and thyme, and some
cayenne pepper.
Stir fry all this lightly for a minute or so, then pop it into the oven with a dash of olive oil and roast for 15 minutes or so. If you wish for a more decadent and substantial version, substitute the oil for butter and add some quartered tomatoes.Another way I like using spring onion is tossing it in a pan with some
prawns
or filleted fish, and quickly and lightly stir-frying it. I also add some diced garlic towards the end (so that it doesn't burn) and a handful of spices, such as Chinese five spice and sometimes, a touch of honey to balance all the sharpness.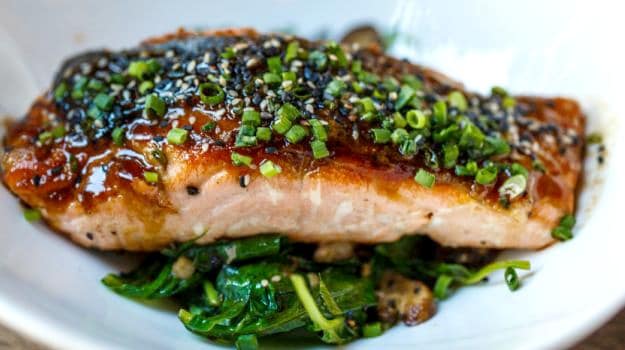 Spring onions also adapt easily to soup format. The way I do it is by first cooking the onions for ten minutes or so, then adding in vegetable stock (or any stock you like), and then blending. One of my favourite things to eat is the fulsome
French onion soup
, made with a meaty stock and heaps of
gruyere and emmenthal cheese
. Perhaps I should try a spring onion version, although I wonder if its more subdued taste would be able to stand up to the double assault of meat stock and cheese.
The Indian Kitchen
It's easy to use spring onions in an Indian culinary context also. Parsis usually couple their
masoor
with a bite of crunchy spring onion - the dish is considered incomplete without. My
Maharashtrian
friend told me that her mother used to make an excellent spring onion bhaji, which incorporated shavings of coconut and some
besan
; her mum used to call it her version of Paaticha Kandyachi Bhaji. And no less a person than Sanjeev Kapoor has created a spring onion
pulao
recipe. Which is all to say that the spring onion can be the star!
About the author:Meher Mirza is an independent writer and editor, with a focus on food and travel. Formerly with BBC Good Food India, she loves anime, animals and artsy things but also comics, technology and death metal.Disclaimer:The opinions expressed within this article are the personal opinions of the author. NDTV is not responsible for the accuracy, completeness, suitability, or validity of any information on this article. All information is provided on an as-is basis. The information, facts or opinions appearing in the article do not reflect the views of NDTV and NDTV does not assume any responsibility or liability for the same.