Here are our 11 best bottle gourd recipes.

Bottle Gourd Recipes- Did you know that bottle gourd, popularly known as lauki across most Indian households, is believed to be one of the first plants to be cultivated in the world? Interestingly, one of the primary uses of the vegetable was to make containers to store water. It is cultivated in most tropical and subtropical regions such as countries in Asia, Europe, Africa as well as America.

Lauki bears a neutral flavour on the palate and is easy to cook with. With an exciting play of desi masalas and other condiments, it can be transformed into many spectacular dishes. People in southern China use varieties of bottle gourd in preparing soups and stir-fries. In Central America, the seeds are dried, roasted and eaten. The seeds are also ground and used in preparing many traditional delicacies.

If you can't think of a good reason to include bottle gourd in your daily diet, its numerous health benefits will make you embrace it whole-heartedly. Lauki juice has long been hailed by health experts for its medicinal properties. Experts suggest consuming bottle gourd juice as it acts as a hydrating agent reducing excessive body heat - it has close to 90% water content. Lauki is also great for the stomach and light on digestion. It aids in treating conditions like diarrhoea, constipation and insomnia. Apart from this, lauki juice also helps in taming high blood pressure, maintaining a healthy heart, facilitating weight loss and managing diabetes better. Its anti-inflammatory properties help in curing liver and kidney inflammation.


A little bit of creativity can result in some lip-smacking preparations that can wow your family. Scroll down for our 11 best recipes:
Packed with nutrients and full of flavour, stuffed lauki is a beautiful dish that would be a delight to present in a lunch platter. Blanched bottle gourd, marinated in lime, stuffed with cottage cheese and baked beautifully. Pair with chapati or have it as is, this lauki recipe presents the super vegetable at its versatile best.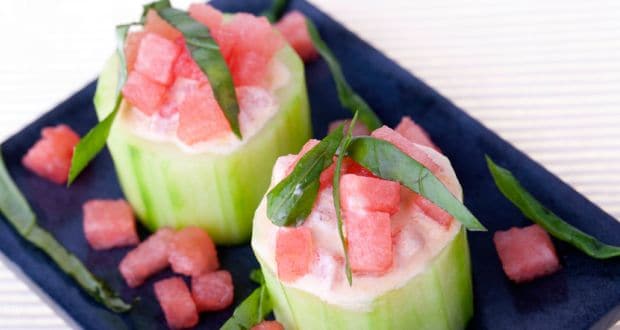 Stuffed Lauki is a beautiful dish which is a delight at any lunch menu.
Here's an interesting spin to regular lauki. Cook it the Kashmiriway and you'll have a cracker of a preparation. A dash of spices, fennel and other spices tossed with curd and lauki is a delicious dish to serve as an accompaniment.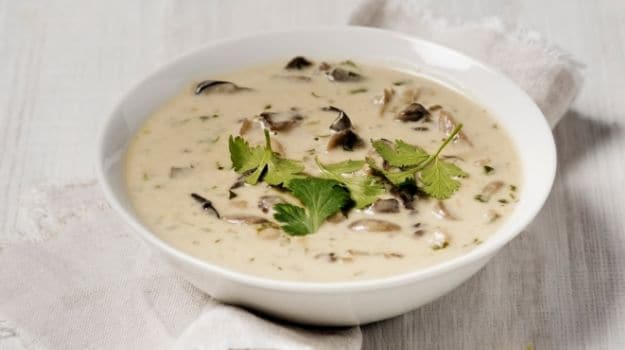 Lauki ki Yakhni si spiced dish, full of variant flavours and a smooth texture.
A rich, spicy gravy, packed with the goodness of dry fruits like raisins and almonds. Lauki mussallam has lauki or bottle gourd marinated and stuffed with potatoes, doused in a delectable gravy. Pair wth rice or roti and serve as a delicious main course dish at lunch or dinner.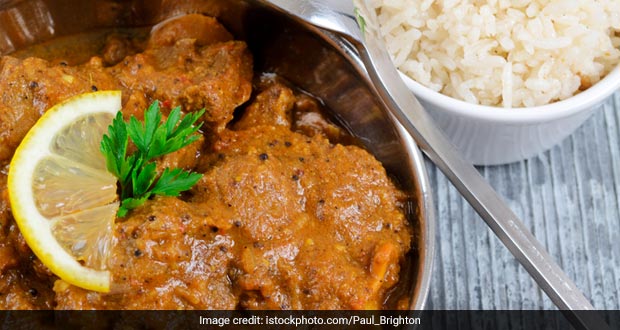 A perfect lunch or dinner menu dish
A delectable dinner party dish, ghiya ke kofte are a delight to eat and prepare. These have dumplings made from
lauki,
cooked to perfection in a flavourful gravy. Loaded with a myriad of spices, Ghiya ke kofte will surely leave you asking for more.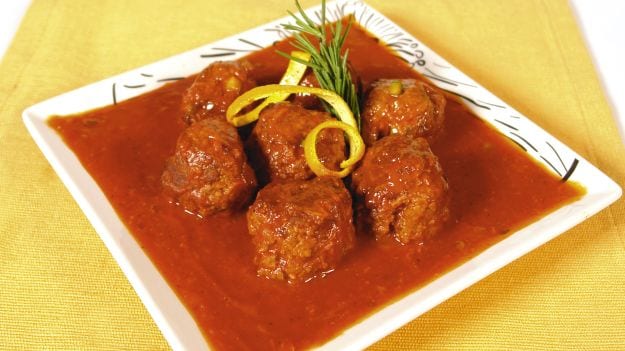 Ghiya ke Kofte is a flavourful dish to relish at dinner parties.
Here's a sweet and savoury treat for you. Lauki cooked with spices, herbs with an exciting addition of milk and a dash of sugar.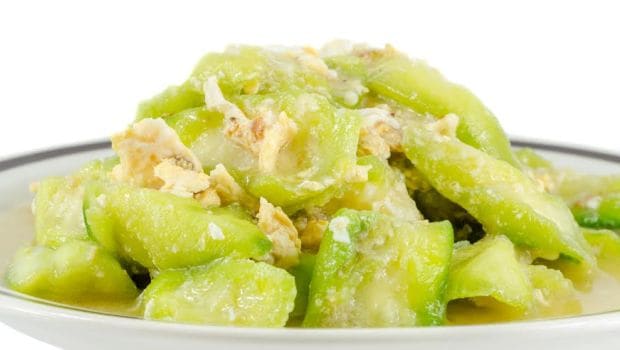 Lauki ka daalna, cooked in milk, is great to have as a side dish.
Bottle gourd or lauki is also known as doodhi. Here's a sweet treat for you, a simple and easy to make halwacomprising bottle gourd, margarine and nuts. A healthy and different Indian dessert for you to prepare at home.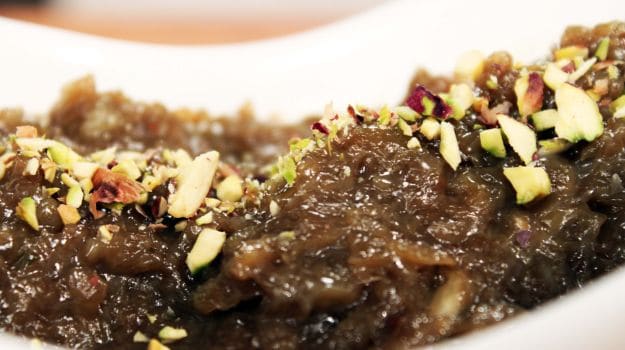 Doodhi ka Halwa is the perfect dessert, loaded with nutrients.

One of the classic preparations all across North India, here's a hearty blend of channa dal cooked along with lauki pieces. All sorts of healthy is right here in this chana dal recipe made with ghiya or lauki.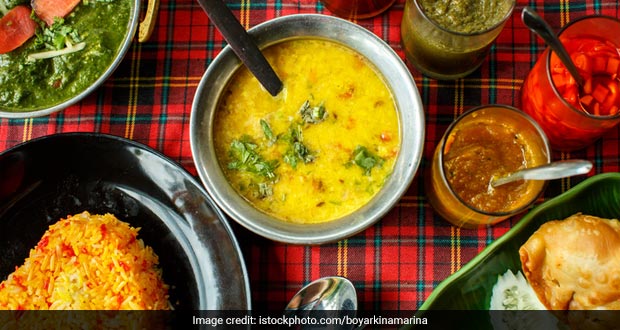 Ghiya Chana Dal can be best served with rice or chapati.
Lauki
along with onions and green beans are sauteed with a mix of herbs and spices. Everything tangy, tasty and an absolute delight to serve as a side dish.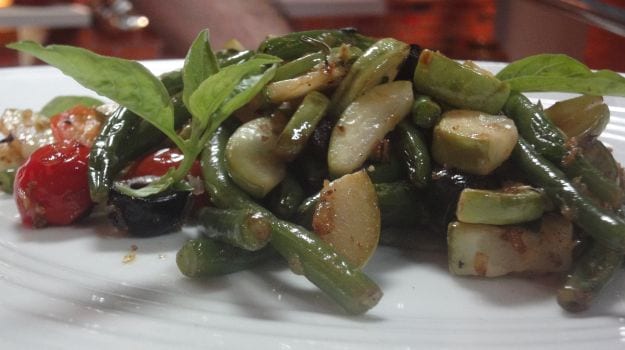 Lauki with Curry Leaves

An easy and quick lauki recipe. Ghiya malaiwala has bottle gourd cooked in desi flavours with a dash of creamy addition. This cream style ghiya recipe is a hit on the dining table when served with a generous topping of cream along with chillies.
A traditional Gujarati recipe, Handvo is a savoury cake made of a combination of lentils, rice, bottle gourd, buttermilk, herbs and spices.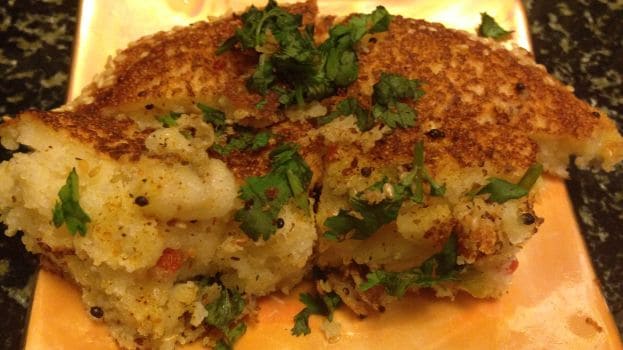 Handvo is a traditional Gujarati cake full of flavours.
Lauki raita is a delicious accompaniment to prepare for a lunch menu spread. Refreshing, cool, easy and quick to prepare. Raita is always a good option to prepare in summers. This ie here packed with nutrition and spiced with salt and chillies for a sweet and salty balanced taste.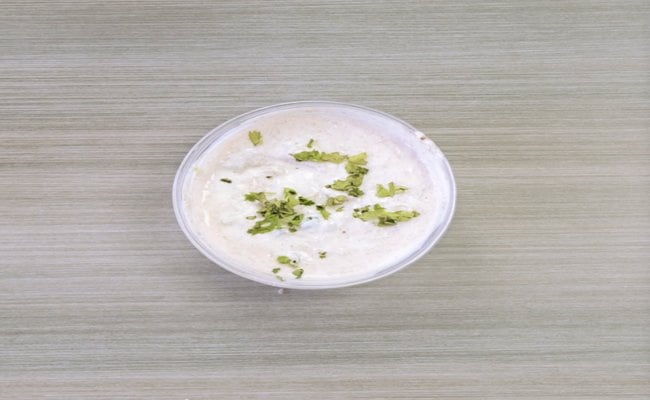 Photo Credit: Photo credits: NDTV BEEPS. Raita is a great pick to prepare for a summer lunch.
We found an interesting way to make lauki. This recipe is all thing tasty and weight loss friendly. And the best part about this dish is that lauki also has various health benefits which can aid you in multiple ways.
Badam Lauki Ki Launj is an Indian dessert made with badam, lauki (bottle gourd) and milk. The distinct flavours of all three ingredients make this dessert a delight for everyone.
Never thought a simple vegetable like Lauki can be cooked in so many interesting ways. Go on and try, one recipe at a time!