If the Chinese calendar had a Year of Food, 2015 would have been it. The food space in India literally transformed itself in 2015 with technology enabling firms to fulfill consumer expectations. Lots of new concepts emerged, from grocery delivery through
apps
to outsourcing your everyday meals to expert home-cooks. However, where there is advancement, there are greater controls. 2015 was also the year of food controversies. Let us take a look at the biggest
food controversies
that made headlines this year:
1. Maggie Ban
This was the biggest this year and one that affected almost every urban and semi-urban household in India. Maggi has something of a cult-following, a rare thing in the food industry. It is not just a brand or a packet of
noodles
, it is about nostalgia. Everyone has a Maggi story, whether it is hostel dinners or a candle-light meal for two by an amateur cook.
Here's a quick recap of how it unfolded - The trouble started when the Food Safety And Drug Administration (FSDA) Lucknow found a few samples of Maggi Noodles to have lead beyond permissible limits and the presence of
Monosodium Glutamate (MSG)
despite the pack proclaiming 'No MSG'. Nestle India released a statement saying that that they do not add any MSG to their product and the kind that was found was natural MSG which is mentioned on the packet. What started as a whimper, snowballed within days ending up with the product being banned in multiple states across the country including Delhi, Karnataka, Goa Gujarat and Tamil Nadu.Perhaps a little too late, Nestle finally stepped in and decided to pull
Maggi Noodles
off the shelves on June 5, 2015, reinforcing that they still believed their product was safe. This recall led to around 27,000 tonnes of Maggi being destroyed and converted into fuel. The company suffered astronomical losses. However, they went on to challenge FSSAI in the Bombay HC when their samples were found safe in independent laboratories accredited by National Accreditation Board for Testing and Calibration Laboratories (NABL). To cut a long story short, Maggi found its way
back to the shelves
and in the hearts of people. The launch welcome-pack sold on Snapdeal sold a record 60,000 kits in 5 minutes.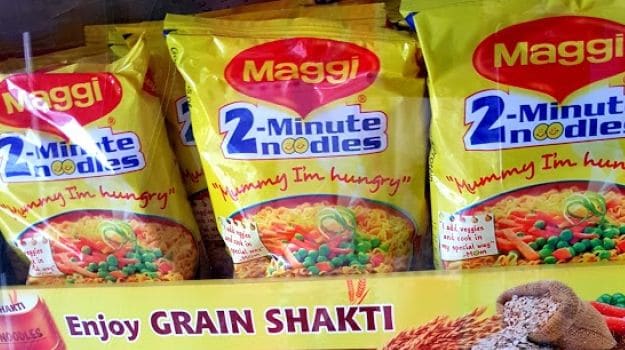 2. KFC Fries a Rat?
In somewhat an isolated incident, a California resident Devorise Dixon created a furore on social media when he posted a picture of what looked like a
fried rat
. He claimed that his supposed KFC fried chicken was hard, rubbery and had a tail. He also proclaimed that he complained to the KFC staff who admitted to have served him a rat and quickly offered him a free meal. He went straight home, popped it into the freezer and contacted a lawyer.
KFC
maintained that this was untrue and a hoax. They got in touch with Dixon's lawyers and sent the same to an independent lab for testing. The lab tests revealed that it was, after all, a piece of chicken. Much ado about nothing.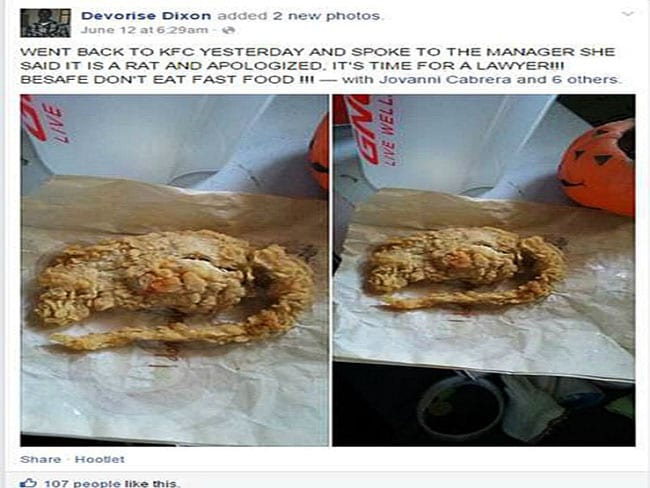 3. Processed Meats Are Carcinogenic
If you love the cold-cuts section in a buffet breakfast, this one brought bad news. WHO finally went out a limb and concluded that
processed meats
are carcinogenic. These include salami, sausages, bacon and all the delicious meats we're so in love with. In a landmark statement, IARC (International Agency for Research in Cancer) ruled that "Processed meat was classified as carcinogenic to humans (Group 1), based on sufficient evidence in humans that the consumption of processed meat causes colorectal cancer".It was stated that each 50 gram portion of processed meat eaten daily increases the risk of colorectal cancer by 18%. The panel also reviewed the alleged
carcinogenic effects
of red meat but could not say that they had enough evidence to suggest so.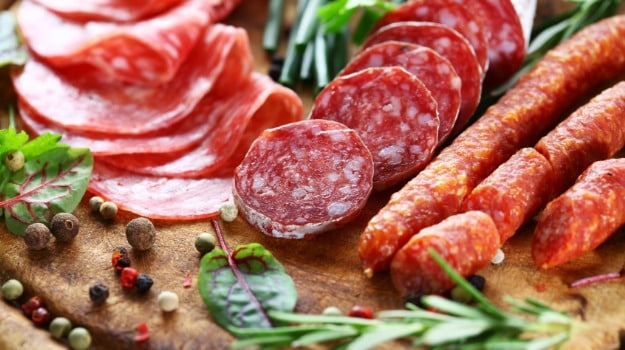 4. Detergent in Mother Dairy Milk
When the consumer was wondering what next, hot on the heels of the Maggi Ban came the news of detergent being found in
Mother Dairy Milk
. UP Food and Drug Administration did a random check on milk in the collection centre and found one of the two samples to be sub-standard with traces of detergent in it. The Delhi based company vehemently denied the allegations and said that the samples were taken before reaching the chilling centre where the first level of testing happens to ascertain the
quality of milk
for further processing. These were taken at the 'village level' and would not have passed the 23 stringent quality tests the milk must go through, a spokesperson said.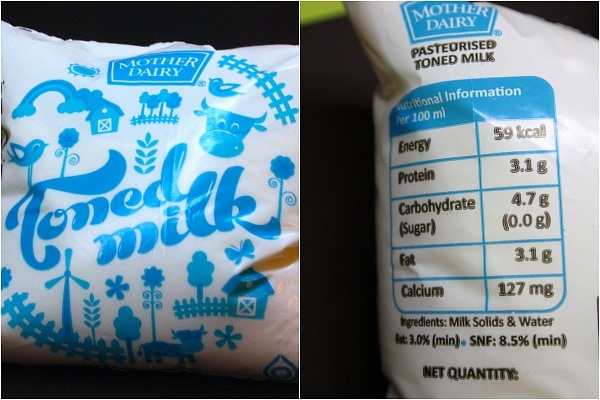 5. US Food Security Rejects Indian Snacks
While all this was going on, a story also quietly crept in about how US FDA
rejecting Indian snacks
including Haldiram, calling them 'unfit for consumption'. A visit to the U.S Food and Drug Administration website helped us unearth this. Indian
snacks
and other eatables have been rejected multiple times by the U.S food security authorities over years, without much being talked about it. The U.S. FDA had issued an extremely transparent and accessible list of its import refusals dating back to the year 2001.A check of last year's report threw light on the fact that
Haldiram's snacks
were rejected on 25th February 2015 on the grounds that it contained pesticides. The U.S. FDA also rejected a batch of Britannia biscuits on Januray 6th stating that "the article appears to be misbranded in that the label or labelling fails to bear the required nutrition information." Bikaji, Bikanerwala and Desai Brothers were also spotted in the import refusal report on the grounds of the article consisting "in whole or in part of a filthy, putrid, or decomposed substance or be otherwise unfit for food". The companies retorted that the discrepancies could have been due to shipments being sent by independent exporters and not the company itself.