The best way to know a city intimately, is to romance its food. This may or may not be food that you will find in fancy restaurants. Sometimes, the best dishes may be discovered by following the local crowds into nondescript by lanes. A lot has been written about
Delhi
and its food, and justifiably so. Delhi loves it food. And more than that, it loves sharing its food with those who love all things delicious. A few dishes below may have their origins in other cities like Lucknow or Amritsar. But remember, Delhi is all about the amalgamation of cultures, about taking the best from other cities and making them its own. So, without being historical about the origins, here is a list of 7 Famous Dishes of Delhi that you absolutely must try:
( 6 best restaurants in Delhi, Mumbai and Bengaluru)
1. Chole Bhature
- It is but obvious that this list should start with
Chole Bhature
. Eaten for breakfast, lunch or even just as a snack, if there is one Delhi dish that you must try, it is this. Every street corner has a stall, dishing out round baseball-like bhaturas, hot from the
kadhai
(wok). The magic, I have realised, is in the chole. Very few get that right and those who do, assume legendary status. Delhi swears by Baba Nagpal Corner in Lajpat Nagar and Sitaram Diwan Chand in Paharganj. However, if you happen to be in
Noida
or its whereabouts, do try Sagar's Special Paneer Wale
Chole Bhature
outside ICICI Bank in Sector 18, Noida.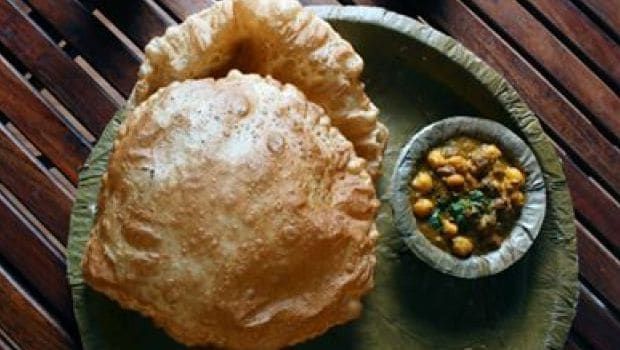 2. Parathas
- Ask anyone who studied in Delhi and they will tell you about the parathas that helped them get by. Though Chur Chur Naans may be finding their way onto street stalls,
stuffed parathas
have always ruled and shall continue to do so. However, do not follow popular lists and be compelled to make the trek to
Chandni Chowk
for a taste of Parathe Wali Gali. The parathas there are deep fried and in my opinion, highly overrated. There are plenty of local stalls and
dhabas
which do better versions. For nostalgia sake, you could head to Qutub Institutional Area where any student will be happy to guide you to
Laxman Dhaba
. Try his keema paratha with a side of
Maggi
(well, why not). Moolchand
Egg Paratha
also remains popular despite the stall shifting inside the metro station building.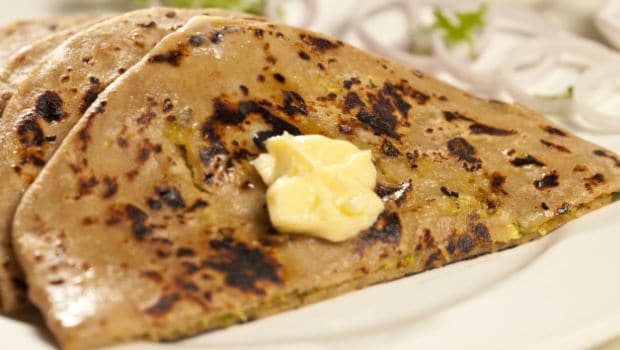 3. Butter Chicken
- Yes, we love our butter chicken, there is no doubt about it. And why only us, Butter Chicken in its many
avtars
just may be the most popular Indian dish across the world. In fact at one point,
Chicken Tikka Masala
, a dumbed-down version of
Butter Chicken
, was known as the National Dish of Britain. In all my travels across India and out of it, I have never come across a plate of Butter Chicken that beats the Delhi version (I am yet to taste
Goila Butter Chicken
). In this way, we have managed to preserve the legacy of Kundanlal Gujral of Moti Mahal who reportedly invented this dish and introduced it to Delhi in the 1950s. However, Moti Mahal is no longer the go-to place for your Butter Chicken fix. Gulati at Pandara Road does a sinful version as does Kainoosh. I have heard good things about Lantern, all the way in West Delhi but if you want the real thing,
dhaba
style, Rajinder da Dhaba (Safdarjung Enclave) is where you should go.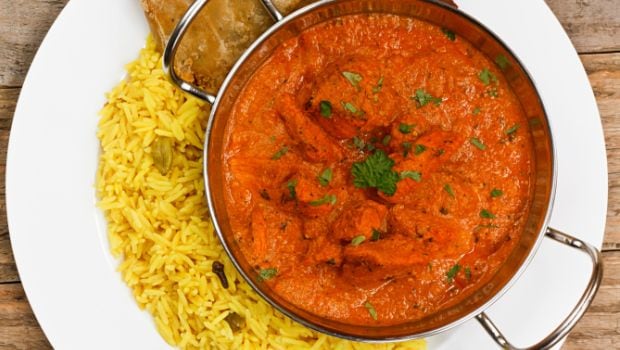 4. Chaat
- I must concede at the onset, you will find better
chaat
in Lucknow or Benaras. But if you can't make the trip, Delhi is your next best bet.
Chaat
in all forms is deeply loved here, from papri chaat,
dahi bhalla
, aalu tikki to
raj kachori
and
gol gappe
. Typically, the
chaats
are topped with green chutney, sweet
sonth
chutney
and
yoghurt
. If anybody tells you to go try them at Prabhu Chaat Bhandar near UPSC, I suggest you turn a deaf ear towards them, it is mediocre at best. Bittoo Tikki Wala may have started focusing way too much on catering but his quality remains consistent. The dahi bhallas at Natraj in Chandni Chowk however, are pillows of magic, do try them. Crispy aalu chaat at Pappu Chaat Bhandar (KG Marg) has its fans at British Council next door. For good gol gappe or papri chaat, I suggest you don't think so hard and try the vendor closest to your place. There's a good chance it will be fantastic, much like the brilliance of vada pavs sold at every corner in Mumbai.
(Top hotels to serve your favorite chaat)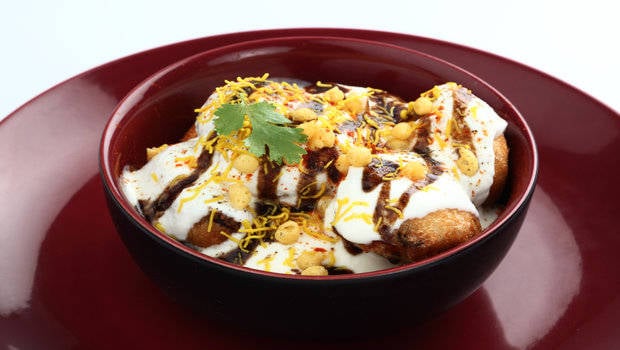 5. Matra Kulcha
- Delhi is popular for its version of matra kulcha, served on the roadside. Maida kulchas are heated on a tawa and served alongside matra, mildly seasoned with chilli and a squeeze of lime. You can recognise the vendor from afar, as the matar/ matra is usually stored in a traditional brass spherical container. Lotan's Kulchewala at Chowri Bazaar customises the chilli level as per your preference. However, if you are missing the
Amritsari Kulcha
and want to avoid traveling all the way to the Golden Temple City, I'd take Food Critic Marryam H Reshii's suggestion and make my way to Rohini's Crown Plaza and try the one at Spice Art. She assures me that it will make me a believer.
6. Kebabs
- Considering the fact that kebabs originated in Turkey, Delhi can safely lay claim to some good ones (and deflect the ire of Lucknow/ Hyderabad loyalists). There are plenty to choose from. My favourites? The
seekh kebab
at Karim's (Jama Masjid) continues to entice, as does the sutli kebab at Kale Baba ke Kebabs in the lane right outside. The
kakori
at Alkauser and
galouti
at Kainoosh are famous for good reason. And if chicken malai tikka is what you crave, I suggest you search for a tiny eatery called MI Meatshop in Meherchand Market and try theirs. You can thank me later.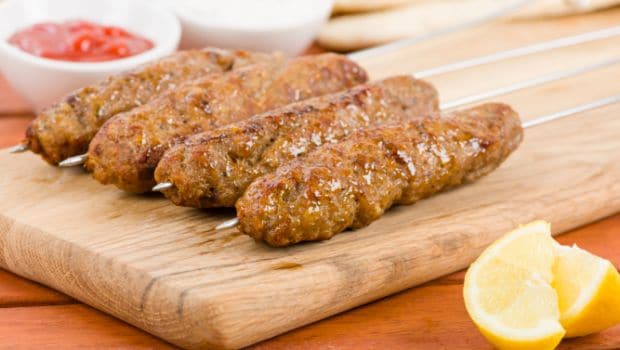 7. Kulfi
- The name comes from Persia where it refers to a covered cup. A denser and creamier form of ice-cream, kulfi is said to have been invented during the Mughal Era somewhere in North India. Summer meals are often incomplete in Delhi without a kulfi stick to round it up, and so you will always find a kulfi corner at Delhi weddings too. The
kulfi
sold outside Moets in Defence Colony Market is popular all year round as is Roshan di Kulfi in Karol Bagh. If you're feeling adventurous, Chandni Chowk, the Mecca of food lovers, has something unique to offer. Kuremal Mohanlal Kulfiwale innovates with kulfi and stuffs real fruits like mango, custard apple, etc. with the creamy mix before freezing it.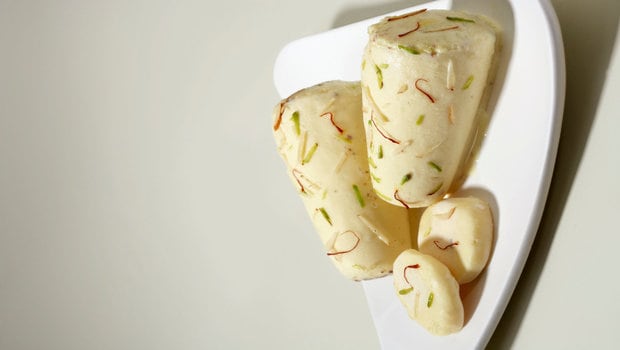 As I mentioned before, Delhi is a melting pot of cultures and thus flavours and cuisines. There is a lot more to explore in Delhi besides the above, many dishes that have found their way to the city from shores far away. Momos from Tibet, Kathi Rolls from Kolkata, Malleshwaram Dosa from Karnataka, Dal Makhani from Punjab and Sushi from Japan. However, they still have time to make their mark, and be labelled as Famous Dishes from Delhi. Until then, give the seven listed above a try and get intimate with the city. We promise, she will love you right back.
About the Author:
Harnoor Channi-Tiwary is a marketing specialist who wandered into the world of writing and never left. For more than a dozen years, she has been writing about food and travel. Harnoor steered the editorial direction for NDTV Food till January 2017 as Head (Content) prior to which she worked with Marryam H Reshii on the Times Food Guide 2014 and authored an e-book amongst other notable works. She blogs at TheThoughtExpress, tweets as @HCdines and now lives in Singapore with her husband and six year old daughter (who's first word reportedly was 'yummy' and not mummy).