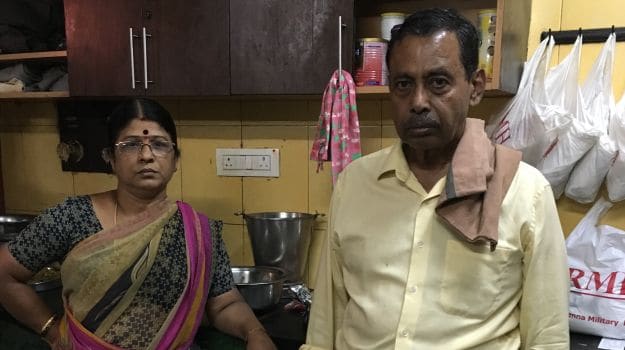 Ranganna and His Wife in The Kitchen. Image Credits: Ashwin Rajagopalan
'Our regulars make us what we are today'. Sunil is clear that it's old
Bangalore
that makes military hotels like Ranganna thrive. The newer, 'epicurious' types might make the one-off trek for that 'been there ate that'
Instagram
moment but it's still a habit for the die-hards. I ask Sunil about the restaurant's
culinary
origins and his response is quite nonchalant – 'we serve Bangalore-style military food'. He adds that Bangalore has always been a melting pot, making it tough to single out a dominant culinary influence from a specific region or community. Gentrification might not be a 21st Century phenomenon in Bengaluru after all.
I first sample Ranganna's evergreen mutton
biryani
. Mildly spiced and cooked with Seeraga Samba (the same small grain rice that is a 'must' ingredient for Biryanis in
Ambur
and Dindigul in Tamil Nadu). It's the same type of Biryani that is served in cups crafted with Arecanut palm (donne) that the city calls Donne Biriyani, except here it's served in a plate. Sunil typifies the establishment's unassuming demeanour. No tall claims, a limited menu and a laser focus on getting the best ingredients into their kitchen. Ranganna still handpicks the meat and spends hours in the kitchen with his wife, while the masalas are freshly ground and come from the same supplier at City Market nearby. It's the same template for most military hotels in the city where
mutton
has been the mainstay.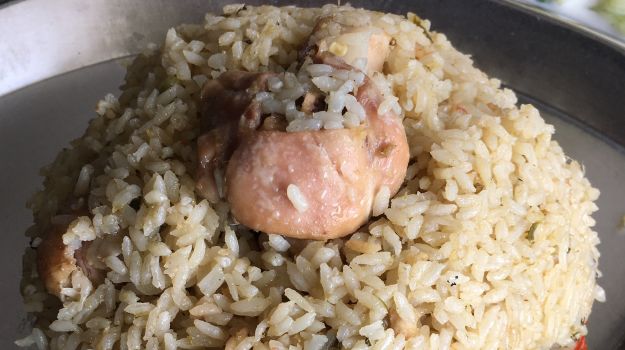 Image Credits: Ashwin Rajagopalan
The restaurant's Mutton Gurdha is truly scrumptious. Normally this dish is made with Mutton kidneys but at Ranganna, it's finely minced along with the heart. The masala is dominated by ground
pepper
and a dash of saunf (fennel) provides a counterbalance to the spice. Also on offer are military hotel favourites like
Thale Mamsa
(brain fry) and
Paya
Curry (with trotters) that is usually served at breakfast with dose (
dosa
) or
idli
. Most of the gravies work well with
Ragi Mudde
(sticky finger millet balls that are standard fare in many parts of interior Karnataka). Sunil doesn't seem too pleased with the growing demand for chicken; over the years many military hotels have added chicken dishes – Ranganna's chicken fry is terrific, to cater to this shift. No
dessert
here though; most diners wind up their meal with a flavourful, bisi (hot)
rasam
(with a strong presence of Jeera), their own version of a digestif.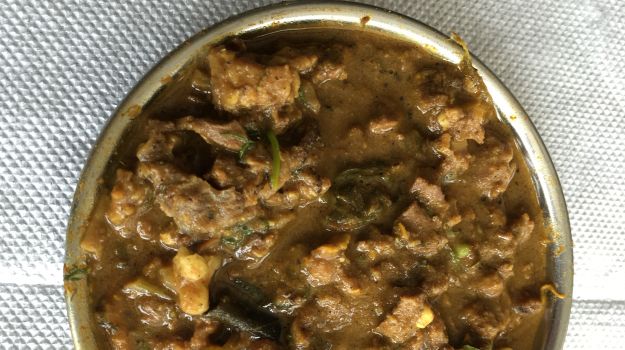 Mutton Gurda. Image Credits: Ashwin Rajagopalan
Shivaji Military Hotel
(also in Jayanagar) is another establishment that usually has long lines during
lunch
time – their
chicken
fry and donne biryani are immensely popular. There are at least half a dozen military hotels - like
Rajanna
in Magadi road and
Chandu's Hotel
in Malleshwaram, that offer the same high food quality but some of these establishments are not easy to access and are usually cramped for room. At a time when large chain restaurants seem to have taken over Bengaluru's food scape, the city's military hotels take you back to a time where home style
cooking
and
restaurateurs
with a hands-on approach ruled the roost. Even if you can't find a piece of Bangalore's soul within these walls, there's enough
soul food
to bring you back.