Picture credits: www.Instagram/laurianabanana
The average length of my visits to Pune is just three days - totally insufficient to do all the things that this amazing city offers your palate. So, I've worked out my formula for tasting the most, in the least possible time. But first, a disclaimer: I have a weakness for the cuisine of the Konkanastha Brahmins whose stronghold Pune is. How their fastidiousness and their obdurate refusal to change a particle of their spicing or ingredients has kept their food pristine for the last three decades since I have been visiting their city is a badge of honour. I wish more cities and towns had the same steadfastness as Pune!
1. Amti
The first place on my list is the spectacularly ordinary Shreya's in the Deccan Gym. The décor is not their strong suit: their Amti is. Amti is the dal that is the staple of all of Maharashtra and is made from tuvar; in Pune, the top-note is a spice mix called Goda masala. Just writing about it makes my mouth water: it is a blend of khus khus, red chillies, desiccated coconut and dagadphool or stone flower, the secret spice that imparts the trademark taste to the amti of Pune. Shreya's obviously grinds their own Goda masala, judging by the aroma it imparts.(10 Best Maharashtrian (Marathi) Recipes)
2. Budhani Wafers
Next on my list is my guilty indulgence. Budhani Wafers makes the lightest potato wafers in the known universe. There is never a defective potato or never a too-heavily fried one. You'll never find a drop of excess oil, or the unpleasant odour of over-used oil that many fried goods have. Every time I visit their unassuming store, I wonder why others around the country have not been able to achieve a feather-light wafer with just the right amount of salt.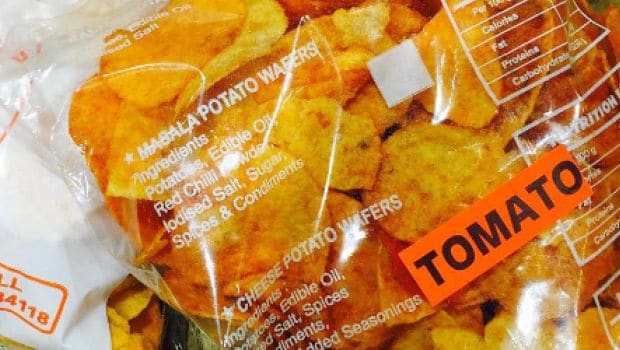 Picture Credits: www.instagram.com/thepunegirl
One of the treats that I take back on the return flight is the Chitale Bandhu Mithaiwala's Bakarwadi. Chitale Bandhu is a Pune institution, somewhat like Haldiram's. It makes both mithai and namkeen and bakarwadi which is an example of a savoury roll made of wheat flour that has been spread with a spicy masala mixture and deep-fried. Every corner shop in Pune sells its own version of this tea-time favourite but nothing beats Chitale's.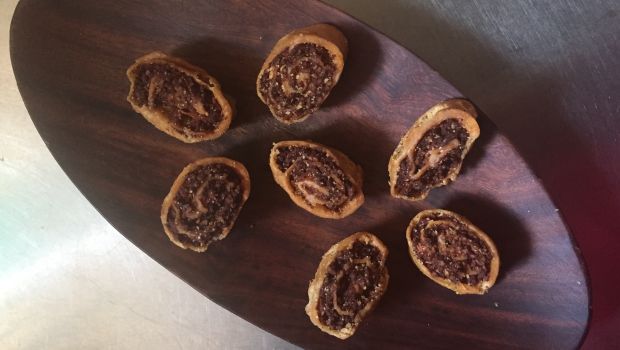 Picture Credit: Marryam H Reshii
4. Cold Pressed Peanut Oil and Peanut Chutney
Pune is where I stock up on two other things as well. One is cold pressed peanut oil that is sold at every grocery and supermarket. The other is the peanut, jaggery, red chilli and garlic chutney that is sold in 100 gram packets. An excellent chutney to go with a boring lunch of just chapattis, my larder is never without it.(15 Jaggery Benefits: Ever Wondered Why Our Elders End a Meal with Gur?)
5. Sabudana Khichdi
I simply hate leaving Pune without a visit to Mehendale Garage. Not because of any fondness for cars, but because of the little café that abuts the garage cum marriage hall. I don't think it has a name: it certainly doesn't have walls or a roof and the menu is written in Marathi, the most expensive offering being for Rs 75 for their star: sabudana khichdi. The faintly glutinous texture that makes every pearl slightly sticky is offset by the generous quantity of roasted peanuts coarsely crushed. When you sprinkle the ridiculously tiny wedge of lemon you are given, and mix the whole thing, you can be forgiven for thinking you're in heaven. Though there are other things to try, sabudana khichdi is my winning formula.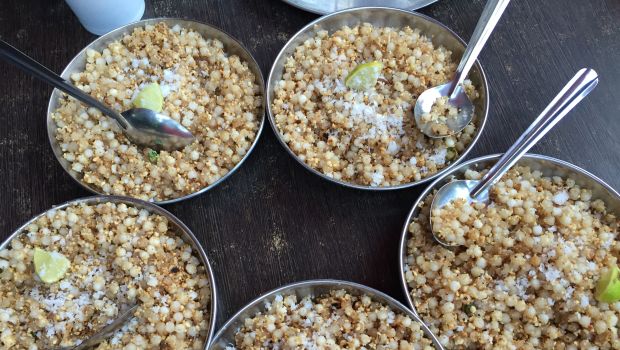 Picture Credit: Marryam H Reshii
6. Parsi Delights and Shrewsbury Biscuits
Pune is the only city on this planet where I race through a list of my favourites, never stopping to try anything new. That is why I always end up at Marzorin, an old Parsi-run tea room in a charming heritage building. It is the creaking antiquity of the surroundings, the taste of the cold coffee that has not changed for decades, the softness of the chicken sandwiches and the richness of the mawa cake that I look forward to every time I visit. If I have the time, I try and walk to Kayani's Bakery close by, to wait patiently in line for their Shrewsbury biscuits. I am not always successful, but when I am, I pack them in a sturdy plastic box and hand carry them with me on the flight: they're that precious.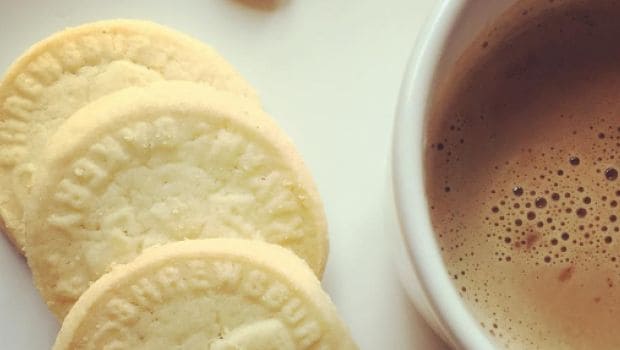 Picture Credit: www.instagram.com/salt2taste.insta
7. Bhel
Kalyan Bhel is now an institution with several branches. Each has the same taste as the others and I always go in for what is called Bhel on the menu, passing up the opportunity to try Material Bhel and Matki Bhel. The bhel puri is excellent: the sev is fine yet crunchy and the heat of the chillies cancels out the sweetness of the chutney and the sourness of the raw mango bits. Mumbai has nothing that comes close and the less said about Delhi, the better.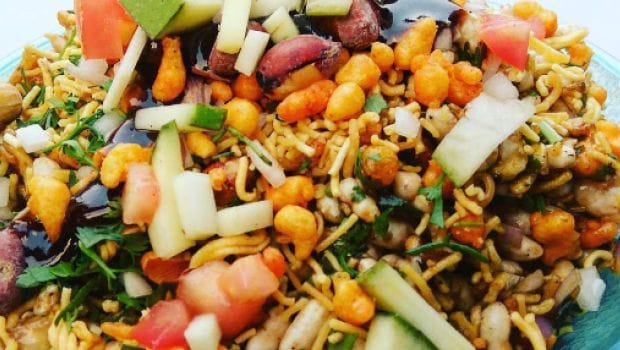 Picture Credits: www.instagram.com/things2doinpune
8. Pastries
Finally, my only pricey indulgence in the city: pastries at Conrad Pune. The hotel is blessed with one of the best patissiers cum boulangers in the country. Chef Saurabh Shahi has always been a chemistry geek whose idea of bed-time reading is about how glutenin molecules cross-link to form a network attached to gliadin that alters the structure of wheat. The bread that he makes, the strudel, the croissants, the old-fashioned bread and butter pudding that cannot be disguised with a layer of fondant display a mastery over his craft. Pune Sugar Box is where I have a cappuccino and a pastry du jour.(7 Best Pastry Recipes)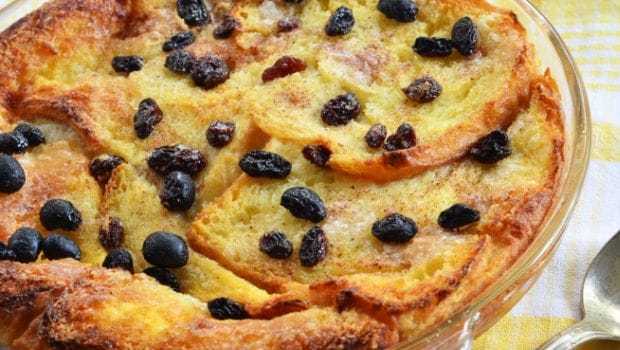 Finally, when I want to see a side of this charming city that I have not been to before, I call up Jayesh Paranjpe of The Western Routes (9011040773) and go off on a trip to the compelling wholesale vegetable market or a secluded part of the cantonment that transports me to another, more gracious age. Right in the middle of this fascinating city.Disclaimer:
The opinions expressed within this article are the personal opinions of the author. NDTV is not responsible for the accuracy, completeness, suitability, or validity of any information on this article. All information is provided on an as-is basis. The information, facts or opinions appearing in the article do not reflect the views of NDTV and NDTV does not assume any responsibility or liability for the same.