Tamil cuisine
is full of surprises. You think you've tried it all but there will always be these hidden treasures waiting to be explored. Every regional food experience in India is like a valued inheritance, rich with
traditions
that has been passed on over generations. As we're in midst of celebrating Madras Week (from August 20 to August 27; commemorating the founding of the city of Madras on August 22, 1639), we thought it was apt to bring to fore some forgotten or rather unknown dishes from Tamil Nadu that are equally delicious.

1. Pathaneer Payasam
A
unique dessert
from the Kongu region of Tamil Nadu (hilly areas of Coimbatore, Kangayam, Erode and Pollachi), this
payasam
is made with palm fruit juice.

2. Mor Kuzhu
This soft and melt-in-mouth treat is a unique
'tiffin' snack
from Tamil Nadu. It is made with rice flour and buttermilk and is popular in Tamil Brahmin families.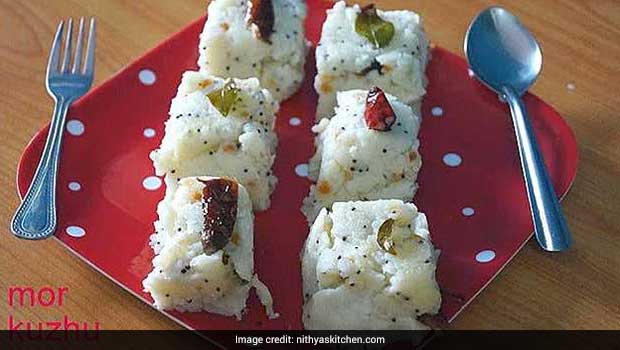 3. Thalagam Kuzhambu or Kootu
Thalagam Kuzhambu or Kootu is a wonderful delicacy prepared by the Tirunelveli Brahmins especially during the festival of Pongal or the Thirvathirai festival. It is made with seven different types of local vegetables such as raw banana,
avarakkai
(broad beans),
chayote
(chow chow), yam (
sennai kizhangu
), yellow pumpkin and more.
4. Banana Bonda
You may have all heard of crisp Aloo Bondas that are popular in Karnataka and even Bengal, but this version of the bonda is stuffed with bananas and then fried in oil. This unusual sweet snack is best enjoyed with a cup of tea in Tamil Nadu.(Also read:
Try Karnataka's Bonda for Tea-Time
)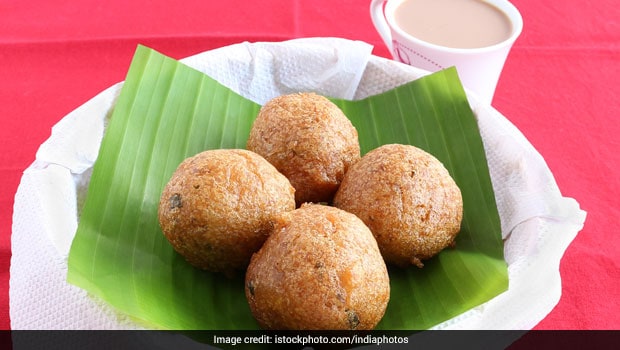 5. Kola Urundai
Kola Urundai is a popular
Chettinad snack
. These deep fried rounds can be prepared with minced mutton, grated carrot or even raw bananas.
6. Vada Curry
Another popular Chettinad dish, Vada Curry is usually had as a breakfast dish. Deep fried chana dal vada are cooked in delicious and tangy gravy and then served with idlis or dosa.
7. Idiappam Paya
Soft and stringy idiappams are served with paya curry - a spicy curry made with goat leg (paya). It makes for the perfect comfort food.(Also read:
How to Make Idiappam at Home
)
8. Mutton Rib Soup
Also known as Nenju Elumbu Soup or Maarkandam, this soothing soup is great to warm your body. Made in a traditional way with lots of spice, shallots and meat from mutton ribs, it is a
healthy South Indian-style soup
.
9. Ennai Kathrikai
A much-loved dish of the Tamilians, Ennai Kathrikai is made with fries baby brinjals stuffed with roasted
masalas
and then doused in spicy gravy. It is best enjoyed with
appams
or steamed rice.
10. Paruthi Paal
A very unusual drink from the famous city of Madurai, Paruthi Paal is made with a combination of cotton seeds, flour of raw rice,
coconut
and
jaggery.
We've barely scratched the surface of extensive variety of Tamilian dishes that you may not even have heard of but are definitely worth knowing and trying. If you have any such favourites, we'd love to know.