There are many winter delights that dominate our kitchen during this time of the year. One such important vegetable is shalgam, also known as turnip. Loaded with a range of health benefits, this gorgeous root vegetable has white or purple skin. Turnip is a great source of calcium, folate, magnesium, phosphorus, potassium and Vitamin C. On the health front, it is believed to be extremely beneficial for our heart and liver. Turnip is a versatile vegetable and you will be amazed to know the several ways in which it can be savoured. As for now, we have listed five finger-licking recipes below.


Also read: Kitchen Tips: The Most Effective Way To Keep Mushrooms Fresh For Longer
Here're 5 Interesting Ways To Cook With Shalgam:
1. Gobhi Shalgam Ka Achaar
Pickles are a must-have in every Indian household. Be it the quintessential mango pickle or lemon achaar, we are always on a hunt for new pickle recipes. After all, a nice pickle has the ability to make boring food taste better. This gobhi shalgam ka achaar is exactly what you need to add that extra zest to your meal. Apart from cauliflower and shalgam, this yummy treat also carries other vegetables along with homely masalas. Find out the recipe here.
2. Shalgam Ki Sabzi
Shalgam ki sabzi tastes heavenly and gets ready in just 30 minutes. It can be cooked for lunch or dinner. So, if you are bored with the regular curries, or you find little time to fix a meal, try this one out. It can be your go-to dish, especially in the winters. Pair it with roti or steamed rice. Click here for the recipe.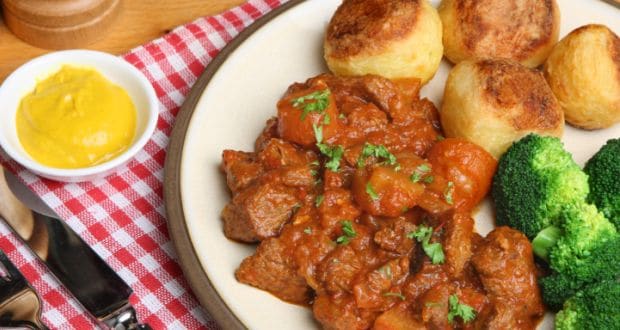 3. Turnip And Zucchini Soup
Soups can be a great way to make the most of the winter season. There's nothing more comforting than a bowl of hot soup. If you are looking for good soup recipes, your search stops here. To make this healthy preparation, all you need to do is cook turnips, zucchini and spinach together. Click here for the recipe.


Also read: 13 Best Vegetable Soup Recipes | Healthy Soup Recipes
4. Aloo Aur Do Pyaaz Ka Shorba
A shorba is basically a stew or soup. This appetising aloo do pyaaz ka shorba is a wonderful winter delight packed with distinct flavours and health benefits. Just peel and boil potatoes and turnips along with garlic, ginger, leek, onion, green onion and green chilli. Make a smooth puree and add cream to it. Give a tempering to the soup and garnish it with coriander leaves and fried potato chunks. Click here for the recipe.
5. Fried Turnip Cake With Vegetables
Well, this is a delectable savoury cake made with turnips and various other vegetables. This weekend, try out this turnip cake at home. Do share it with your family members and showcase your culinary skills. Click here for the recipe.
Try out these amazing recipes and share you experience with us in the comments section below.