Diwali 2022 is here and the festive cheer is for all to see. If India is dubbed as the land of festivals, then the festival of lights surely tops as one of the most significant festivals celebrated in the country. Like each year shops have lined themselves with traditional sweetmeats, diyas, candles, lights. Families have also started cleaning houses, purchasing new clothes and buying gifts for near and dear ones. Diwali celebrates the homecoming of Lord Rama and Sita. Lord Ram who was returning after defeating demon king Ravana was welcomed with thousands of oil lamps-signifying the ultimate triumph of good over evil. During the week long festivities, it is common for relatives, friends, colleagues and even acquaintances drop by to extend Diwali wishes to you and your family. This year impress your guests with a lavish Diwali meal.


Also Read: Diwali 2022: Celebrate The Festival Of Lights With This Special Thali
Here's a fully-planned Diwali 2022 food menu to avoid all the fuss. Ready to don our aprons, are we?
Diwali Lunch
Diwali Drinks
Start off on a refreshing note with this Almond Milk Thandai by Chef Meenu Nageshwaram made with almond milk, spices and a fragrant hint of kesar. A hint of nuts and the flavour of kesar can make sure your Diwali lunch starts on a festive note.
Diwali Snacks
When you are planning your Diwali lunch menu, you want to make sure that main-course alone is not the highlight of the meal. Snacks too, should be given importance, so we suggest that you go for something unusual and out of the ordinary. For example, try this sizzling barbeque Paneer Shashlik recipe. Soft and creamy pieces of paneer clubbed with capsicum, onions and tomatoes and skewered on a fiery grill to perfection are sure to impress. You can also make these rich and flavourful Mixed Vegetable Pakode by Chef Kishore D Reddy and the crispy Rajma Kebabs by Chef Meenakshi Kapoor to win over your loved ones effortlessly.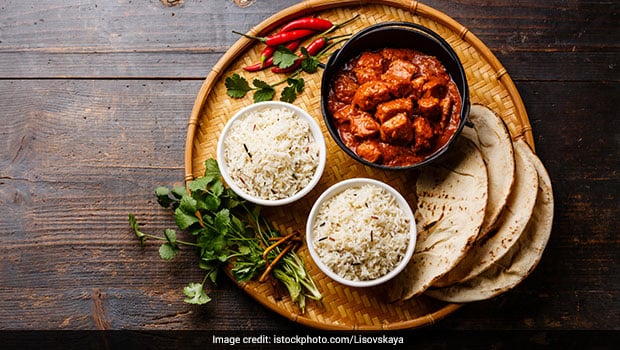 Diwali Main course
The main-course of your Diwali lunch menu should make your guests already look forward to next Diwali! For mains, go with the all-time favourite Dal Makhani by Chef Niru Gupta- which never fails to leave a mark. You can also try your hand on the sensational Palak Mirch Kadhi by Chef Kunal Kapoor, the beautiful stuffed peppers are sauteed and mixed with lip-smacking kadhi - this is bound to leave your guests craving for more. Another winner that will go very well for a Diwali spread is Bagara Baingan- a popular Hyderabadi dish made by frying eggplants in a masala curry with coconut, sesame seeds and tamarind. The Pashtooni Zarda Pulau rich with nuts, saffron and rose water is a must in every festivity, try this delicious recipe by chef Alok Verma to get it right in the corners of your kitchen.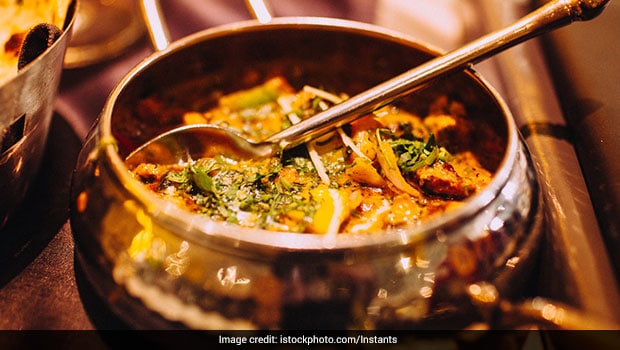 The main-course of your Diwali lunch menu is a party winner.
Diwali Desserts
Its Diwali and you have a perfect excuse to binge on your favourite Kaju Katli. Don't hold yourself back and makes some of these delectable wonders at home with this easy recipe by Chef Ajay Chopra. All you need are some cashew nuts, sugar and milk. The classic Rava Kheer, made with a creamy concoction of milk, dry fruits and sooji (semolina) is another must have in your Diwali food menu.

Diwali Dinner
Diwali Drinks
Stir up this soul soothing Hot Fruit Punch by Chef Roopa Gulat at your Diwali dinner party. Made with fruit juice and scintillating ingredients like cinnamon, nutmeg, ginger and jaggery, this will get you started for the ultimate Diwali feasting.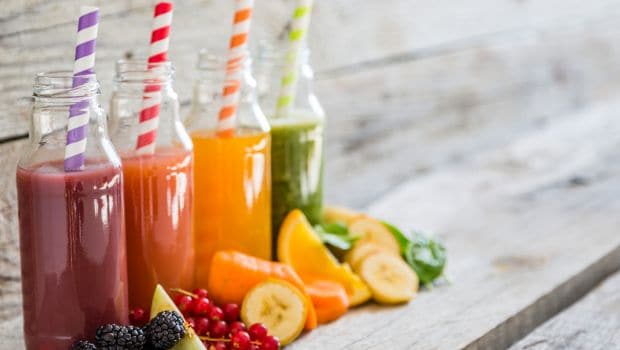 Stir up this soul soothing Hot Fruit Punch at your Diwali dinner party.
Diwali Snacks and Appetizers
Indulge in the creamy goodness of Dahi kebabs made from hung curd and cheese with the crunch of onions and the flavors of ginger and pepper. Dal Palak Ka Shorba by Chef Madhudhan and Arbi Kofta with mint yogurt dip by Chef Sandeep Yadav serves as the best appetizers for what is to come ahead.
Diwali Main course
Snacks done, now its time for the main course of your Diwali dinner party. You can team some soft and tender paneer with garden fresh Methi saag, and a whole lot of eclectic spices to create this classic recipe of Methi Paneer by Chef Niru Gupta. For a spicy treat try these Mushroom and pepper chilli by Chef Vicky Ratnani, made with Mushroom, kidney beans, bell peppers and chillies, this recipe is an absolute winner!. Pindi Chole by Chef Kunal Kapoor is another classic recipe which is sure to impress. Bread lovers can try this lovely Amritsari Kulcha by Chef Surjan Singh. Love rice? Enjoy serving this garden fresh Vegetable Biryani by Chef Niru Gupta, bursting with spices and beautiful in its simplicity!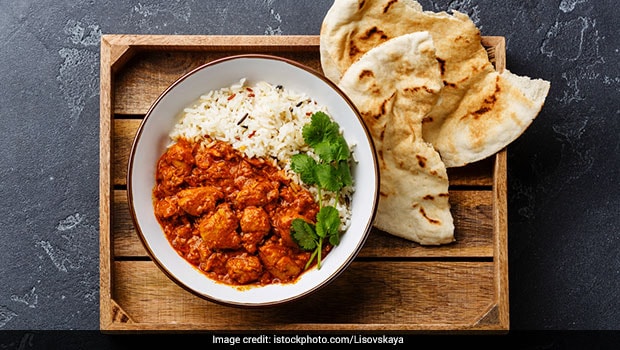 Snacks done, now its time for the main course of your Diwali dinner party.
Diwali Desserts

Shahi Tukda, an interesting dessert from the Awadh region can be a good pick for the sweet endings. It is believed to have been invented out of a way to use up unused bread in the nineteenth century Mughal cuisine. You can also try your hand at making theses soft, delectable and absolutely decadent Rasmalai.


With our delicious recipes and this fantastic menu, you can be the star of your Diwali festivities and don't have to worry about a thing.
Happy Diwali 2022, everyone!