There are a clutch of interesting legends and stories that are wrapped around the community of Gowd Saraswats, but perhaps the tale that is most relevant to us is the one that deals with how they started to eat
fish
. The story goes that the Gowd Saraswat Brahmins (GSB) lived a chaste, vegetarian existence until the Saraswati river dried up. "The inclusion of fish in the diet is not looked upon as non vegetarian," write Annapoorna Nayak and Maya Shenoi, in the
Gowd Saraswat Brahmin's Cookbook
. "Legend has it that when the
Saraswati
river dried up, the Saraswats who could not farm, were permitted to eat sea food/ fish. The fish were euphemistically called sea vegetables." Shenoi and Nayak go on to say that this love of seafood holds especially true for the Gowd Saraswats of
Karnataka
.
It is undeniable that Gowd Saraswat community loves its fish and seafood, consuming a wide variety of it depending on what time of year it is; mackerel, king fish, lady fish, mullet, pearl spot, sardines, clams, crabs, prawns, to name a few. But the people also have a deep love for their vegetables, cooking everything from colocasia, fenugreek and fiddle head ferns to okra and various types of gourds. In fact, one of the most beloved dishes of the community stems from the colocasia leaf and is called Pathorvodo; a dish that is made on special occasions. Pathorvodo is prepared by rolling colocasia leaves, and coconut- infused rice paste into little spirals, which are then steamed (or sometimes fried until crisp, which is a delicious, albeit unhealthy twist to the dish).(Also Read: Delicious Regional Monsoon Treats from Across the Country)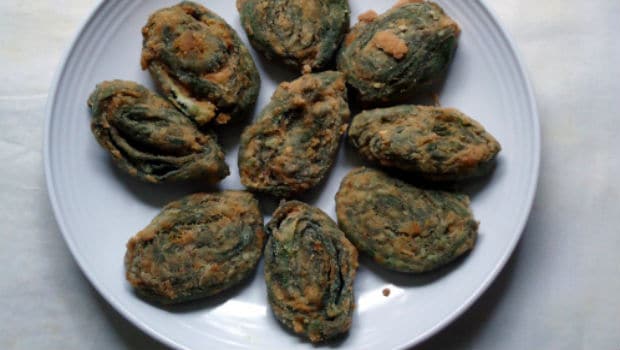 The Gowd Saraswats flavour their delightful repertoire of dishes with a rainbow of ingredients, everything from the robust asafoetida (hing) to jaggery and teppal, which is a sort of Indian Sichuan pepper that numbs the palate when consumed raw. And no self-respecting GSB would ever use vinegar as a souring agent; instead, they turn to kokam or tamarind to add a tang to their dishes.
Cooking with Fruits
Fruits also make their way into various Gowd Saraswat dishes. The Gowd Saraswat Brahmin's Cookbook offers a delightful pineapple and mango curry called Avnas Ambe Sassam. A summery mango concoction is the Ambya Umman, which, according to Nayak and Shenoi is a famous Gowd Saraswat sweet curry, which is made with a special type of mango called Gointo Ambo, which is especially fibrous; its sweetness is infiltrated with a slight tang, which lends itself well to the complex sweet- sour- savoury flavours of the curry.
Similarly, Kele Ambat, as its name suggests, is a sweet-spicy curry that is made with semi-ripe Nendran bananas cooked with chana dal and jaggery. Tender jackfruit, too, is chopped up into stir fries and curries. Kadgi Chakk, for instance, is made from jackfruit that is fried with urad dal, coconut, and red chillies. It is usually eaten with Dali Thoy (a type of dal) and rice.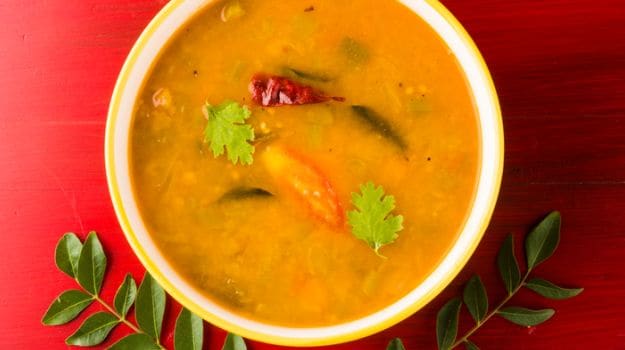 We even find fruits seeping into the various chutneys that are made by the community. The mango especially, is very popular, and is the star of many GSB condiments - Nonche Ambe Tambali (a salted mango pickle); Ambo Chirdilo (chutney prepared from ripe mangoes, especially the southern Indian varieties of Moovandam, Malgoa and Naadan); and the Ambe Adgai (a kind of mango pickle).
Gowd Saraswat Breakfast Items
One of the most famous Gowd Saraswat breakfast items are Undi, little spheres of rice that are cooked with a tadka of fenugreek, mustard seeds and chillies, and eaten steaming hot with a bowl of chutney. An even healthier version of Undi incorporates cabbage and dal into the batter.
Another delicious breakfast item is Polo, a steamed Neer Dosa-style dish. Depending on your morning preferences, you can have the Polo with coconut, with a seasoning of chillies and curry leaves, or plain.(Also Read: How to Make Neer Dosa at Home)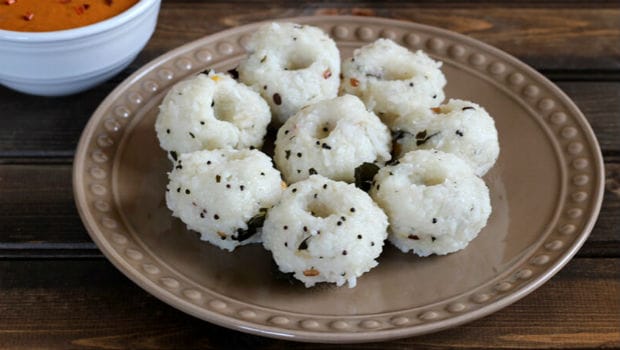 Sweet Endings
To end their meals on a sweet note, the Gowd Saraswats have a wealth of sugary preparations, many of which sadly, are not easily available in confectioneries or mithai shops around the country. One of the simplest is the Kele Halvo i.e. slices of banana fried until golden in colour.
A lot of sweets are also prepared especially for auspicious days or on festivals. Haldi Panna Pathali, for example, is a dish of sweetened, steamed dumplings that are made on Gauri Puja, Ganesh Chaturthi and Nagar Panchami. Ganesh Chaturthi also serves as an opportunity for serving the delicious dal-based sweet dish, Panchakadai. A truly divine dish!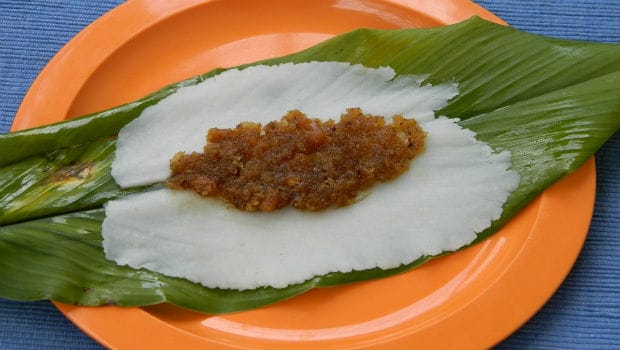 Haldi Panna Pathali; Photo Credit: www.niyasworld.blogspot.in
A Gowd Saraswat Recipe to Try at Home
Dali Thoy
Most GSBs will agree that Dali Thoy is one of the simplest, yet most beloved dishes of their community; the asafoetida is what sets it apart from other dals. Depending on regional variations, ginger and coriander may be added or left out.Ingredients:
1 cup toor dal
3- 4 green chillies
A pinch of powdered turmeric
2 tsp oil (coconut if possible)
1/2 tsp mustard seeds
2 Green chillies
1/2 tsp asafoetida
1 sprig curry leaves
Salt for seasoning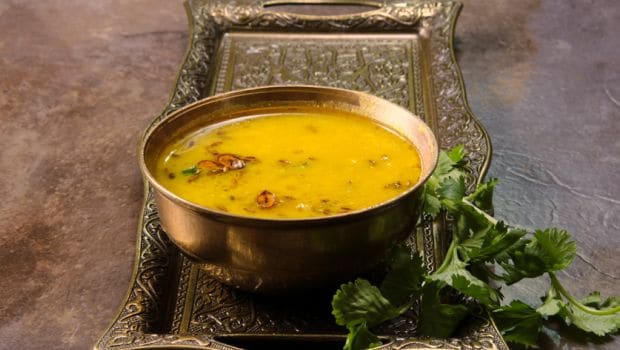 Method:1. Cook the dal with the turmeric in a pressure cooker with two cups of water. Once it is cooked, blend it in a mixer until smooth. Add a little water to the dal, and then put it on the fire, and let it come to a boil. Once it starts bubbling, take it off the heat. Season with the salt.
Meanwhile, for the tadka, heat the oil in a kadhai, and add the mustard seeds. Roughly chop the chillies. Once the seeds start crackling and spluttering, add the chillies, the asafoetida, and the curry leaves. Stir quickly, take off the heat, and then pour over the dal.
Serve with rice.About the Author:Meher Mirza is an independent writer and editor, with a focus on food and travel. Formerly with BBC Good Food India, she loves anime, animals and artsy things but also comics, technology and death metal.
Disclaimer:
The opinions expressed within this article are the personal opinions of the author. NDTV is not responsible for the accuracy, completeness, suitability, or validity of any information on this article. All information is provided on an as-is basis. The information, facts or opinions appearing in the article do not reflect the views of NDTV and NDTV does not assume any responsibility or liability for the same.