Indo-Asian News Service | Updated: September 23, 2016 17:16 IST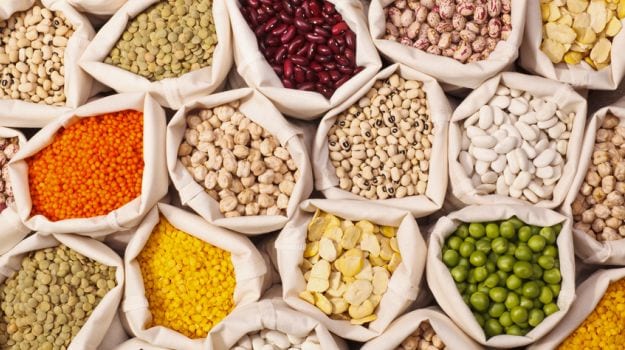 pulses and edible oils in the country.

India will like to seek cooperation from other BRICS member countries (Brazil, Russia, China and South Africa) to meet production shortfall in crops like pulses and oilseeds, Agriculture Minister Radha Mohan Singh said.

Speaking at a conference of Agriculture Ministers of BRICS here, Singh said there is ample scope for cooperation in agricultural trade among these nations.

This, he explained, will open better "business opportunities" for BRICS countries.

"All must work together to enhance trade among our countries by resolving market access issues".

The minister said innovative working models must be developed, like contract farming and leasing of surplus land.

Officials said the central government had started importing pulses through state-run Metals and Minerals Trading Corporation and even entered into an arrangement with Mozambique for long-term supply of lentils.
Pulses' production fell to 16.47 million tonnes in the 2015-16 crop year from 17.15 million tonnes in the previous year.

Over the last three months, the government has raised the minimum support price of pulses to boost domestic production and control prices. It has also taken steps for creating a buffer stock of two million tonnes through local procurement and imports.

According to the first advance estimate of foodgrain output released by the Agriculture Minister on Thursday, production of pulses is pegged at a record 8.7 million tonnes in the kharif season this year.

The retail prices of pulses have risen sharply due to a fall in production in the last two years.

Government sources said the country's pulses output is estimated to increase to 20 million tonnes in the 2016-17 crop year (July-June) on account of good monsoon after two drought years.

However, as requirement of pulses and domestic demand has shot up to 24 million tonnes, the production is still on the lower side.

The Centre has taken steps to encourage farmers to focus more on cultivation of lentils, sources said.

India is hosting the two-day 6th meeting of BRICS member nations on agriculture and agrarian development that began here on Thursday.

Detailed discussions were held on the BRICS Agricultural Research Centre likely to be set up in India.

The discussions also focused on priority areas of cooperation in the BRICS Action Plan for 2012-2016 and seek agricultural advancement in these countries.

(This story has not been edited by NDTV staff and is auto-generated from a syndicated feed.)


The central government on Friday urged BRICS nations to help meet the supply-demand gap in