Meher Mirza | Updated: May 17, 2018 12:56 IST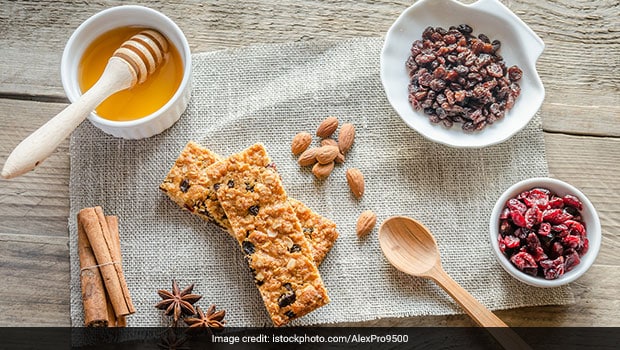 protein bar after a heavy workout — they are an easy way to build muscle mass and repair damaged tissue, while bringing down fat. Quite understandably though, stewing over a hot stove, cooking up your daily protein requirements, may not appeal to someone who has just finished an exhausting workout. Other than convenience, store-bought protein bars offer an additional benefit, too. A lot of bars contain large amounts of soy or whey protein which help in building lean protein mass.

Not everyone needs protein bars. If you spend half an hour on the gym on a treadmill, you probably get enough protein from your meals. But if you are an athlete, or work out heavily, that's when protein bars become essential. But don't just buy any! There are a few things that you should look out for before buying one — some protein bars are so high in sugar that you'd probably end up gaining weight.

(Also read: The Truth About Energy Bars)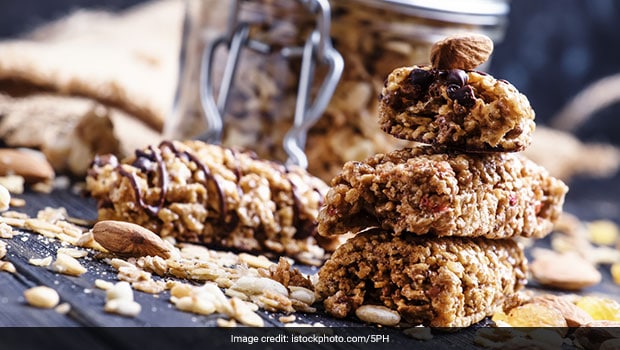 Protein bars are good for athletes.What to Look Out for in a Protein Bar

1. High Fructose Corn Syrup: When looking for a protein bar in the shops, make sure to check its sugar and carbohydrate content; for instance, look out for the presence of a large amount of palm oil, aspartame or high fructose corn syrup (also called HCFS sometimes). The way to do this is by checking that it is listed as the third or fourth (or later) ingredient on the ingredient list. The higher the amount of syrup in the bar, the higher it will be listed. Ideally though, your bar shouldn't have any at all.

2. Sugar: Some bars have so much sugar, that you may as well buy a chocolate bar instead! The extra protein does not cancel out the negative effects.

3. Calories: It's also important to check the calorie content, depending on whether you are on a weight-loss programme or not. Some protein bars may be packed with all manner of healthy ingredients, but when it comes to the calorie count, they may have up to 400 or 500 calories per serving size, which, if you're looking to lose weight, can be counterproductive.

4.Source of Protein: Look out for the source of protein used in these bars. Some protein bars contain collagen, others have egg whites, many have whey protein; it all depends on your individual needs. Some protein bars available in the United States, even contain cricket flour! Insects are an excellent source of protein, so if you can get over your learned squeamishness, these may be a good way to go.

A disclaimer: I am not a medically qualified professional, and so I urge you to consult with your doctor or dietician before embarking on a protein-heavy diet.

How to Make Protein Bars at Home

You certainly can make basic protein bars at home; some are so easy to throw together, that they do not even need baking. The recipes below use only vegetarian ingredients, the protein coming from nuts and seeds. The dried fruits add a hit of sugar for energy, but also act as binding agents. Almonds and pistachios offer more protein per 100g than walnuts and cashews, which is why I've chosen to use them in my homemade bars.

The simplest bars just require you to pulse together dates and nuts in your mixer, until they clump together. Of course, once you have the hang of that, you can add in more protein-heavy ingredients, such as seeds, healthy carbs for energy (such as bajra), and perhaps unsweetened cocoa powder, coconut, nutmeg, cinnamon etc for taste. You may even add in a spoonful of protein powder; in short, building up the basics any way you like. You can use my recipes as a springboard to jump off into your own.

Almond Bars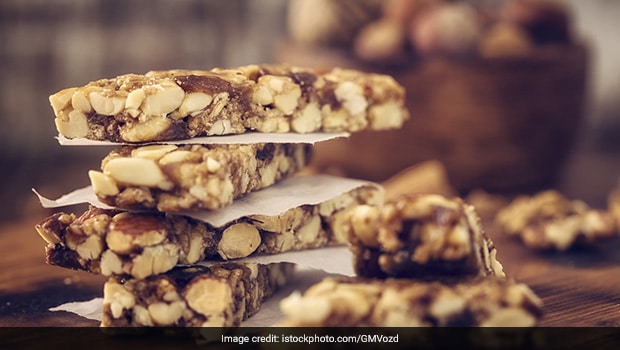 Almond bars can be stored up to 10 days.

Ingredients:

1 1/2 cups almonds
1/4 cup roasted, puffed bajra or any roasted millet
1/4 cup pumpkin seeds
1/4 cup sesame seeds
3 tbsp honey
4 dates

Method:

Pulse the almonds in your mixer until they became a powder. Then keep pulsing, until they become a paste; be careful to stop at that point. Add in the honey, and pulse a little more. Scrape the edges of your mixer to ensure that nothing sticks. Next, pulse the dates, until everything gets perfectly mixed. You may need to stir everything in between pulses, to mix properly.

Scrape the mixture into a shallow, wide baking tray that has been lightly oiled, and with your hands, mix in the seeds and the bajra. Press everything as flat and smooth as you can. Then place in a pre-heated oven for about 20 minutes. Allow to cool for around half an hour, until the pieces are pliable enough to be cut, but hard enough to remove without falling into pieces. Slice them into bars and then leave them to cool for several hours. They can be stored for about ten days in the fridge.


No Bake Pistachio Bar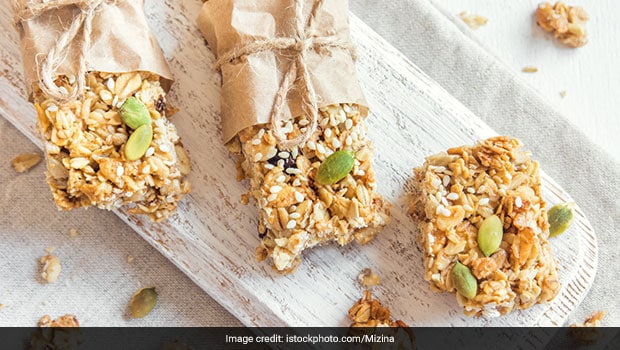 Home-made pistachio bars are all that you need to fulfill your everyday protein requirements.

Ingredients:

1 1/2 cups pistachios
1 elaichi banana, chopped into pieces
1/3 cup honey
1/4 cup pumpkin seeds
1/2 cup orange juice
2 tsp orange zest
2 tsp protein powder (optional)
1 tbsp unsweetened cocoa powder (optional)
1 tsp nutmeg

Method:

Toast the pistachios on a tawa for about five minutes, turning over occasionally to prevent them from burning. Then transfer them into a mixer/blender or food processor and pulse at short intervals, until they have become paste. Keep scraping down the sides every so often.

Add the pistachios butter into a saucepan together with the banana, and the honey, and heat it on low heat, stirring constantly, until well-mixed. Take it off the heat and stir in the orange zest, the orange juice, the nutmeg, and if you are using them, the cocoa powder and the protein powder.

Scoop the mixture on to a baking tray, flattening and cutting out bars. Allow to cool for two hours.


About the Author:

Meher Mirza is an independent writer and editor, with a focus on food and travel. Formerly with BBC Good Food India, she loves anime, animals and artsy things but also comics, technology and death metal.

Disclaimer:

The opinions expressed within this article are the personal opinions of the author. NDTV is not responsible for the accuracy, completeness, suitability, or validity of any information on this article. All information is provided on an as-is basis. The information, facts or opinions appearing in the article do not reflect the views of NDTV and NDTV does not assume any responsibility or liability for the same.


There's nothing quite as simple as picking up a