Rice
is a cherished ingredient in India, which is used extensively across various regional cuisines. Be it savoury or sweet, an accompaniment or main, it finds its way to the
dinner
table in more ways than one. With so many varieties easily available in the markets, each unique in shape, size, smell and flavour, it is a great ingredient to play around with in the kitchen to create lip-smacking treats.In North India, aromatic
biryanis
and
pulaos
prepared usually from long-grained Basmati rice are the highlight of most special occasions. You will also find home cooks sautéing the rice with different vegetables and greens for easy yet immensely satisfying dishes to delight the taste buds. The short grained varieties, on the other hand, find their way into the preparation of sweet treats like
kheer
and
phirni
.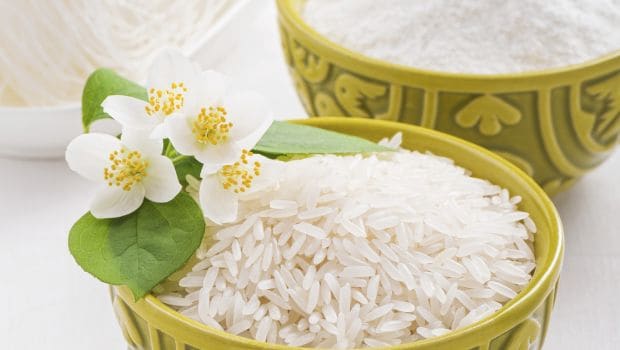 In the East and North East, the sweet smelling Govindo Bhog or Joha rice is most cherished with traditional fish and meat preparations, while if you travel towards the South, you will find varieties of rice featuring in popular dishes like pongal, bisi bele bath, tomato bath, lemon rice, tamarind rice, curd rice – it goes on! And who can forget the most loved comfort food of all time – the
khichdi
? With a dollop of
desi ghee
on top, this rice and
lentil
dish is a soul warmer.If you have been staying away from rice for the fear of putting on extra calories, here's some good news. Most health experts suggest that rice in smaller quantities is actually essential for a balanced diet, giving you a good dose of energy as well as improving bowel movements and regulating blood sugar levels.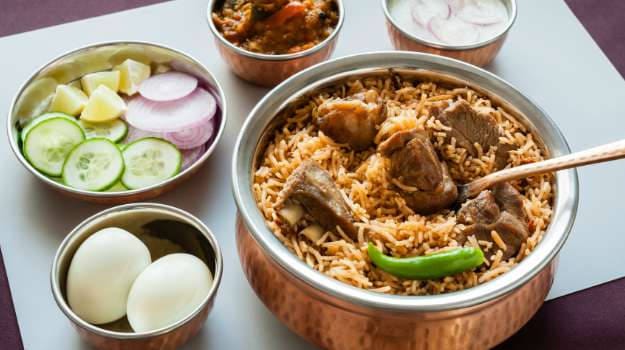 We have put together our list of 10 best Indian rice recipes to make you fall in love with rice all over again. So go on and indulge! After all, what's a good Indian curry without a plate of fluffy rice on the side to team it with?
1. Shrimp Tellicherry Biryani
Recipe by Aysha Tanya
Here is a popular recipe from Kerala to create a mouth-watering shrimp Biryani. The
shrimp
is cooked in a spicy masala, and then layered with rice before keeping it on dum. For the recipe, click
here
.
2. Sabziyon Ki Tehri
Recipe by Chef Marut Sikka
A specialty of Awadhi cuisine, tehri is a mixed vegetable rice cooked with
yoghurt
, kasoori
methi
, spices and cream. For the recipe, click
here
.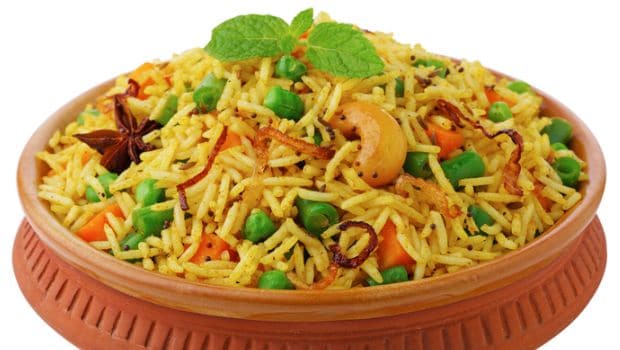 3. Tamarind Rice
Recipe by Chef Niru Gupta
A tangy rice dish made with
channa
and urad dals, and infused with the flavor of tamarind pulp. For the recipe, click
here
.
4. Bissi Bele Bhath
Recipe by Chef Niru Gupta
Bissi Bele Bhath is a rice preparation popular in Karnataka. In Kannada, it is also known as 'Bisi Bele Huliyanna', which means hot lentil rice. It is made using rice, arhar dal,
tamarind
,
jaggery
, veggies,
curry leaves
and spices. For the recipe, click
here
.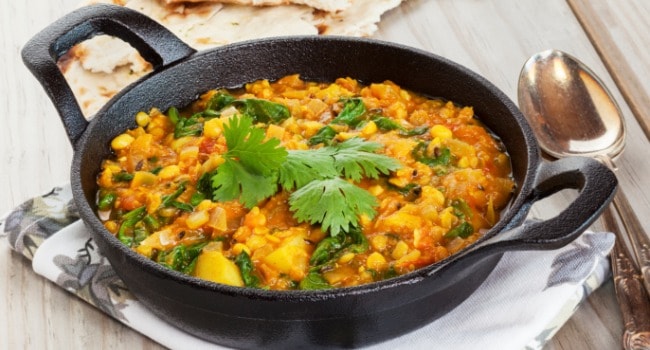 5. Mutton Yakhni Pulao
Recipe by Chef Lt. Sabina Sehgal Saikia
Mutton cooked with masalas and then stirred in with seasoned rice and topped off with
mutton
stock. For the recipe, click
here
.
6. Kedgeree
Recipe by Chef Manju Malhi
Kedgeree is a dish inspired from the Indian
khichdi
. This British version is cooked with flaked poached fish, boiled rice, curry powder and
boiled eggs
. For the recipe, click
here
.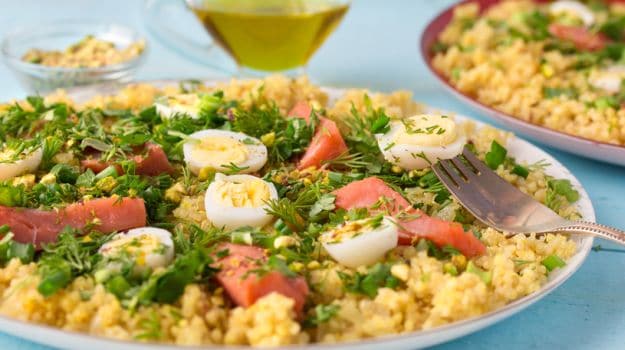 7. Lemon Rice with Spiced Curd
Recipe by Chef Andy
Light and Lemony! Lemon flavored rice cooked with curry leaves,
ginger
, chillies, urad and channa dals, and served with yogurt made with sizzling tadka of red
pepper
, urad
dal
and rye. For the recipe, click
here
.
8. Ayurvedic Khichdi
Recipe by Chefs Aditya Bal and Devanshi
Cook up some home comfort with this Ayurvedic khichdi recipe using rice and moong dal. As per Ayurveda, moong dal is said to have a cooling energy and it promotes the
de-toxification
process in our body. For the recipe, click
here
.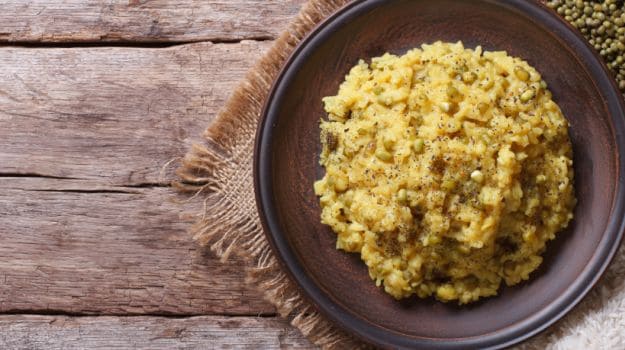 9. Tomato Rice
Recipe by Chef Niru Gupta
Rice cooked with the tang of
tomatoes
and flavours of
coriander
, chillies and mint. For the recipe, click
here
.
10. Chicken Dum Biryani
Recipe by Chef Marut Sikka
A sumptuous
chicken
biryani that is cooked with such precision that you are bound to make this dish again and again to relish the delicate flavours. For the recipe, click
here
.