Whenever we think of Kashmir, the first thing that usually comes to mind is its breath-taking landscape. From stunning gardens to snow-clad mountains, it is truly a 'Paradise on Earth'. Apart from its scenic beauty, it is also every foodie's paradise. Kashmiri cuisine offers a wide range of delectable dishes and is popular for its usage of authentic local spices. Its food is extremely flavourful, rich and will leave you asking for more. So, if you're wanting to experiment and bring some Kashmiri flavours right to your kitchen, you're at the right place. Here we bring you a list of classic Kashmiri recipes that you can prepare for a scrumptious dinner spread. They are easy to make and will surely leave you drooling! Take a look.


Also read: Kashmiri Baingan: This Buttery, Fiery Baingan Recipe Is A Must Try
Here're 5 Delicious Kashmiri Recipes You Can Make At Home:
1. Kashmiri Rogan Josh (Our Recommendation)
Let's start the list with our favourite one. This classic mutton curry is a staple in most Kashmiri households. Mutton pieces are fried and cooked in an aromatic gravy with a host of flavourful masalas. You can also use any other red meat of your choice. Click here for the recipe.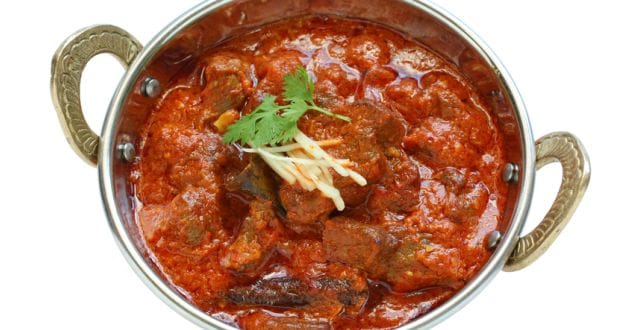 2. Kashmiri Rajma


Kashmiri rajma is quite different from the regular rajma as they are smaller in size and darker in colour. This recipe has a curd-based gravy instead of the traditional onion and tomato-based one. It is best to use local Kashmiri spices to prepare this dish. Click here for the recipe.


Also read: How To Make Kashmiri Yakhni Pulao With Chicken Infused With Loads Of Flavours


3. Kashmiri Gucchi Pulao


Gucchi is a variety of mushroom found in the hilly areas of the Himalayas. It is known for its earthy and smoky flavour. This Kashmiri gucchi pulao is super easy to make and a must-try if you're wanting to try something new for dinner. Click here for the recipe.
4. Kashmiri Dum Aloo


If you're a potato lover, then this Kashmiri dum aloo recipe is a must-try! Fried potatoes are cooked in a hot and spicy gravy and garnished with fresh coriander leaves. It tastes best when paired with steamed rice or pulao. Click here for the recipe.
5. Kashmiri-Style Biryani


This biryani draws an interesting flavour with its sweet and mild taste. The addition of dry fruits, milk and ghee give it a rich flavour. Pair it with some raita and salan and you're in for a treat! You can make this biryani to treat your guests with a royal feast. Click here for the recipe.
So, what are you waiting for? Try out these recipes and let us know how you liked them in the comments below.
About Vaishali KapilaVaishali finds comfort in eating parathas and rajma chawal but is equally enthusiastic about exploring different cuisines. When she's not eating or baking, you can often find her curled up on the couch watching her favourite TV show - FRIENDS.