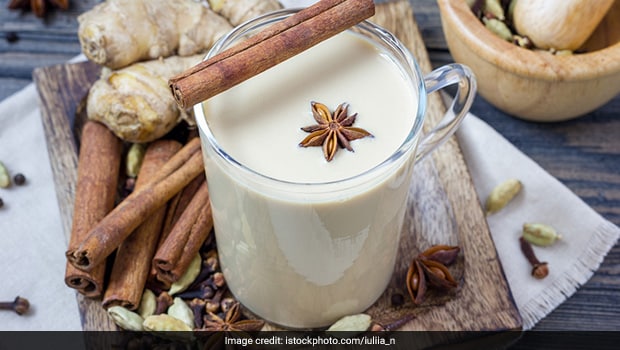 Masala Doodh: the many benefits of this powerful, health drink
Milk is the basic ingredient in this delicious drink, and reams have been written about the healthful qualities of Milk for bone and muscle health. Click here for benefits of milk.
Almonds
help regulate blood pressure and cashews are good for cardiovascular health,
ginger
helps soothe the throat and keeps you away from cough and cold. Saffron adds a beautiful golden hue to the drink to make it more appealing.
Masala Doodh can be served both chilled as well as hot. Chilled masala milk refreshes you during hot sunny days and hot masala milk keeps you warm during wintery nights. You can prepare masala doodh powder in small batches and store it in an air tight container, and serve it when any guest comes giving them a traditional flavor. The Flavour of masala doodh closely resembles milkshakes like
badam milk
,
kesar milk
, etc. In fruit based
milkshakes
too you can add the taste of masala doodh by just mixing masala powder of masala milk.
How to make masala Doodh: This is a simple task and barely takes 15 minutes.
For masala you need: Almonds,
nutmeg
, cashew, turmeric, ginger, cardamom, saffron, charoli and sugar as per your taste
Method
For making masala doodh, roast saffron till it becomes orange. Then grind it with almonds, cardamom, cashew & nutmeg. Boil milk in a bowl and keep stirring it till it becomes a little thick. Pour the milk in a glass and add sugar, charoli powder and ground spices. Place it in the refrigerator for 15 minutes to cool it down.
Garnish it with chopped almonds, a pinch of saffron and cashsews. Finally serve it. Your delicious masala doodh is ready to be served.