As a student in dank, chilly London, I lived on a (mostly) unvarying diet of cheap fish and chips, and care packages from home. It helped that I lived in what was then, a rather dodgy (and hence cheap) part of London. But once a month, the (metaphorical) skies would clear, and my friend and I would trudge down to glorious Greenwich, which was home to beautiful museums, shops and the sweeping grounds of Greenwich Park. We would walk around the borough, and then settle in for lunch at the local
Tex-Mex restaurant
. My friend was from Texas, and the food didn't quite meet with her approval, but I was smitten. This was the first time I had got my hands on
enchiladas
, chimichangas, and the like, and I fell headlong in love with it. Now of course, there's no dearth of Tex-Mex restaurants around the world, but at the time, it felt as though a whole world had opened up to me.In fact, it had indeed opened up a new world to me. Fascinated and curious about the cuisine, I read up as much as I could, and spoke to as many people I could. What I learned was this. Tex - Mex is a comparatively recent phenomenon, a beautiful blend of Northern Mexican and Texas cuisine. It draws from (although is not synonymous to)
Mexican cuisine
, and also pulls from Tejano culture i.e. Texans of Mexican or Spanish heritage who used to live in Texas before it became a republic). Gustavo Arellano, in his book, Taco USA: How Mexican Food Conquered America, cannily calls it "a perpetual foreigner, perfectly at home."As globalization grew, so did the spread of Mexican food, in its many avatars. Arellano writes, "It's too easy to say Mexican food is an all-American food; to say as much is to ignore the tortured relationship between Mexicans and their adopted country." His book goes on to explore a little of the xenophobia that Mexicans faced (and still face), and chapter by chapter, takes his readers through various dishes - chocolate, enchiladas, burritos,
tequila
etc- and shows them how each item was transformed after its entry into America. It is a lively and engaging read.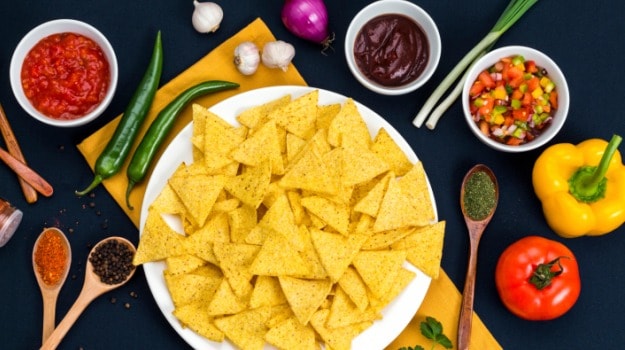 Tex - Mex is a beautiful blend of Northern Mexican and Texas cuisine. Photo Credit: Istock
Mexican vs Tex-Mex
A lot of people confuse
Mexican food
with Tex-Mex food. In fact, the food that is cooked in Mexican homes is quite different, and the difference lies mostly in the ingredients used. For instance, in traditional Mexican cooking, mostly pork and chicken is used. There is also plenty of seafood, depending on where in Mexico you go. And it is corn, rather than wheat, that is battered into tortillas. It is also important to remember that Mexico is a vast country, with plenty of variations in cuisine (much like India); the term Mexican embraces plenty of different things.On the other hand, Tex-Mex cooking uses a lot of beef, and wheat flour. The yellow queso, wildly popular in Tex-Mex food, doesn't exist at all in Mexico. And Tex-Mex restaurants use a lot of
cumin,
which might have its roots in India, but certainly not in Mexico. After all, most of what we consider Mexican food was actually born in America, or else transformed into quite a different dish, once it crossed the border. This is not to say it is a negative thing. Arellano argues in favour of considering the "infinite varieties of of Mexican food in the United States as part of the (larger) Mexican family - not a fraud, not a lesser sibling, but an equal." (Also read:
How to Make Mexican Rice at Home
)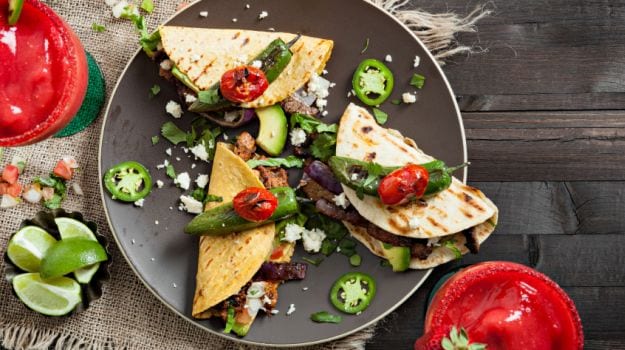 Tex-Mex cooking uses a lot of beef, and wheat flour. Photo Credit.
Popular Tex-Mex Dishes
Let us start with the cornerstone of Mexican cooking, the tortilla. It harks back to the Aztecs and the Mayans; but it was in the 20th century that entrepreneurs threw it into the deep fryer and transformed it into tortilla chip, the crispy taco, and the puffy taco. Dishes made of these - tostadas,
nachos
and more, were therefore tasty inventions that came about around the time of the Second World War. Today, we cannot imagine Tex-Mex food without a laden plate of nachos, served with a mountain of toppings such as black beans and yellow melted cheese. Then we have queso, a seasoned cheese dip that grew out of Texan's love for cheap, yellow cheese. Queso was made from inexpensive cheese - the perception was that Tex-Mex food was food for those on a budget, and there was no place for posh cheese.Refried beans are made from pinto or black beans, cooked and mashed into a smooth, creamy paste that is then fried, and flavoured with onions and other aromatics. So much of Tex-Mex food involves permutations of the three mentioned above, but of course, there's plenty more to the cuisine. For instance,
chile con carne
, a ground beef stew seasoned with chilli, and not much else is a Texas favourite, and is considered a pillar of the cuisine.The avocado is the star of the creamy guacamole; not much else is needed to make the dish. A hint of onion and a sprinkle of chillies, and you're all set. This is usually eaten as a dip or a side, accompanying the main dish. (Also read:
10 Best Avocado Recipes
)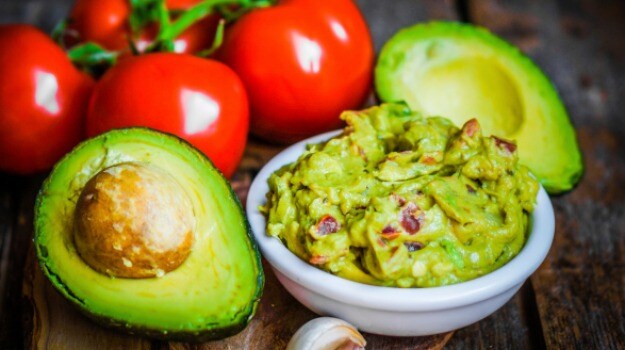 The avocado is the star of the creamy guacamole. Photo Credit: Istock.
Enchiladas are stuffed tortillas, blanketed by a sea of chilli sauce, cheese and onions.
Quesadillas
are fattened with cheese, chicken and jalapeno, and cooked on a skillet until they become crisp and flaky.
Fajitas
come about when you toss skirt steak on a cast iron pan, soaked in a richly-flavoured marinade with onions and peppers. Finally,
tacos
! A massively popular dish, tacos come soft shelled or hard shelled, and are eaten for lunch or dinner, even as a snack. Their popularity has soared enough to warrant several iterations of this classic. One of these is the breakfast taco, stuffed with egg, sausage and what have you. A marvellous way to start the day!
About the Author:Meher Mirza is an independent writer and editor, with a focus on food and travel. Formerly with BBC Good Food India, she loves anime, animals and artsy things but also comics, technology and death metal.Disclaimer:The opinions expressed within this article are the personal opinions of the author. NDTV is not responsible for the accuracy, completeness, suitability, or validity of any information on this article. All information is provided on an as-is basis. The information, facts or opinions appearing in the article do not reflect the views of NDTV and NDTV does not assume any responsibility or liability for the same