My first memories of
Pongal
are synonymous with the 'Pongal test match' at the MA Chidambaram stadium. The Indian equivalent of the boxing day match when almost without exception, Chennai would host a visiting test team every January. A tradition that dates back almost 100 years when the Annual Indians vs Europeans Pongal match would always take place around the
Pongal festival
. Unlike Melbourne's boxing day test, Chennai has lost this great tradition to India's frenetic international schedules. But Chennai is hardly the place to celebrate Pongal - arguably the most important festival in the Tamil calendar. The real
festivities
take place in the state's rural and fast expanding small towns.'Thai pirandal vazhi pirakkum' (the onset of the month of 'Thai' brings new opportunities). Like most harvest festivals across India, Pongal coincides with the beginning of the six-month northward journey of the sun. The festival is celebrated on the first day of the Tamil month of Thai (pronounced thigh) and is often referred to as Thai Pongal. The entire festivities last four days (typically January 13th-16th or 14th-17th) and similar to the extended
Puja
weekend in West Bengal, the entire state gets into
festive mode
.
Pongal Kolams and Cooking Pongal
It all begins with Bhogi the day before Pongal when old possessions are burnt before sunrise in a bonfire (akin to Holika in some parts of Northern India). It is believed that this bonfire burns down all the negativity of the year gone by, ushers in a new positive energy and prosperity with the onset of Pongal. In neighbouring Andhra Pradesh where their harvest festival Sankaranti coincides with Pongal, kids wear new clothes and are showered by Bhogi Pallu – a mix of rice,
gooseberries
, sugarcane and other food materials to ward off evil spirits.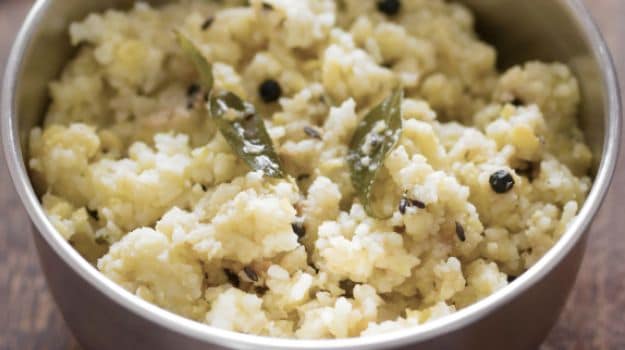 A special
Paal Payasam
(Milk kheer) is cooked in some homes on Bhogi and once the bonfires peter out, everyone shifts to festive gear. Houses are cleaned (whitewashed in some cases) and entrances to houses are adorned with large
kolams
(Pongal rangoli) with traditional rice flour and a riot of colours. Quite a few neighbourhoods in Chennai host Pongal
kolam
contests where entire streets are taken over by gorgeous
kolams
that sometimes take a whole night to craft. It's Pongal Thirunaal (falls on January 15th this year) or
Pongal
day that is the most important day of the festivities. In many ways this festival is a '
thanksgiving
' to the Sun god for an abundant harvest and begins with cooking
pongal
in large earthen pots outdoors. The first
pongal
of the year is usually a Paal Pongal (Milk Pongal) where the first rice crop (of rice) of the year is cooked with milk and a pinch of salt. Even the earthen pot wears a festive look and are encircled with freshly harvested ginger and turmeric. Old timers tell me that there is symbolism everywhere – the fire resembles the sun, the pot is equated to the soil while
the rice
in the pot symbolises the crops. And when the pot brims over (you will also hear 'pongal o pongal' chants) it is meant to signify a
bountiful harvest
.
The 4-Day Festival
Pongal is a play on the Tamil word 'pongu' meaning 'to boil over'. It's not just Paal Pongal, some households also make the Ven Pongal (a popular
breakfast item
across Tamil Nadu) spiced with whole peppercorns and
curry leaves
and the sweet Sakkarai Pongal. Some communities in Tamil Nadu also make a
kuzhambu
(gravy) with a mix of all country
vegetables
that is served as an accompaniment for the
pongal.
If Pongal is a thanksgiving for the sun god, the next day - Mattu Pongal, is one of the few festivals in India dedicated to farming animals. Cows and bulls are adorned - you will find some dazzling colours on the horns of bulls across the state, worshipped and also offered
pongal
and
fruits
. Farmers take their cows and bulls around the village and people shower cattle with offerings from
dhotis
to fruits. It's also the day when the now controversial Jalli Kattu (bull baiting and not bull taming like in Spain) with specially bred bulls takes place. It's common for Pidi Kozhukattai (hand-made rice
dumplings
with jaggery) to be made on this day.
Day four is a day of celebration and social visits. Kaanum (to see) Pongal takes its name from these visits when it's common for families to jump on to their bullock carts (mostly tractors or other vehicles these days) and either call on relatives or congregate around rivers or temples and dig into their packed lunches. It's the only day during the Pongal festivities when meat and seafood are cooked. A
kuzhambu
with
karuvadu
(dried fish) and
pachai mochai
(green beans) is a Kaanum Pongal special and so is a spinach dish cooked with
drumstick
leaves. Quite a few villages host a Pongal
thiruvizha
(carnival) while in the big cities everyone makes a beeline to parks and beaches. It's also become a modern tradition across Tamil Nadu for people to catch the latest Pongal film releases on Kaanum Pongal. That's one of the only changes in a festival with traditions that date back over a thousand years and one of the only four-day long
thanksgiving
ceremonies to nature anywhere in the world.
Sakkarai Pongal
Recipe By Praveen Anand, Executive Chef, Crowne Plaza Chennai Adyar Park
Ingredients:For the rice-dal mixture
1/4 cup raw rice
1/4 cup split yellow lentils
1 1/2 cups water
For the jaggery mixture
1/2 cup jaggery
1/2 cup water
For the tempering mixture
4 Tbsp ghee
2 Tbsp cashew nut
2 Tbsp raisins
For the spice mixture
1/4 tsp cardamom powder
Cooking Method:
1. Take quarter cup each of rice and yellow lentils and soak them in 1½ cups of water for 15 minutes. Cook the
dal
and rice together in a pressure cooker for 10 minutes on a low flame. Remove from heat and allow the pressure to release naturally. Set this aside.2. Take jaggery and boil it in water until the jaggery is melted. Remove from heat. Strain the boiled jaggery water on a muslin cloth. Set aside.3. Take a small pan and set it on a low flame. Add the ghee and the cashew nuts. Roast on low flame until lightly brown. Add the raisins and wait for it to plump up. Once it's plumped up, remove from heat and transfer to a small bowl. Set aside.4. Mix the jaggery water and the cooked rice and
dal
mixture and set it on a stove on low flame. Keep stirring constantly. Let it simmer for 2-3 minutes. Add in the cardamom powder. Now add in the ghee and nut mixture and stir until all the ghee is absorbed into the pongal.5. Remove off heat and serve hot or at room temperature.
About the Author:
Ashwin Rajagopalan is a Chennai-based writer who writes on topics related to food, gadgets, trends and travel experiences. He enjoys communicating across cultures and borders in his weekday work avatar as a content and editorial consultant for a global major and one of India's only cross cultural trainers.
Disclaimer:
The opinions expressed within this article are the personal opinions of the author. NDTV is not responsible for the accuracy, completeness, suitability, or validity of any information on this article. All information is provided on an as-is basis. The information, facts or opinions appearing in the article do not reflect the views of NDTV and NDTV does not assume any responsibility or liability for the same.