There is no excuse for lame, limp fries in my book and yet, so many restaurants I go to, serve soggy, flaccid excuses for fries. It isn't that hard to make a
decent fry
- all you need are potatoes and a magma of hot oil at home. I have spent days trying to figure out the perfect way to make the perfect fry - the closest I have got is the tedious, time-consuming but ultimately rewarding Heston Blumenthal method of triple cooked chips. Other than the fact that we don't get the perfect kind of potato for frying here, there is not much of an excuse. A disclaimer - in this story, I am not talking about wedges or chips or wafers. I am only talking about the beautiful golden finger that is the
French fry
.
Here's my list of top places to savour a plate of perfectly done French fries -
1. Fryday House
My new mecca! The star of the brand new Fryday House are ...drumroll...the fries, and that is literally all they do. Since they've focused their lens only on the fry, the fries are pretty magnificent and so much better than all the other places that are Jack of all Trades, Master of None. The Fryday House serves regular fries, baked fries, baked and fried wedges and Jain fries, which are made of banana. Special potatoes have been flown down from Belgium and they are gloriously crisp. The oil, which is so important for a good fry, is refreshed every two days. And the supporting acts, the dips, are delicious too. If you have an experimental turn of mind, try the chocolate chilli dip; chocolate, chilli and fried potato make a delightful threesome. More conventional eaters will like the rosemary garlic, the pungent wasabi dip and the tangy Tropical Caribbean dip.
Price: Rs 99
Where: Opposite Mucchad Panwala, Meherabad, Kemps Corner

2. The Table
There are lots of really good things to eat at The Table, but for me, one of the most beguiling are the fries. They're slender, crisp and without a trace of oil, which is just how fries should be. They come to the table lying back in a large paper cone, and accompanied by an aioli whose creaminess cuts through the salt of the fries. It's where I go when I'm having a crappy day because there is nothing that the unlikely combination of a mojito and fries won't cure instantly. There is a downside though, and that's the price; it's upwards of Rs 400.
Price: Rs 400
Where: Kalapesi Trust Building, Colaba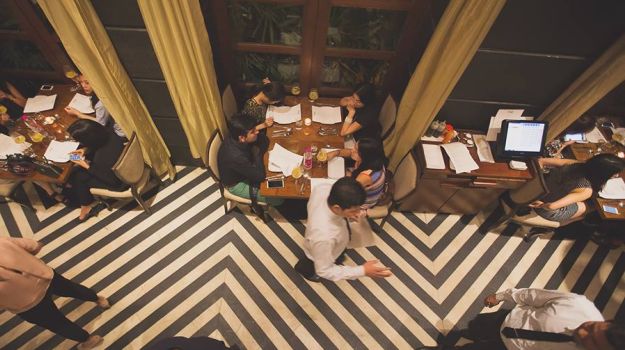 3. Doolally Taproom
Lots has been said about the house fries served by Doolally and in my book, there is no better accompaniment to a good cider or ale than a delicious plate of fries. The first time I tried them at Doolally, they were pretty good - thickly cut and served with an array of accompanying sauces and chutneys. The portions are generous. So far, so good. On another visit though, the fries disappointed me. They were neither slender enough to be crisp nor golden.
Price: Rs 250 / Rs 175
Where: Various locations in the city


4. Social
For me, a fry must be crisp - fried to a crunch on the outside and soft on the inside. This is the reason why I can never wrap my head around poutine, a Canadian speciality of fries heaped with a myriad sauces on them. The fries get soggy almost instantly and in the end, you're just left with a puddle of fry-flavoured mush. What is the point, I ask? Still, for those who like their fries with toppings, I will grudgingly accept that the Social does a pretty good job of it. The Classic poutine comes with only cheese (although in Canada it always comes with a brown sauce, but I prefer this version for sure). There are also BBQ chicken and Mexican lamb versions for those who are so carnivorous that they cannot even leave a simple French fry alone without drowning it in meat. FYI, they do taste nice.
Price: Rs 220
Where: Several locations across the city


5. The J
This is the tiny eatery near Samrat that has all the fry lovers going gaga. You'll usually find a gaggle of teenagers hanging about there because of the proximity of HR and KC colleges. I entered the J, undecided about what to order (they have a large and enticing fry menu) and I was advised to try the chilli cheese version. It came in a decent-sized Chinese takeaway-style box and it was pretty good, that is, until the fries began to soften under the relentless pressure of the cheese sauce. But don't let that deter you - I think my fries are best when untarnished by sauce, but you may think otherwise. In which case, definitely go here and try the Cheese fries, the Chilli Cheese fries and the Cheese Mayo fries. There are also Burrito fries and Nacho fries.
Price: Rs 100
Where: Vaswani Mansions, Churchgate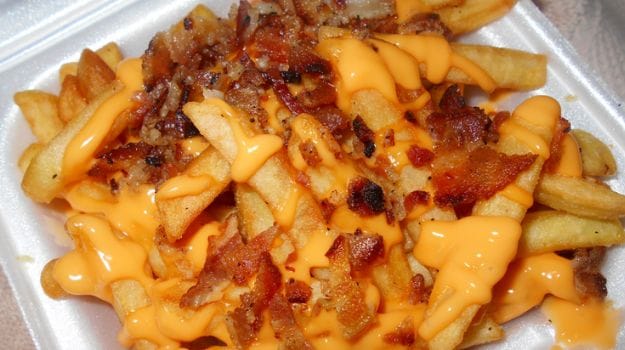 Honorary Mentions:
I always enjoy the golden, crunchy fries that accompany my burger at Salt Water Cafe. They come with a mustard cabbage slaw that I never finish. But the fries have always been satisfactory.
Woodside Inn has some rather delicious truffle fries with parmesan and rosemary. But truth be told, I prefer their potato skins, which is why they have been left off my list.
I could never make a list about fries and leave McDonald's out. No matter what, they are the absolute granddaddy of fries -- the chain knows exactly how to get them right, each and every time.About the Author:Meher Mirza is an independent writer and editor, with a focus on food and travel. Formerly with BBC Good Food India, she loves anime, animals and artsy things but also comics, technology and death metal.
Disclaimer:The opinions expressed within this article are the personal opinions of the author. NDTV is not responsible for the accuracy, completeness, suitability, or validity of any information on this article. All information is provided on an as-is basis. The information, facts or opinions appearing in the article do not reflect the views of NDTV and NDTV does not assume any responsibility or liability for the same.