Raw Banana Recipes- While ripe bananas have contributed significantly to many delicious recipes in the culinary world - from jams and jellies to shakes and desserts - the not-so-popular raw bananas are also interesting to experiment with in the kitchen. Cloaked in fresh, firm and bright looking green mantle, the insides of a raw banana is pale cream in colour with smooth texture and firm body.


In India, raw bananas are very popular and go into making some seriously scrumptious meals. The northern part of the country heartily cooks up koftas, curries, kebabs and pakoras out of it whereas in South India, raw banana chips can be found in every household. They can be steamed, boiled, stir-fried, batter-fried, deep-fried, mashed and curried, and also be used as a stuffing, in salads or to make traditional dips.
Why You Must Include Raw Banana In Your Diet | Benefits of Raw Banana
You will find cooking with raw bananas extremely easy and fuss-free, but before you put on your apron and try out our best recipes, here are a few reasons you must include it in your daily diet -


- Raw bananas are rich in fibre which aid in digestion and promote heart health.


- It is also a good source of resistance starch which may help keep cholesterol in check.


- Since raw bananas have low sugar content, these are a great option for diabetics.


- They are also low on glycemic content and help combat risks of diabetes and keeping blood sugar in control.


- Raw banana consumption slows down the digestive process which helps in keeping full for longer, thereby, keeping a check on untimely hunger pangs.


- These are a good source of potassium and Vitamin B-6 and also facilitate absorption of essential minerals and nutrients, especially calcium.
How to Store and Buy Raw Banana | Storage and Buying Tips for Raw Banana
Green bananas have a long shelf life and can easily be stored without refrigeration. Opt for the ones with fresh, green peel and without any discolouration, bruises or dark spots. If you don't wish for the bananas to get ripe quickly, you can separate them from each other and wrap the stems with plastic sheet. In case you have the fruit cut into slices, wrap them in plastic sheet or aluminum foil, store in airtight container and keep in the refrigerator.


(7 Smashing Snacks Under 10 Minutes)


Keeping bananas together in a bunch tends to speed up the ripening process. Never keep bananas in a paper bag and avoid mixing them with other fruits; doing so will also speed up the ripening process. Maintaining the right temperature is important - too much heat will accelerate the ripening process whereas cool temperatures will make them soggy. So store them at room temperature - ideally 18 to 20 degree Celsius. Also, make sure that you are not storing them in humid or damp areas.

Just for your convenience, we have put together a delightful list of our best, time-tested recipes by some of the most celebrated chefs in the country -
Potatoes and raw bananas come together with subtle spices in a mix that is then stuffed in between chunky capsicum rings and fried. Make way for this sensational, quick snack.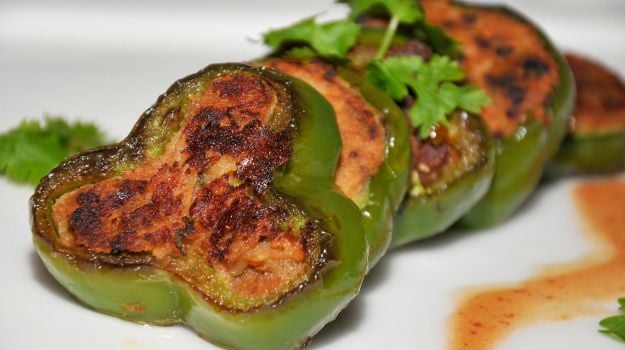 Try this unusual snack at home for a party next time.
Thirty minutes and six basic ingredients, these are all you need for this simple curry. Give a skip to your regular aloo curry and cook something different for lunch today.
This is an unusual delight, a spiced raw banana recipe for lunch.
This is what you call out-of-the-box cooking. Kachoris made of raw bananas stuffed with a mouth watering mix of coconut, sesame seeds, groundnuts and fried till a golden perfection.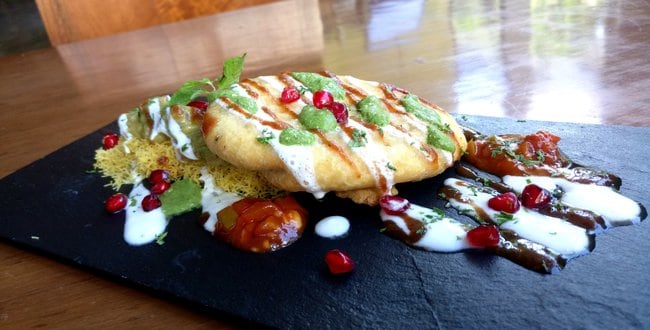 These raw banana kachoris go well with yogurt dip.
Kebabs have a sure shot way to get any party started. A healthy, delicious and easy snack recipe for your next dinner party. This kebab recipe is filled with the goodness of raw bananas with a mixture of cheese, figs, chillies, pomegranate seeds and deep fried.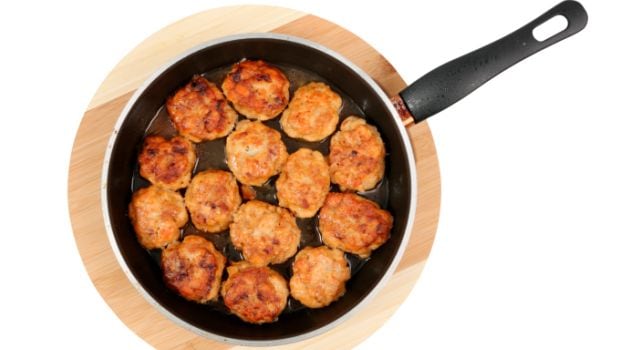 Serve as an appetizer or savour with a hot cup of tea, these banana kebabs are simple irresistible when paired with a chutney.
A traditional preparation typical to Onam Sadhya, Kerala Kalan curry comes packed with fresh and creamy texture of coconut and buttermilk along with a pool of raw bananas and yams bathed in subtle flavours of mustard seeds and curry leaves.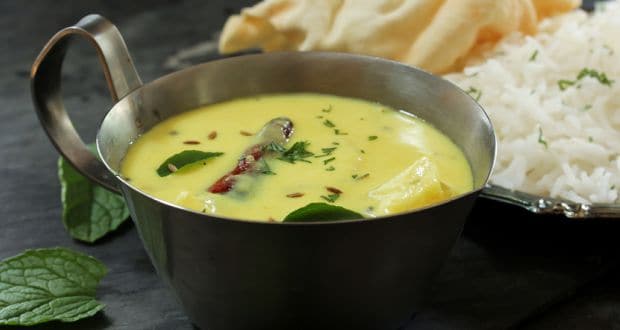 A luscious curry made with the goodness of raw banana, pair with rice to relish a whole.
Monsoon when devoid of freshly fried pakoras is not even half as much as fun. Here is a a delicious and healthy snack to savour during tea-time and during monsoons along with some tangy tamarind chutney. Give a spin to your regular pakora platter with the ones made with raw bananas.
Bananas stuffed with chatpata masala, dipped in a creamy batter and fried crisp.
A heartwarming mix of spices cooked with coconut and raw bananas. Vazakai Poriyal is a healthy, nutritious and extremely easy raw banana recipe. The spicy tempering in this recipe adds the flavour and makes this poriyal an interesting dish to try for lunch.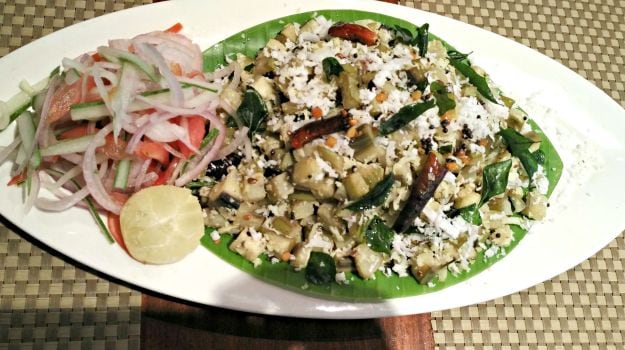 An easy to make, simple preparation straight from South India.
This can be a perfect evening snack for your family or a party that you are planning to host this weekend. Kidney bean and raw banana cakes, pan seared and served with tempered hung yogurt. The nutritious kidney beans and raw banana makes this a healthy option and when mixed with a myriad of spices, this dish together is a great combo of healthy and tasty.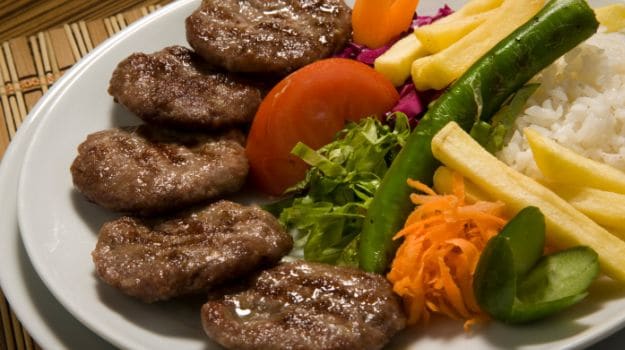 Served with a yogurt dip, these kebabs would be a great option to start your next party with.
Beyond the conventional and way beyond chicken and mutton korma is the world where one can relish equally appetizing kele ka korma. You have a typical korma gravy with simmering chunks of fried bananas, spinach, apples and potatoes.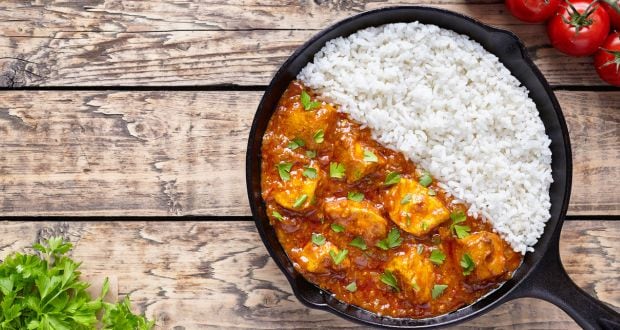 A typical korma gravy but with the twist of fried bananas.
A refreshing blend of fresh veggies including raw bananas, yams and gourd simmered in a creamy, flavourful coconut broth. This is a traditional curry from Kerala often made on festivals like Onam.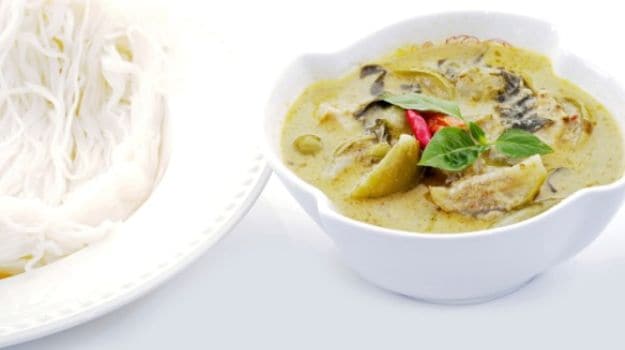 A comforting curry which is a fresh mix of Southern veggies.
A unique, different yet tasty version of one of the most loved snack of North India. Samosa made of raw banana combined with chilli and spices and baked till golden brown makes for this amazing, healthy monsoon snack along with a hot cup of tea.
A popular Indian snack baked healthy and packed with the goodness of raw banana.