Say
wasabi
, and most people will remember it as an accompaniment to
sushi
. But the first thought that comes to my mind when someone refers to this prized Japanese ingredient is wasabi coated green peas. Surprisingly, it has become a
favourite snack
among my friends, with the amusement of watching each other freeze for a few seconds when the characteristic pungency stings through the nasal passage bringing tears to the eyes. Oh yes, those peas are incredibly potent, and quite nasty, might I add. Yet, they are so addictive that it is hard to stop munching. Unlike
chillies
, the burning sensation is short spanned, which probably is the reason why we enjoy them so much. Small thrills in life!Wasabi is one of the essential condiments in Japanese cuisine, bringing flavour to otherwise bland tasting dishes. A little pinch of it dipped in soy sauce works miraculously to elevate the experience of
eating sushi
or sashimi. Legend has it that the samurais, who were aware of this plant growing in the mountainous regions, used to use it to make pickled vegetables or as a flavouring agent for
fish dishes
. Now, modern chefs have found interesting ways to use this ingredient to spruce up other dishes, including
chicken tikkas
,
devilled eggs
, mashed potatoes, herb crusted fish, fritters/ tempuras,
vinaigrette
, and
mayonnaise
to name a few.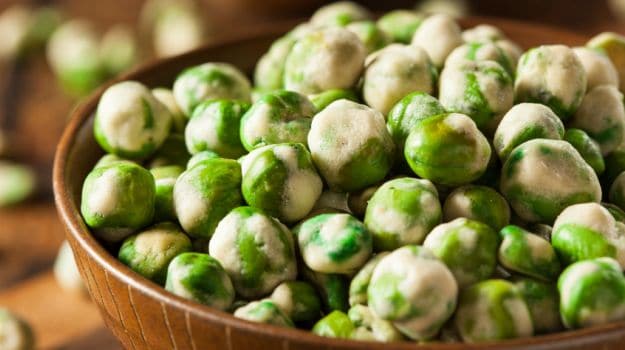 The Prized Stem
Wasabi is often mistaken to be horseradish. Although it belongs to the same family – Brassicaceae, which also includes mustard, it is very different from its cousins. The plant is native to Japan and grows naturally along the river bed in the mountains. The
condiment
is prepared using the stems, with the help of a traditional tool made of sharkskin to grate them. While the toothpaste resembling tubes containing
wasabi paste
or wasabi powder are commonly available commercially, the locals in Japan enjoy the privilege of picking fresh wasabi stems from the
vegetable
markets. Finding fresh wasabi stems is indeed a privilege because its cultivation is very difficult. Apparently, the plant is quite particular about the climate and the soil it grows in, and takes about two years to cultivate; hence it is a challenge to produce it abundantly. This explains the steep pricing when it comes to buying wasabi off the shelves. Some food experts also believe that most commercially available wasabi is actually a paste made of horseradish, starch, mustard and green colouring agent. Pure wasabi is quite rare to find. The art of cultivating wasabi is also a secret closely guarded by a few masters in the field.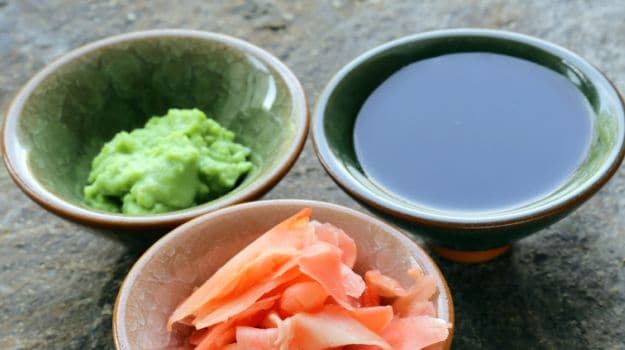 The Pungent Flavour
It is not everyone's cup of tea to handle the pungent flavour profile. You either love it or hate it. In my case, thanks to my northeast Indian roots where mustard oil is an integral part of the many regional cuisines, I welcome it wholeheartedly. Back home, simple dishes like Aloo Pitika (
mashed potatoes
) or
dal
are never complete without a drizzle of
mustard
oil. The pungency that tickles the nose is what makes the meal a delightful experience, among other things of course.Wasabi is quite different from horseradish and mustard with its own
characteristic pungency
. If you are accustomed to it, you would be able to identify it easily from the others. In certain speciality and fine dining restaurants, the wasabi paste is usually prepared fresh, right after the customer places the order, so as its true flavour can be enjoyed at its best. The master chefs say that if it is prepared beforehand and left out in the open, the taste tends to deteriorate.Word of caution: if you would like to experiment with it and cook some dishes at home then be mindful of the quantity you use. Just a little pinch of it can prove to be potent. If you buy powdered wasabi, mix it with a small quantity of water and let it rest for some time to revive the flavour.Here are a few easy recipes you can try at home –
1. Wasabi Aloo Tikki
Recipe by Chef Nikhil Chib
The best cuisines in the world are based on two elements: nature and harmony. Rustle up this fusion 'Wasabi Aloo Tikki' by marrying Japanese and Indian flavours.
For the recipe, click
here.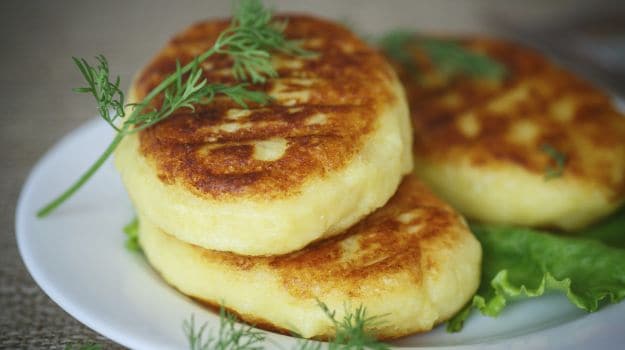 2. Broccoli Soup with Wasabi
Recipe by Chefs Nikhil and Natasha
This French classic gets an Asian twist with the use of wasabi. Nikhil and Natasha stir up a delightful yet simple broccoli soup that is perfect for winters.
For the recipe, click
here.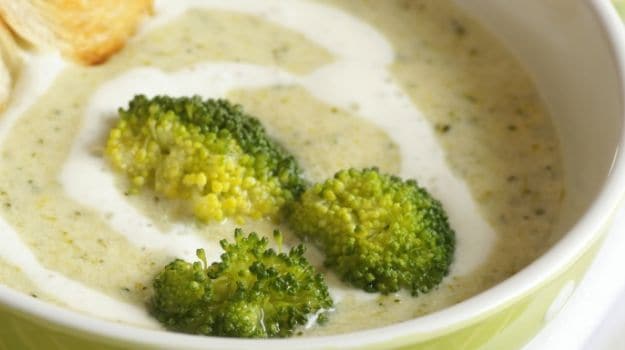 3. Chicken Legs with Chorizo, Garlicy Cheesy Beans and Wasabi Mayo Dressing
Recipe by Chef Joey Mathew
Chicken legs cooked with spicy pork sausage and served with beans dressed in wasabi mayonnaise on the side.
For the recipe, click
here.