More the
chocolate
, merrier the occasion! And to make chocoholics across the globe happier, 7th July is considered as
World Chocolate Day
, giving us another reason to indulge (not that we ever run out of reasons). 7th July 2016 is significant because it marks 466 years since chocolate was introduced to Europe. And the rest, as they say, is history.
Chocolate is among the few ingredients that have an enviable fan following. And why not? It's sinful, irresistible, a happiness booster, and even intriguing to some extent. Cooking with it requires skills, and you have to give it your time and attention to get to know more about its unique characteristics. Though we've always raved about dark chocolate, its other variant - white chocolate is not short of magic. Made from cocoa butter without including the cocoa solids, it can also bowl you over, if given a chance. This World Chocolate Day, let's show some love for white chocolate, an ingredient which is often touted as fake chocolate.
Getting to Know White Chocolate
A glance back at history and you learn that chocolate was initially enjoyed as a hot beverage. It was only in the year 1847 when the first chocolate bar was made in Bristol by the Fry Brothers. And later, in 1897, a Swiss chocolate manufacturer called Daniel Peter went on to make milk chocolates using powdered milk from his neighbour, Henri Nestle. White chocolate probably came into the picture as an efficient (and delicious) way to make use of excess cocoa butter.
Compared to its dark cousin, white chocolate is sweeter. Probably a little too much for some people who therefore tend to stay away from it. It is made of cocoa butter, milk solids and sweeteners. According to FDA, a bar can be termed as white chocolate only if it contains 20% cocoa butter (by weight), 14% milk solids, 3.5% milk fat and a maximum of 55% sweetener. No wonder then that it is usually a favourite among children. Considering that it contains cocoa butter, the primary ingredient in making chocolate, it's unfair not calling it a chocolate. In the long going debate, we stand for it.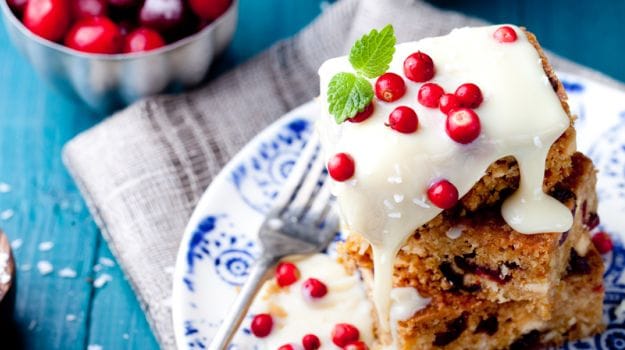 Cooking with White Chocolate
White chocolate is no ordinary ingredient. The first point you need to keep in mind when you are buying a bar for baking is to look for high quality. Yes, it could be steep in pricing but this is one ingredient where you shouldn't compromise because it can make or break your dish. You will come across various cheaper bars in the market but they hardly contain cocoa butter, being made with cheaper substitutes called hydrogenated vegetable oil.
Pastry Chef Vinesh Johny of Lavonne says, "White chocolate is a great ingredient and can be used as a base with some very interesting flavours. Apart from the classic combinations like white chocolate and raspberry, lemon or coconut, you can also infuse some pandan leaves, pepper, olive oil etc. I usually like caramelising it and making a range of desserts, as it adds complex textures and elevates the flavour. One important tip to keep in mind while cooking with it is to make sure you work with the right temperature."
It is all the more difficult to cook with white chocolate compared to others is because of its unique characteristics. The fact that it contain two different types of fats which have different melting points, you need to be extra carefully when you melt it, ensuring that it is not over heated (not above 115 degree Farenheit) or else it will start forming lumps. Remember that it has a lower melting point than dark chocolate, and if you substitute dark chocolate with it in a recipe, you wouldn't get expected results.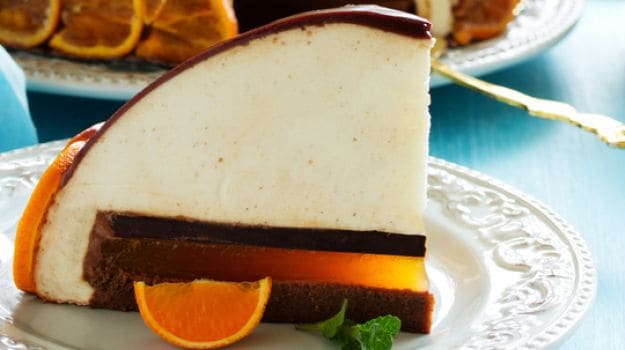 Once you master the basics, there are a lot of fun ways you can whip it up to create stunning desserts. White chocolate is almost like a blank canvas to which you can add in flavours like vanilla, citrus, berries and also spices like cardamom and cinnamon. You can make cheesecakes, panna cottas, blondies, parfaits, puddings, buttercream, sorbets... there's no end. It effortlessly lends in richness to the desserts, making them smooth and creamy.
3 White Chocolate Recipes to Try
1. White Chocolate Parfait with Berry Compote
Recipe by Plavaneeta BorahSmooth and creamy, this white chocolate parfait is just the dessert to dig into when sweet cravings kick in. Top it up with a delicious berry compote and indulge. For the recipe, click here.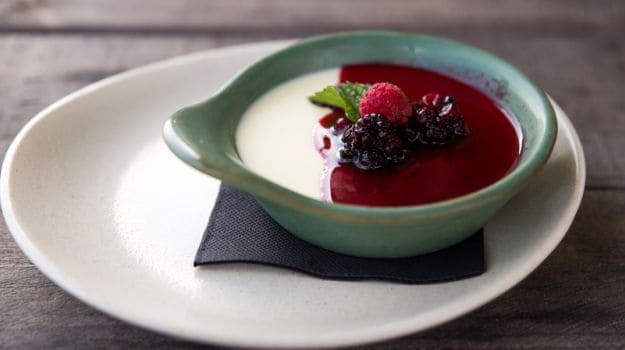 2. White Chocolate and Lemon Sorbet
Recipe by Plavaneeta Borah
Ridiculous simple to make and incredibly delicious, this sorbet recipe is sure to be a lunchtime favourite. Tip in some fresh mint leaves for some zing. For the recipe, click here.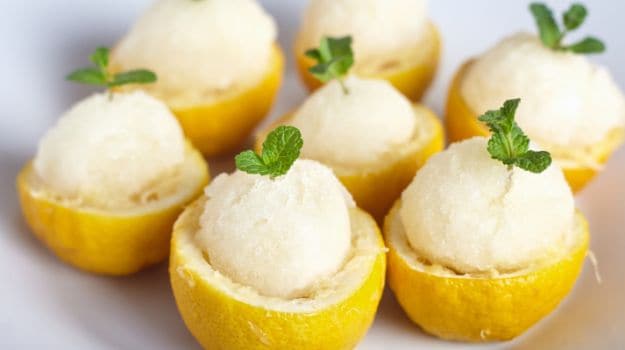 3. White Chocolate Cheese Cake
Recipe by Chef Praveen Gonsalves, Barbeque Nation
Giving an usual twist to the regular fare, bake this white chocolate cheesecake and serve it with raspberry crush to impress your friends. For the recipe, click here.