Buttermilk Recipes- Come summers and buttermilk becomes one of our favourite ingredients to beat the heat. Its versatility is indescribable. It can assume different characters to please your culinary expectations. From lip-smacking curries to soothing beverages and much more, there are options galore for you to quickly rustle up in the comfort of your home. Buttermilk assumes huge precedence in South Indian delicacies. When teamed with some of the everyday ingredients, it renders magic even to the most mundane of all preparations.


Buttermilk is light on stomach and extremely good for the digestive process. For those who simply can't get past their days without digging into curries, buttermilk facilitates cooking delightful curries that score a ten on the palate and rests light on digestion.

(Also Read: 12 Incredible Benefits of Buttermilk for Hair and Skin - Adding Chaas to Your Beauty Regime)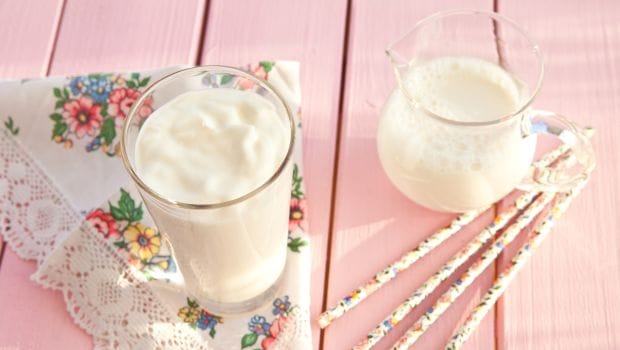 As summers in India get insanely hot, buttermilk is usually stacked to the brim of our refrigerator. If you can't wrap your head around experimenting with this elixir of health; little push from us will certainly get you going. We present to you 10 sensation recipes that are easy to make, good for health and absolutely delicious.
Here is a curated list of 10 traditional buttermilk recipes, handpicked by some of the top chefs of the country.

(Also Read: How to Make Buttermilk at Home)
A South India delight loaded with the goodness of buttermilk, laced with indigenous spices. Sambar is best served with dosa, idli or vada along with coconut chutney. This sambhar recipe is packed with nutrients and delicious spices.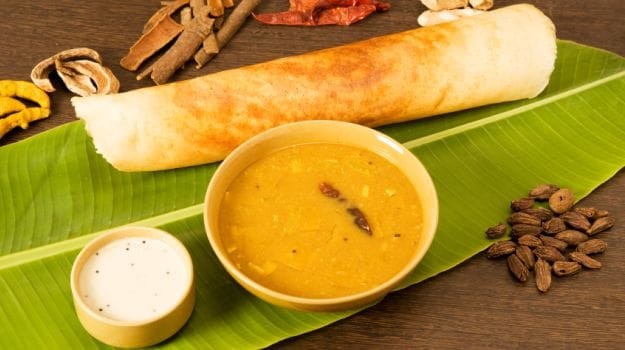 A southern special treat made with lentils and buttermilk.
A quick-fix for your busy weekday dinners. This chicken recipe has everything from taste to flavours, and can be prepared in a jiffy. Served with broccoli to complete a whole, healthy meal.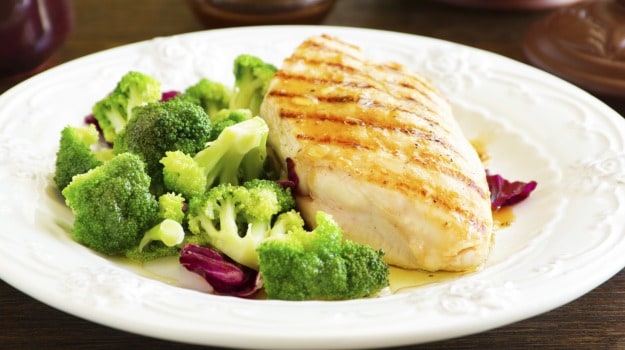 A lip smacking combination of flavors that will leave your guests wanting for more when prepared for a dinner party.
Perfect companion to your evening cuppa, buttermilk scones are great for a tea time treat. Packed with tartar cream, a bit of sugar and complete with buttermilk, these scones are baked to perfection. Loved by kids and adults alike.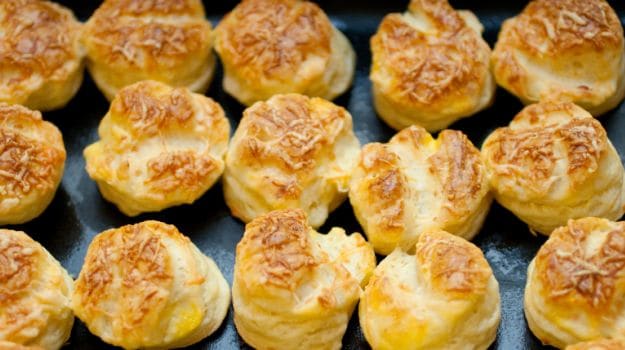 Pack for picnics or relish with tea, buttermilk scones is the solution for all.
A tangy, refreshing South Indian curry that goes well with rice of fluffy appams. Pulissery is a traditional Keral dish that is easy to prepare and delicious to serve for lunch.
A perfect blend of subtle flavours.
Rice and coconut are teamed with buttermilk and subtle spices to arrive at this traditional Kannada specialty. Recreate the magic of MTR in the comfort of your own kitchen.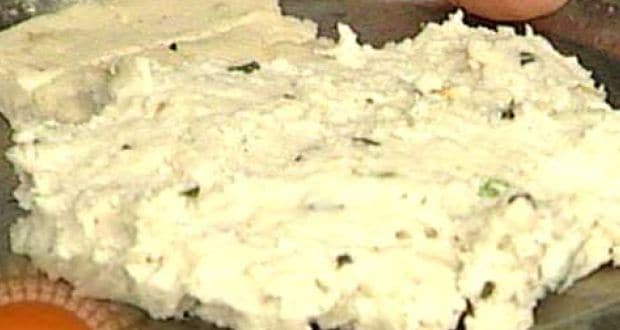 The magic of raw bananas is teamed with tang of buttermilk. An absolute essential during Onam Sadhya, this Kerala curry will enchant your taste buds.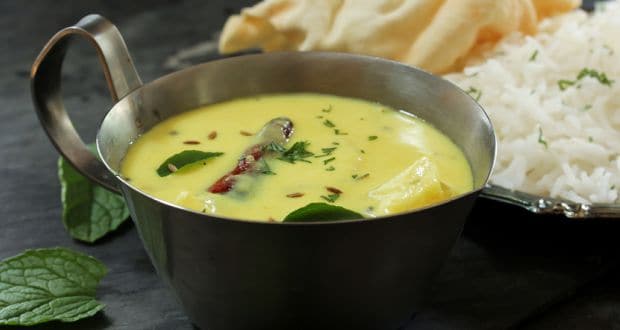 A curry dish prepared using buttermilk, mustard seeds, coconut and raw bananas.
A delightful traditional curry straight from Rajasthan. Sangri are beans from a small to medium size tree found in Rajasthan. They're prepared in buttermilk along with a host of Indian spices to make a unique and healthy dish.
Lentils, rice and buttermilk come together to create this magical Gujarati savoury cake. Perfect for tea time snacks or serve guests. Handvi can be prepared at home easily with simple ingredients.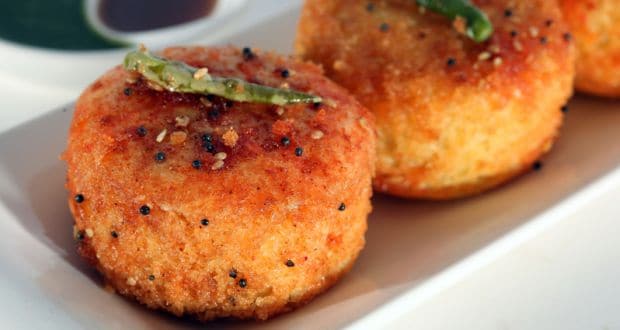 A delicious Gujarati savoury snack to relish as evening snacks.
Aamras ki Kadhi is a delicious blend of raw mango puree, buttermik and besan along with a host of other spices and chillies, whipped in a magical kadhi preparation. Finished with a generous amount of boondi sauteed with the kadhi and a spicy tempering all over, this can be an ideal Sunday lunch at home.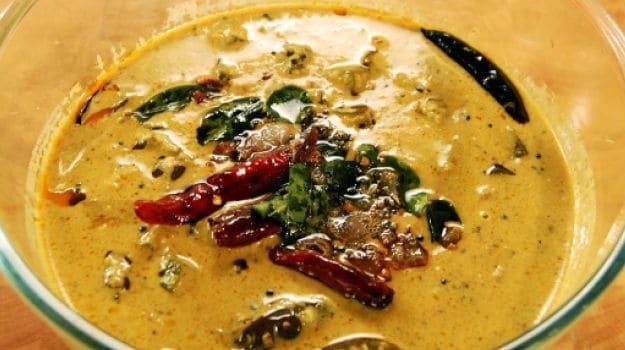 An eclectic Indian dish to relish for lunch.
A sharp restaurant styled dish laced in mustard and cooked in a creamy, butter milk based sauce.
An exotic chicken recipe made with bechamel sauce and buttermilk.
Buttermilk is just not another ingredient, with all this to whip up, it proves to be a super ingredient to have in your kitchen always!