Curry is any dish which is part gravy and part meat, vegetables or lentils. In India, a majority of what we eat comes in a curry form, but the word itself probably doesn't. There are many theories about its origin and we're about to revel in a few of them: It is believed that the Portugese used the word 'caril' or 'caree' to describe broths made with butter and the pulp of Indian nuts. Colleen Taylor Sen writes, "In 1974 Madhur Jaffery wrote that the word curry was as degrading to India's great cuisine as the term chop suey was to China's." She adds, "Traditionally, the word curry was not used by Indians who called their dishes by specific names like korma, rogan josh, vindaloo etc."

(10 Best Kashmiri Recipes)

Moving past the controversy around the 'curry', let's get down to understanding the different kinds India has to offer. This is your chance, to understand a bright and dynamic nation that hinges on spices, seasons, colour and a whole lot of flavor, through its exciting curries; From Coorg's Pandi Pork Curry to Bengal's Chingdi Malai Curry, we've got the best Indian curries all wrapped in one.


Benagli Curries - Bengali food stands out thanks to its use of 'phoran', their unique blend of five spices- cumin, nigella, fenugreek, aniseed and mustard seeds. Besides this deadly home-made spice, what sets Bengali curries apart are flavours of mustard oil, poppy seeds and turmeric with the sweetness of cinnamon, cardamom and nutmeg.


Kerala curries
There is the quintessential fish curry made with coconut milk, kokum, mustard seeds, curry leaves and whole lot of indigenous South Indian spices. Then there is kadala curry, which is a black channa curry usually eaten with puttu, steamed cylinders of ground rice and coconut. You've also got avail, which is perhaps one of the most popular Kerala curries, made with seasonal vegetables, bananas, ash gourd, drumsticks, yam and coconut. Another common Kerala delight is Erissery, a curry made with vegetables and lentils, grounded coconut paste and roasted coconut. You can make it with pumpkins, beans or both. Then there is Vendakka which is lady finger curry, beans thoran and let's not forget chicken or mutton stew. Juicy chunks of mutton or chicken cooked in a light coconut milk based broth that gives out an aroma so kind, so mystifying, it'll make your heart skip a beat.

(10 Best Kerala Recipes)
Curries from Tamil Nadu
The coast of Tamil Nadu also has a lot to offer, in terms of spices and food. To start with, precious pepper, which was well known as 'Black Gold' in the 1400's, is used liberally in everything they cook. It's why the Chettinad cuisine is known to be one of the spiciest there is. Chettinad food is known for its complexity of flavours, pepper star anise, kalpasi (stone flower) and maratti mokku (dried flower pods). A plate of freshly plated Chettinad chicken gives off a smell of freshly ground spices like bay leaf, turmeric and tamarind. The Chettinad flavours are used against a variety of seafood, chicken and vegetables.

(10 Best Chettinad Recipes)
Curries from the Seven Sisters
If you find Chettinad food spicy, then the curries from Nagaland will set your mouth on fire! Raja Mirch or Bhut Jalokia is one of the most commonly used spices in the North East. The fiery chilli is used sparingly in Assam, Manipur and Mizoram as well.

(One of The World's Spiciest Chilli Grows in India!)
Assam
Khar is another popular dish from Assam that's made with raw papaya, pulses and chicken, mutton or any other main ingredient. Another must-try curry is a duck curry cooked with local spices, pepper and bottle gourd (lauki). Fish Tenga, a light and spicy curry also makes it regularly to the lunch table of those in Assam. Lemon or tomato gives this dish its tangy taste and besides fish, the main highlight is Ou Tenga also known as elephant apple.
Goan Curries
There is a popular Konkani saying 'Prodham bhookt, magi mookt' which means that 'You can't think till you've eaten well' and this is exactly what Goans and their food is about. It's doused in vinegar that cuts through the meat and is absolutely magical! Goa was ruled by the Portugese for over 450 years so it's needless to say that their food was heavily influenced too.

(10 Best Goan Recipes)


Goa always makes our mind wander to sun, sand and lovely Goan sausages that are sliced thin and cooked with tomatoes, potatoes, chilli and salt. Once I make my way past one too many plates of those, I take great pleasure skimming through Goa's curries: the evergreen fish curry, pork Sorpotel, Xacuti, Cafreal, Vindaloo, Coconut Kofta, Kokum Kadi, Sweet Potato Curry etc.
From a Punjabi Kitchen
The Punjabi kitchen is perhaps the most commonly known. Butter chicken, chicken tikka masala, chicken do pyaaza, shahi paneer, rajma, matar paneer are some of the more popular ones. The Rajasathani platter also has a few curries you must be excited about: laal maas, besan gate, kadhi with deep-fried pakodas, pachmela dal and kairi curry.

(10 Best Rajasthani Recipes)

(10 Best Punjabi Recipes)
Kashmiri Curries
When we speak of Kashmiri curries, the first and most special one that comes to mind is Mutton Roganjosh. It doesn't just sound like royalty, but tastes like it too. According to the author of 'The Curry Cookbook: Exotic and Fragrant Curries', this Kashmiri delicacy was originally adopted by Mogul cooks and since then remains firmly entrenched in North Indian cuisine. Previously, a Kashmiri natural dye called 'rattanjog' was used to give the dish a seriously red colour, but now tomato and chilli does the job.'


Camellia Panjabi writes in her book, 'The Great Curries of India', "It was not fashionable to eat Indian food in the mid-sixties to early seventies. It was all about Continental, which at the time was more Indianized English, or Chinese food, which to this date remains a favourite." So it's great to know that we've come a long way, and live in a time where Indian food isn't just adored, it's probably amongst the world's top sellers!
To help break down the Indian curry chart, we've drawn up a list of some important ones.
Dopyaaza - A curry made with a lot of onions


Makhanwala - A butter-based curry


Bhuna Gosht - A dish where lamb pieces are pan-fried with spices and then cooked in a curry


Kofta - Meatball Curry


Moilee - A runny fish curry cooked in coconut milk


Sorpotel - A vinegar-based pork curry


Tikka Masala - Chicken tikka cooked in a tomato heavy curry


Salan - Chilli and peanut-based curry from Hyderabad


Korma - A thick curry made with yogurt, seed paste, nuts and your choice of meat or vegetables


Chettinad - A pepper based curry from the coast of Tamil Nadu
Recipe by Chef R John, Moti Mahal, Daryaganj, Delhi


The Punjabi favourite has consistently ranked on top in restaurants across the world. The chicken is marinated and left overnight. Then it's roasted and cooked in a thick tomato puree and cream. And with our Moti Mahal original recipe, you will now be able to enjoy this jaw-dropping dish at home.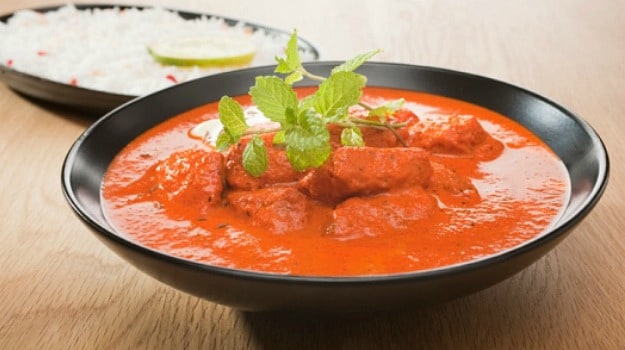 Recipe by Chef Aruna Kirpal

Watch juicy pieces of fish soak in flavours of rich tamarind extract, curry leaves, chilli paste, tomatoes, coriander and turmeric powder. It's a simple curry that boasts of authentic Keralan spices and it's ideal with rice or appam.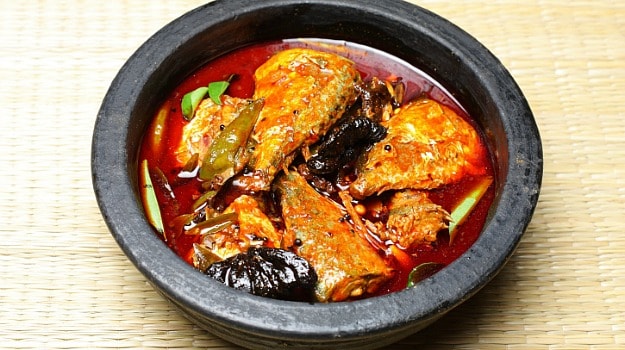 Recipe by Waza Brothers

If you're not familiar with Kashmiri food, then we suggest you start with this gorgeous curry. Mutton cooked with brown onions, red Kashmiri chilli, which gives it a rich and rustic colour, cardamom, garlic and pure ghee.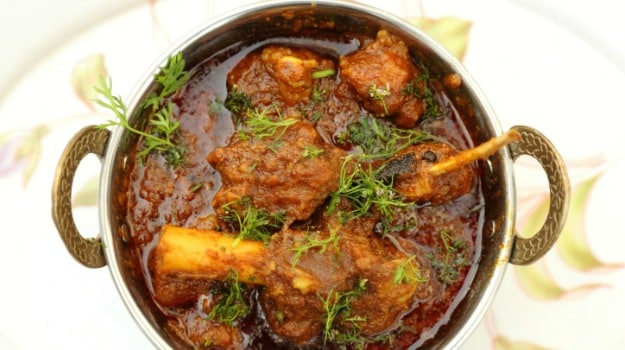 Recipe by Chef Aditya Bal

For those of you who love spice, you're going to want to bookmark this recipe. Andhra-styled chicken curry is made with the Andhra essentials- cardamom, cloves, cinnamon, garam masala, cashew and small pieces of chicken.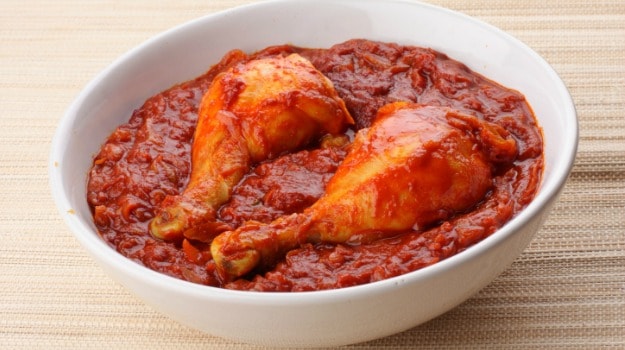 Recipe by Chef Vicky Ratnani

One of the lighter Indian curries, this stew is made with some absolutely delicious vegetables like eggplants, bottle gourd, zucchini and coconut milk.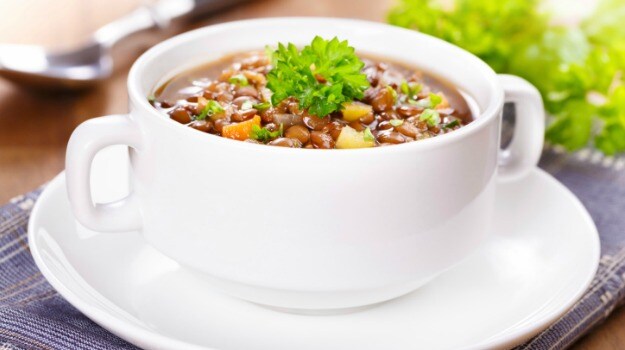 Recipe by Chef Marut Sikka

Marut Sikka cooks up a delicious lamb curry where the meat has been marinated in yoghurt, turmeric powder, castor sugar, salt, red chilli powder and then is cooked on medium flame in mustard oil.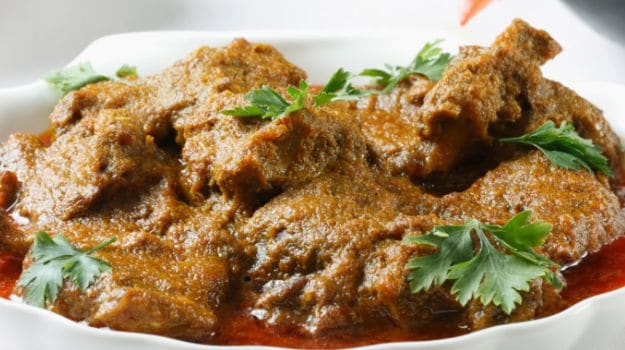 Recipe by Chef Kishore D Reddy

One of spiciest cuisines in India, Chettinad food is rich in pepper which is what makes it both deadly and delicious. Medium sized pieces of chicken cooked in tomatoes, onions, cinnamon and red chilli, this dish is a treat for your senses.


Recipe by Chef Divya Burman

A mix of yogurt, cinnamon, cardamom, soft pieces of cottage cheese all cooked Awadhi style. Dum pukth is a way to slow cook your food in a sealed container so that all the spices blend perfectly.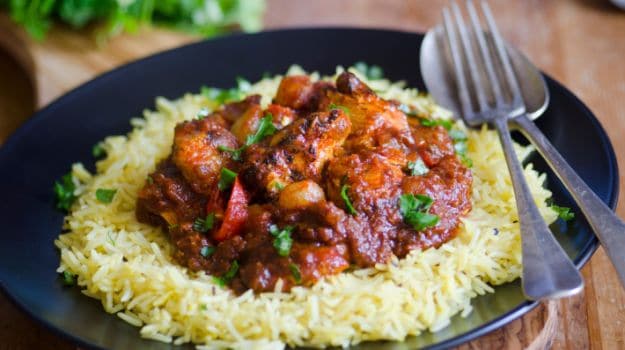 Recipe by Chef Niru Gupta

One of the most popular Parsi curries, Sali Boti is made with succulent mutton chunks that are cooked in tomatoes, onions, jaggery and vinegar. It reeks of bold flavours like turmeric and ginger, and is best served hot with fried potato snacks.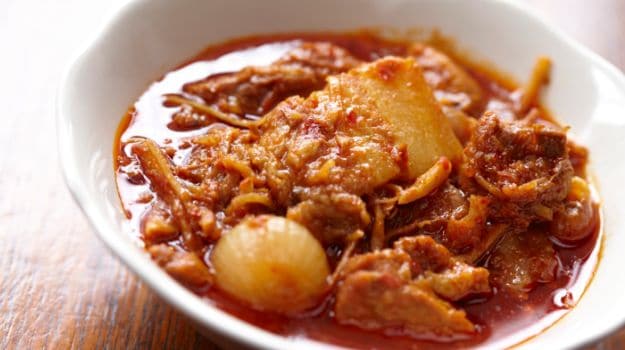 Recipe by Chef Karan Suri

A traditional fish curry from God's own country, this one is cooked with raw mangoes, green chilli, degi mirch, ginger and foamy coconut cream. It's best served with a bowl of steaming brown rice.